People always talk about the current "Fab 4" group of batsmen. They are Virat Kohli, Steve Smith, Kane Williamson, and Joe Root. All four of them have been excellent and have played consistent cricket over the years to be called the best. If we include two more batsmen on the list, we get the top 6 batsmen playing currently.
The two batsmen are Rohit Sharma and Babar Azam. Even these two have played wonderfully in the past years and are also among the best. All of these 6 maestros have broken several records that were standing over the years created by past legends.
However, they have also created some new records of their own kind. Some of those records are so unique that a question arises that will they ever be broken? So, here we list –
One unshakeable record by top batsmen
1) Rohit Sharma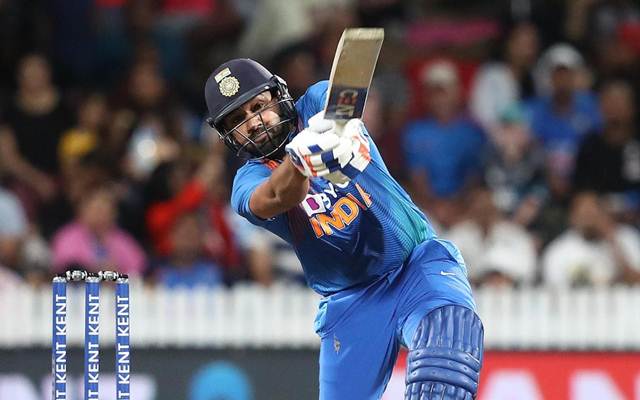 The opener has been playing unbelievably well ever since he started opening the innings in ODIs. Before that, Rohit Sharma was a middle-order batsman and did not get many chances to play long innings. However, his career took a major leap as he started opening.
Scoring 200 runs in an ODI is always a huge task and very few batsmen have reached the milestone. Rohit scored his first double century against Australia in 2013. The innings were praised a lot as Rohit played fluently and hit 16 sixes in the knock. However, he played another breath-taking innings in the very next year.
In the 5-match ODI series against Sri Lanka in 2014, India had already pocketed the series with an unassailable 3-0 lead. The 4th ODI was played at Kolkata, a ground where Rohit enjoys scoring runs. After reaching his century at a moderate strike rate, his innings just exploded. He ended up scoring another double century, and this time even further. Rohit's final score was 264 off 153 balls with 33 fours and 9 sixes. Going past 250 or even 200 is quite a mammoth achievement and it seems that this score of 264 will remain untouched for a long time.
2) Virat Kohli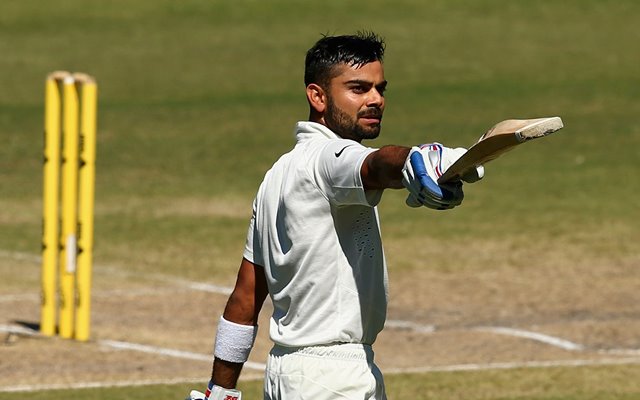 Virat Kohli has innumerable records to his name, more than one can imagine. He has records as a batsman, as a captain, and even as a fielder. He has also broken some long-standing records held by the great Sachin Tendulkar and people even expect him to reach the 100 tons record too.
Out of all these records, Virat has one unique record which might very be difficult to break. That record is scoring 4 double-centuries in 4 consecutive Test series. It was in the 2016-17 season that Kohli achieved this record. Until, 2016, he did not have one 200 in Tests, and ended up with 4 at the end of that season.
The first one of the lot came against the Windies at Antigua, which was also his maiden Test double-ton. Then he scored 211 against New Zealand at Indore. The next one came against England at the magnificent Wankhede and the last one versus Bangladesh at Hyderabad. All of these innings were pleasant to watch and also won India the matches. To reach such an achievement requires great consistency and hence the record looks unbreakable.
3) Joe Root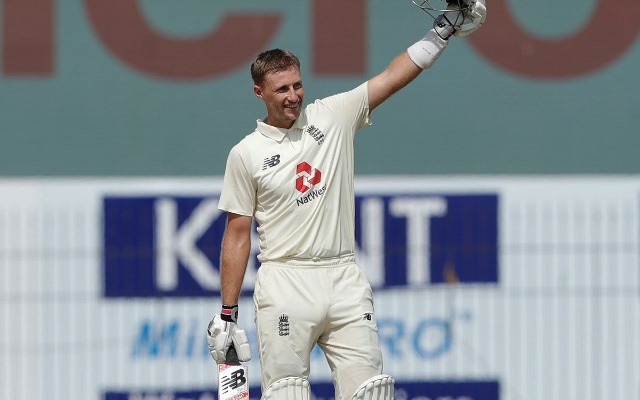 The Englishman has been his team's premier batsman for many years now. Joe Root has already played 100 Test matches which is a big milestone in his career. Root was also given the Test side's captaincy in 2017 when Sir Alastair Cook stepped down from the role.
Since then, Root has done a decent job as captain and has improved more in recent times. He has led England to five consecutive overseas Test wins when his side beat Sri Lanka 3-0 in 2018 and 2-0 in 2021. The 2021 Sri Lankan tour was very special where he achieved this great record. Root scored 228 in the first Test at Galle and missed out on another double century in the next match by a narrow margin as he got out on 186. After that tour, England visited India for a 4-match Test series where he reached yet another double ton, scoring a wonderful 218 at Chennai.
These innings made him the first-ever Test captain to score three 150+ scores in three consecutive Test matches. This record is a unique one and it requires immense concentration and grit to play such long innings as captain continuously. So, it looks that the record will stand for a long time.
4) Kane Williamson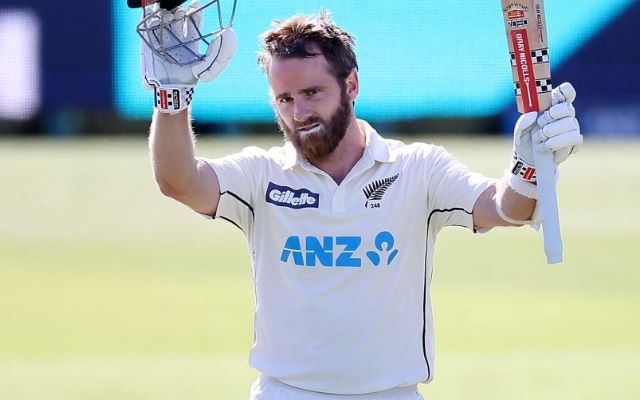 The new age "Mr. Cool" is loved by many for his cool and calm attitude on the field. But, when it comes to scoring runs, Kane Williamson is an absolute trouble-maker for the opposition. He was in great touch in New Zealand's recent home season where he led from the front playing several long innings and helping New Zealand reach the World Test Championship Final.
Kane is a consistent player who plays well in almost all conditions, be it seaming or spinning. This ability of his has helped him register a comprehensive record at an early stage of his Test career. In the year 2016, Kane Williamson became the youngest player to score a Test century against 9 different Test-playing nations.
Williamson achieved this feat when he scored his 14th Test century against Zimbabwe in 2016. He was just 26 when he did so, making him the youngest to reach the milestone. Kane reached there in 91 innings which is also the fastest in terms number of innings. Scoring a century against so many opponents is not easy as one might not get a chance to play against all of them so frequently. So, it takes longer duration and one might not get there at such a young age of 26.
5) Steve Smith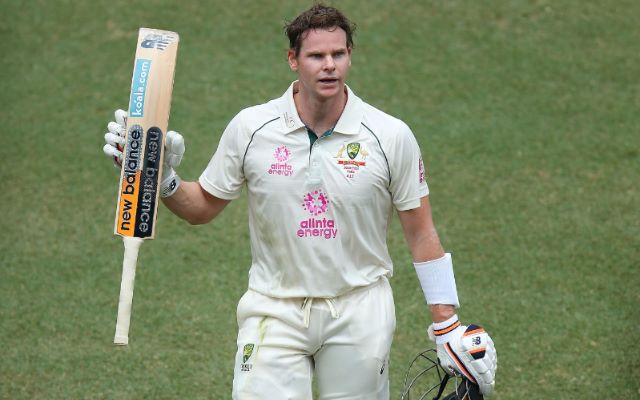 Steve Smith is arguably the best coming age Test batsman. Although he started his career as a leg-spin bowler, Smith has transformed over the years as a world-class Test batsman. He has been consistently scoring runs in all types of conditions because of which he has an unbelievable average.
Smith scored his 7000th Test run in his 126th Test innings when he took a single off Muhammad Musa in the Adelaide Test against Pakistan in 2019. By doing so he became the first batsman to score 7000 runs at an average greater than 60. He also became the fastest to reach the milestone shattering a 73-year-old record.
Till date, Smith has scored 7540 Test runs in 77 matches and still averages around 62, which is lower than only the great Don Bradman. As a batsman's career progresses, his average declines but Smith's average is unbelievable. Thus, it seems that one might be able to achieve such a milestone.
6) Babar Azam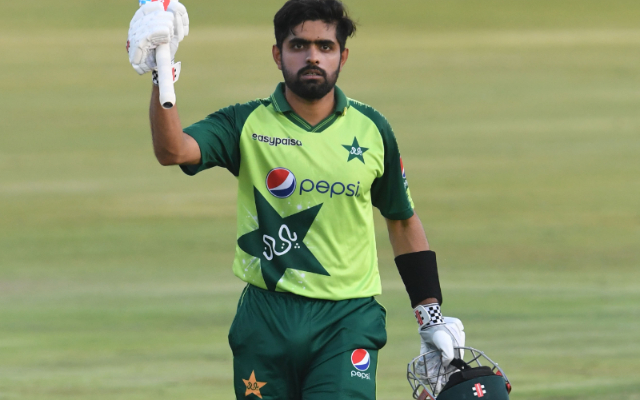 Babar Azam's performances till now have already spoken volumes of the talent that he possesses. He has been scoring runs in all formats consistently. He also has a few records to his name as he reached several milestones swiftly.
Babar had scored 1306 runs after the first 25 innings of his ODI career, which is the highest in the same duration. However, one record held by him looks quite tough to break. That record is most runs in a three-match ODI series.
In 2016, Babar scored 360 runs against Windies in a three-match ODI series. This is the most by a batsman in a series of three games. Babar scored 123 and 120 in the first 2 matches and then went onto hit another ton in the third match to get to the final tally of 360 runs. He also became the 2nd batter to score three tons in all three matches of a three-match ODI series. 360 is a huge total and seems unbreakable in a 3-game series.
Source: The source of this content is our cricket news platform Crictracker.
SportsInfo offers cricket, soccer, kabaddi, tennis, badminton, racing, basketball and other sports news, articles, videos, live coverage & live scores, player rankings & team rankings. Also, offers minute details of any match along with live commentary.