It's March 2018, Australia are going toe to toe with South Africa at the Newlands in Cape Town. The hosts are moving ahead to set a huge total for the Aussies. Losing the Test match would mean that Australia can't return from the rainbow nation with a series win for the first time since South Africa's reinstation. The pressure is on the Australian team, as they have lost back-to-back series at home against one team, the Proteas.
The stakes are high and an Australian captain loses it. A young opener is handed the responsibility by the captain and his deputy to carry out an act which, in a true cricketing sense would be referred to as cheating. Well, rest is history as we all know. They are caught on live television trying to alter the condition of the ball. Steve Smith then accompanies Cameron Bancroft to the post-day press conference, where he admits knowing about this and says the decision was taken by the 'leadership group.'
Until today, none of the bowlers' have admitted to knowing anything. Maybe, it was just the captain, vice-captain and Bancroft who knew that. If you have been a bowler, you know, you obviously don't notice if the ball has tampered. Right?
The aftermath of the ball-tampering debacle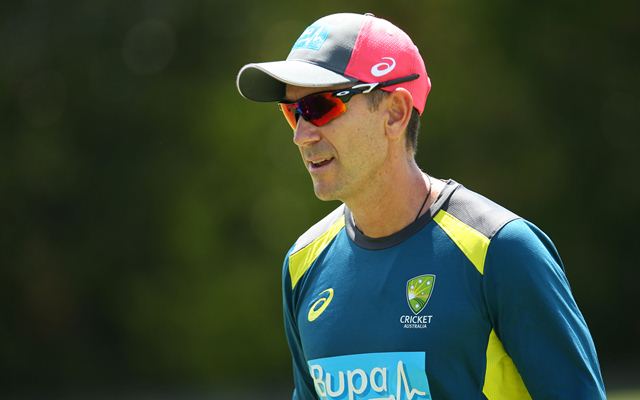 In the following few months, Australian cricket hits rock bottom as both Smith and his deputy, David Warner were banned from international cricket for one year by their own board. What followed was a cultural change in the Australian dressing room or was it?
Cut to January 2021, the news arrives that Tim Paine, the Australian Test skipper, has issued an apology for being abusive on the field during the fifth day of the Test match against India in Sydney. In a public statement, Paine mentioned how he has reflected upon his behaviour. "I let the pressure of the game get to me," he said.
Back in the day, the aristocrats of England were supposed to be like a particular person. They were supposed to have a good public image and have to be polite. Just like an Australia captain. They make mistakes on the field, they reflect upon it and they apologise publicly as they are forgiven.
Let's look back at what was done during the 'cultural change' by the Australia team. The captain was changed, the important leaders at the Cricket Australia office left and the team had mellowed down their intensive sledging. The great Aussie spirit says that the team plays hard and a little sledging is a part of the game.
When Tim Paine called Ravichandran Ashwin a "d***head" in Sydney, the stump mic caught it. We are supposed to understand that it was the heat of the moment and the pressure that got to him. But, isn't this the same man whom the coach Justin Langer calls, 'someone who has brought a cultural change in the Aussie dressing room'? If there was indeed a cultural change, why is abuse coming from the man who bought it in the first place?
The constant chatter by Paine was something which had repeatedly happened when the two sides met two years ago in a tight Test series. We had the famous 'babysit' incident between Paine and Rishabh Pant. The young Indian keeper was also on it with a little bit of banter. But, in retrospect, let's get this clear, an Australian captain sledging a young player, who is yet to make his mark at the international level. Does that coincide with what the great Aussie spirit of playing hard refers to?
Cricket Australia's attempt to clear the image problem of its players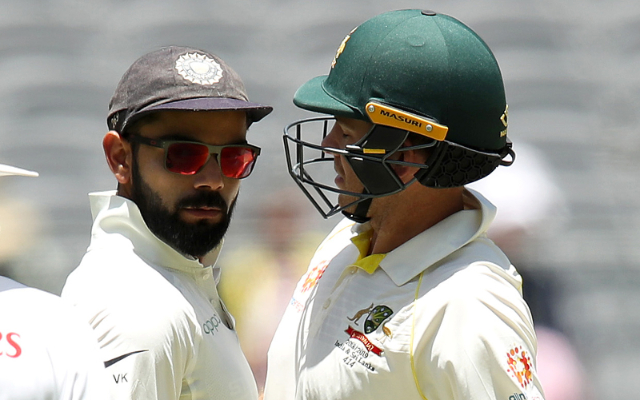 And then, there is a constant attempt by the team to help you understand that there has been a cultural change. In the documentary series, 'The Test: A New Era for Australian Team', a specific scene talks about how things just got nasty when Virat Kohli started taking jibes at the Australian players and started giving send-offs during the Perth Test in 2018. Paine was seen having a small discussion with coach Justin Langer, where he says 'Virat has been crossing the line.' Langer says, 'Imagine our captain behaving like this, it is kind of double standards.'
With this scene, it is established that Kohli was the one who instigated the sledge, while Paine put his hand up for his side and did what a captain must do for his side. Wow, that's a whole new way to look at sledging. A whole new way, established by the Australian cricket team for the masses.
Interestingly, during that series both the captains agreed in press conferences that a bit of banter is allowed, but no abuse. Cricket Australia went a step ahead and uploaded clips with increased volume from the stump mic and no commentary on the back. An act which a year and a half ago were called 'disappointing' by the hard-playing Aussie players when they were playing in India and Matthew Wade couldn't help but engage in conversation with Ravindra Jadeja. The clip of that was uploaded by BCCI and later pulled down.
Well, if we are going into that series from early 2017 in India, let's talk about the infamous brain fade moment. Captain Steve Smith looks at the dressing room after being given out, Kohli interrupts. And the next thing you know, Smith is at a press conference, justifying his actions as a pure coincidence and 'brain fade moment.'
By now, a pattern can be sensed. The Australian captain does something on the field, goes home, reflects upon, shares a heartfelt message and apologises. Paine also said, "I probably set a pretty poor example with my use of language. Certainly disappointed with myself. I know the stump 'mics' are on and there's a lot of kids watching and I need to set a better example."
The fact the Australian captain has to be good so that kids can watch them play was well-established way before the Tasmanian was playing regular cricket for his country. Back in 2013, during an Ashes Test at the Gabba, captain Michael Clarke said, "get ready for a f***ing broken arm" to James Anderson. Take a minute and go to YouTube and search for a video uploaded by Cricket Australia, "Clarke opens up on 'infamous' sledge." Match the words spoken by him. By the time you finish watching that, I must have established my point.
The need for being correct as a sporting icon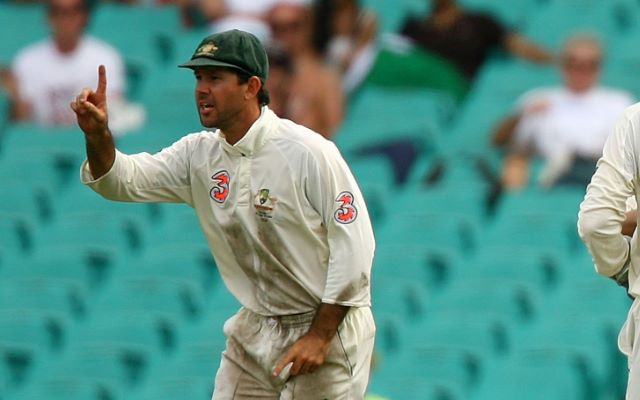 In the larger spectrum of things, this piece has nothing to do with how Australians play or my opinion on how they should play. But, there is a line. When it comes to sledging, the line must be drawn at abuse. But, there is a trend in Australian cricket, which has been majorly due to the rise of social media.
The scrutiny is real and quick and a lot more than the time when Ricky Ponting looked at umpire Mark Benson and said he knows Clarke caught it and Sourav Ganguly should be given out. Oh come on, I can not end this article without mentioning anything about the 2008 Sydney Test.
Point being, the world has moved into a zone where correctness is quite important. Cricket Australia knows this. The Aussie crowds come to watch their team play with the right spirit and why should Cricket Australia lose out of ticket money because their blokes can't keep it together during the pressure times. Not that the crowds have set quite a high standard after the recent incident with Mohammad Siraj.
To conclude, I would just like to add I love watching the Aussies play. They are spirited and more importantly, great players (just not great players of spin). But, justifying each wrong thing on the field and repeating it, again and again, seems a little tiring now. I mean, I have not seen Virat Kohli coming out and justifying the sledges always. The Aussies can keep playing hard, within the lines, but justifying everything looks a little less sensible now.
P.S.: I'd prefer Steve Smith to bat ahead of Virat Kohli in Tests, given a choice.
Source: The source of this content is our cricket news platform Crictracker.
SportsInfo offers cricket, soccer, kabaddi, tennis, badminton, racing, basketball and other sports news, articles, videos, live coverage & live scores, player rankings & team rankings. Also, offers minute details of any match along with live commentary.