Cricket is a funny game. In our sport, we appreciate someone having a great technique, but at the end of the day, we look at numbers to settle our argument on who is a better cricketer. It is fascinating to have witnessed so many matches over the course of so many years. There have been legends who have been formed on the pitch.
However, on the contrary, there is a narrative that a person actually becomes a legendary player on the backing of the media and the public sentiment which runs behind him. What we are trying to imply is that some people don't always get the credit for their performances, even when there are enough stats to back it up.
Here's a list of cricketers who have done enough for their countries as a player but were not rated as highly as they should have been. We have mainly based our list on stats that imply their capability to perform and also numbers that are as high as anyone else.
So, here are 5 most under-rated cricketers of all-time:
5. Ajit Agarkar
When we talk about legendary fast-bowlers from India, we don't have Ajit Agarkar in our minds. However, stats back him as one of the best cricketers which the country has produced. The right-arm pacer from Mumbai was a consistent performer for India through the late 1990s and early 2000s.
There are some records that he holds, which presents a case for his greatness, not just as a bowler but also as an all-rounder. In 191 ODI matches which he played, he picked up 288 wickets at an average of 27.85 which is quite remarkable. In fact, many people might know this, but Agarkar's ODI bowling stats are better than that of Zaheer Khan.
In addition to all of this, he still holds the record for the fastest fifty for India in ODIs. His record stands at 21 balls and has not been breached. Agarkar also has a Test century at the Lord's, something which not a lot of teammates of his can boost about. Plus, it was his 6 for 41 in the second innings which actually helped India to beat Australia in the famous 2003 Adelaide Test.
4. Ross Taylor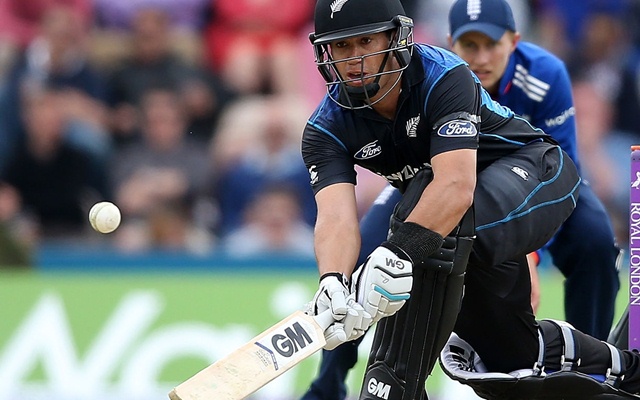 Over the years, New Zealand have produced some of the most talented cricketers going around in world cricket. However, Ross Taylor has a special place in the hearts of many Black Caps fans. Having made his debut in 2006, he has now gone onto play 15 years of international cricket.
During this time, he has done exceedingly well in all three formats of the game, something which not a lot of cricketers of his generation or before can claim. He is without a doubt the second-best batsman in his country and had it not been for Kane Williamson, Taylor would have been perceived as the best batsman to have played for the Black Caps.
As of February 2021, he has scored 7380 runs at an average of 45.28 in 105 Test matches. Apart from this, he has a batting average of 48.41 in ODI cricket and has accumulated 8569 runs. He also has 1909 runs at an average of 25.45 in 102 T20i matches. Without a doubt, these numbers are legendary, but Taylor isn't talked too much about. No matter what, he would retire as one of the best batsmen in the world.
3. Justin Langer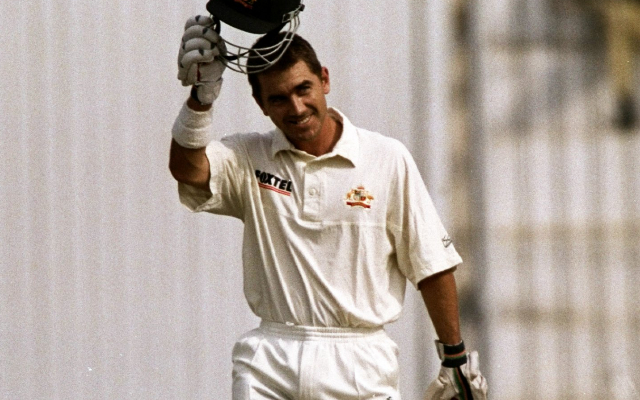 Justin Langer is one of the best batsmen to have come out of Australian cricket. However, when people talk about the Australian batting legends in the late 1990s and through the 2000s, it is not every time that we hear Langer's name pop up. But, during the entire period, Langer was not just an important batsman, but a lot of the batting responsibilities depended on him as well. And it wasn't too often that he disappointed his side.
JL, as we have often heard being called, was one of the fiercest competitors in our game. Even though he didn't look very intimidating as a player, it was his grit and perseverance on the crease which made him look like a strong-spirited human being. Clearly, that was the reason why he was chosen to save Australian cricket and revive it when the chips were down.
Now, let us talk about some stats which present our case of JL. The Western Australian played 105 Test matches and managed to score 7696 runs with an excellent average of 45.27. He managed to play only eight ODIs, but had he been born in some other era, surely he would have played more white-ball cricket.
2. Rahul Dravid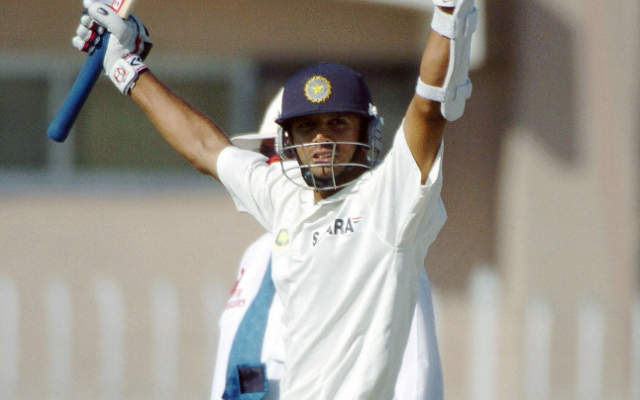 Back in 1996, when Rahul Dravid made his Test debut and scored 95 runs. Everyone knew something was special about him. 25 years later, his records shout nothing but a legend, however, he doesn't get enough credit for what he has done.
In the early 2000s, he was the one batsman who showed the Indian batters that they could not just battle in English or Australian conditions but also dominate them. The Karnataka player was someone who bowlers feared not just because he had a fantastic technique but also because of his temperament. He had a cool head on his shoulders and was always there when the team needed him the most.
In 164 Tests, he scored 13,288 runs at an average of 52.31. In 344 ODIs, he scored 10,889 runs with an average of 39.19. Other than him, only Sachin Tendulkar is one other Indian batsman who has scored more than 10,000 runs in both formats of the game. Batting at no. 3, he produced some of the most impactful knocks for Indian cricket in Tests. His contribution is something that will always keep him in the legends category in Indian cricket.
1. Shivnarine Chanderpaul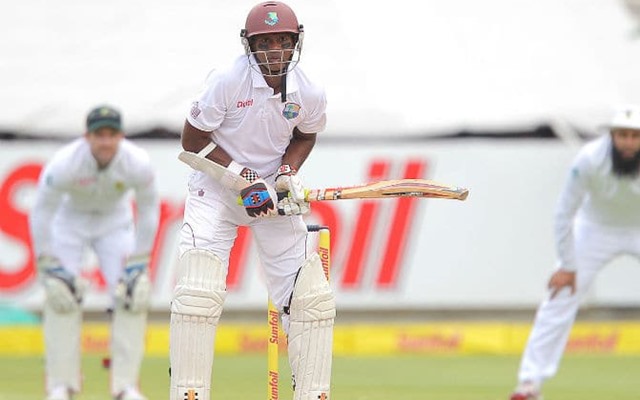 Whenever we think about West Indies' batting legends in the past 30 years, Brian Lara or Chris Gayle are the names that come to our minds. However, Chanderpaul's longevity is something worth appreciating. The left-handed batsman played between 1994 and 2015. In these 21 years, he possibly did everything he could have done for West Indies cricket.
His stats are quite remarkable. He is one of the few cricketers who have managed to breach the landmark of 10,000 runs in Tests. He is also the most-capped Test player from the Caribbean Islands. In 168 Tests, he has scored 11867 runs at an average of 51.37. He scored 30 Test centuries along with 66 half-centuries. In ODI cricket, he managed 8778 runs at an average of 41.41 along with 11 centuries and 59 fifties.
Through the 1990s and 2000s, Chanderpaul was the one player on whom the West Indies could trust, and seldom would he disappoint them. His weird batting stance is still being talked about but how effective that was for him isn't discussed a lot. Even during his retirement, everyone felt that he didn't get the due credit from his own board. However, record books will always show his greatness as a player in the numbers which he chunked.
Source: The source of this content is our cricket news platform Crictracker.
SportsInfo offers cricket, soccer, kabaddi, tennis, badminton, racing, basketball and other sports news, articles, videos, live coverage & live scores, player rankings & team rankings. Also, offers minute details of any match along with live commentary.