Scoring an ODI double hundred is one of the most difficult tasks. With just 50 overs, even openers find it hard to hit a double century in an ODI match. Despite this, there have been 8 instances where batsmen have hit an ODI double hundred.
Saeed Anwar and Charles Coventry held the record for the highest ODI score (194) for a really long time. It was only in 2010 where we witnessed the first ODI double hundred. Post that, we got seven other double centuries in the next eight years.
Irrespective of the opposition or ground, every double century was world-class. However, which are the best double hundreds we have witnessed in ODI cricket? Let's take a look at them-
Ranking all double tons in ODI cricket so far
1) Sachin Tendulkar- 200*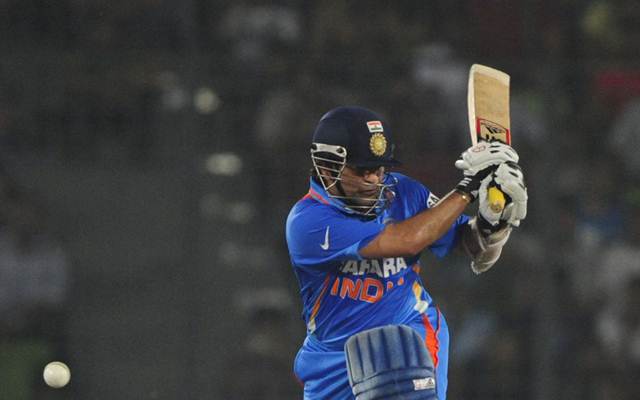 The first double century in the history of ODI cricket, Tendulkar's amazing 200* sits right at the top of this list. Despite this being the lowest double hundred (in terms of runs), it was the best. It came against a world-class bowling attack.
This once-in-a-lifetime knock came against a classy South African side in 2010. It is safe to say that this knock was one of the smoothest ODI knocks one would ever see. Very seldom would you see a double hundred as chanceless as this one.
Tendulkar got to 200 in just 147 balls at a healthy strike rate of 136.05. His knock included 25 fours and three sixes. He was well supported by the likes of Dinesh Karthik as well as MS Dhoni towards the end of his innings.
2) Rohit Sharma- 264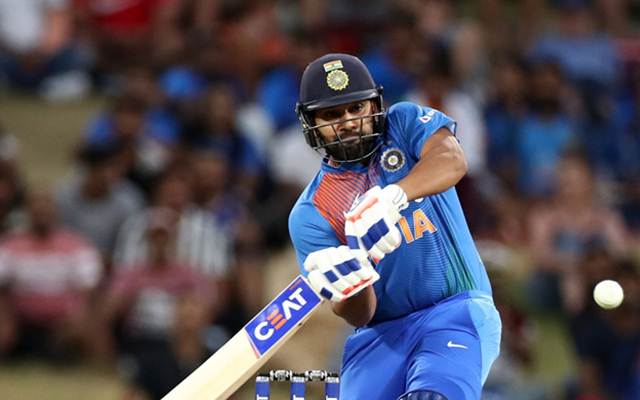 Arguably one of the greatest knocks of all time, Rohit Sharma's 264 has a separate fanbase. It changed the way people perceive the "Hitman" Rohit Sharma. This is the highest score in the history of ODI cricket.
There was a time when 264 was considered a very good team total in an ODI game. This shows how explosive this knock was as 264 was scored by just one individual. This knock came against Sri Lanka in 2014 at the Eden Gardens, Kolkata.
Despite starting slowly, Rohit Sharma covered it up by accelerating towards the end. In fact, Sharma's second, third, fourth, and fifth 50s came in 28, 25, 26, and 15 balls. The only reason why this isn't first on the list is the fact that it was against a mediocre bowling attack.
3) Martin Guptill- 237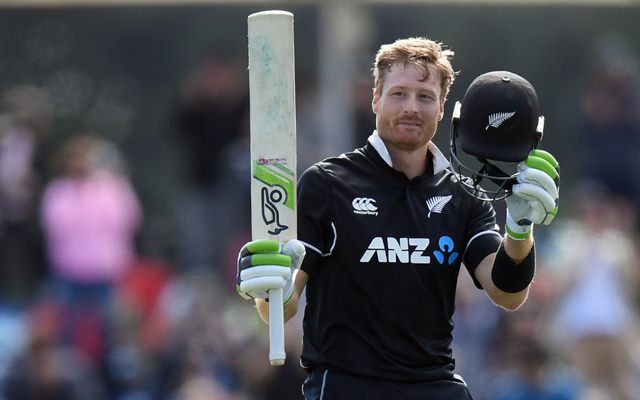 Words can't describe how good this knock was. The New Zealand opener was breathing fire that day as he went on to score 237 against the West Indies (WI) in 2015. This knock happens to be the second-highest knock in terms of runs in the history of ODI cricket.
What makes this double hundred even better is the fact that it came in the quarter-final of the 2015 World Cup. While scoring a hundred in a knockout match is considered as one of the hardest things to do, Guptill scored a double hundred. This also happens to be the highest score in a World Cup match.
However, Guptill's innings were almost over before it began. On his third ball, he flicked a full Jerome Taylor ball only for Marlon Samuels to drop the chance. This the only reason why this knock is placed third and not first or second. Guptill went on to score the most number of runs in the 2015 World Cup and this knock helped him do so.
4) Rohit Sharma- 209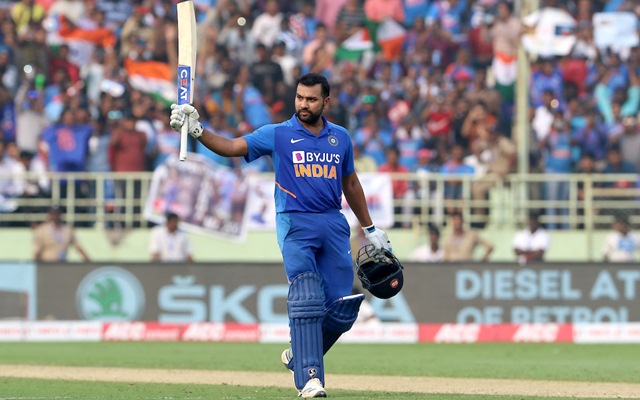 Rohit Sharma has a habit of scoring double hundreds in ODI cricket. However, this habit started in 2013 where he went on to score his maiden ODI double hundred. The fact that this knock came against the mighty Aussies was icing over the cake.
The India vs Australia series in 2013 will always be remembered for the number of runs scored in that series. However, it is this match that ensured that this series gets remembered forever. Rohit Sharma started slowly in his innings against Australia as his first fifty took 71 balls and came at almost the halfway mark in the innings. It was only after this that he went all guns blazing.
Rohit Sharma went on to break several records while playing this knock. One of them being MS Dhoni's record of hitting the most number of sixes in ODI innings by an Indian player. However, this is the slowest double hundred among all the double hundreds scored up to date.
5) Virender Sehwag- 219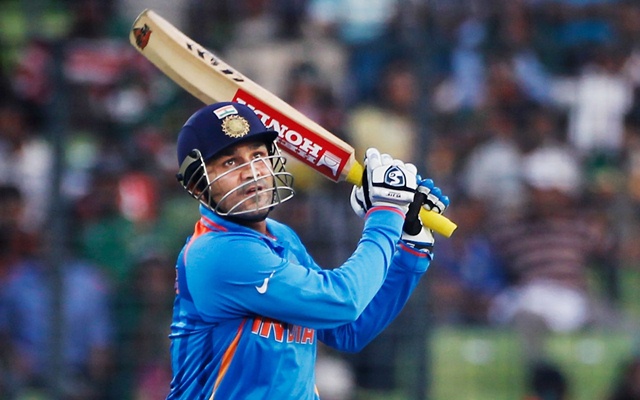 Sehwag is considered to be one of the most explosive players by a lot of cricket pundits. He proved those cricket pundits right when he scored 219 against the West Indies (WI) in 2011. This was only the second double hundred by an individual batsman in the history of ODI cricket.
Sehwag was also the captain in this match as well as in this series as the regular Indian skipper MS Dhoni was rested for this series. Sehwag smashed the Caribbean bowlers all around the park as he went on to score 219 in just 149 balls at a strike rate of 146.98. He was absolutely sensational that day.
This knock also happens to be the highest score by a captain in the history of ODI cricket. India went on to win this match and series comprehensively. This knock of 219 by Sehwag was the highest individual score in ODIs until Rohit Sharma's 264 in 2014.
6) Chris Gayle- 215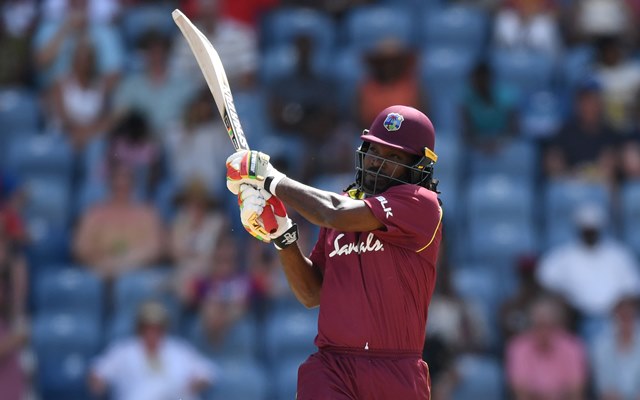 Chris Gayle is nicknamed the "Universe Boss" for a reason. While scoring a double hundred is definitely difficult and considered an achievement, it was surprising that Gayle took so long to score one. Such are his standards.
Chris Gayle scored an amazing 215 against Zimbabwe in the 2015 World Cup. Although it came against a weaker side, the pressure of a World Cup game makes this innings remarkable. Gayle got to his hundred in 105 balls, which was rather slow for his standards.
However, he then made it up by getting to 215 in just 146 balls. This also happens to be the fastest ODI double hundred by an individual. This knock comprised 10 fours and 16 sixes.
7) Rohit Sharma- 208*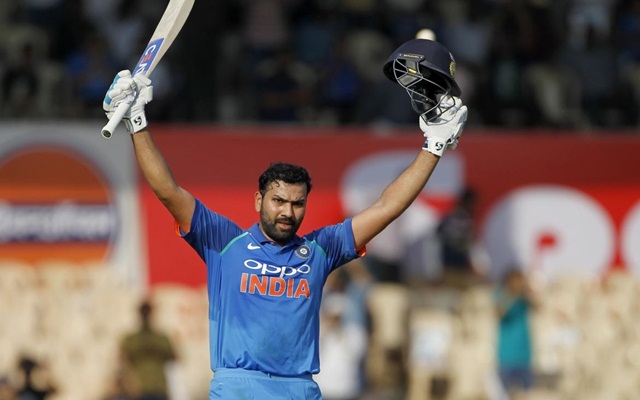 Rohit Sharma became the first and the only player in the history of ODI cricket to score three double hundreds. He got to his third double hundred against Sri Lanka in 2017 as he went on to score an unbeaten 208. This knock will always be remembered for Rohit's acceleration towards the end.
After getting to his fifty in 65 balls, Rohit Sharma started to accelerate his innings and got to a 100. He then scored 100 runs in the last 10 overs as he took the Sri Lankan bowlers to the cleaners. As a matter of fact, the Hitman's second hundred came in just 36 balls!
However, this double hundred is seventh on the list for two reasons. One being the fact that it was against a mediocre bowling attack and the second being that this was the third slowest double hundred. Rohit Sharma got to 208* in 153 balls and had a strike rate of 135. 95.
8) Fakhar Zaman- 210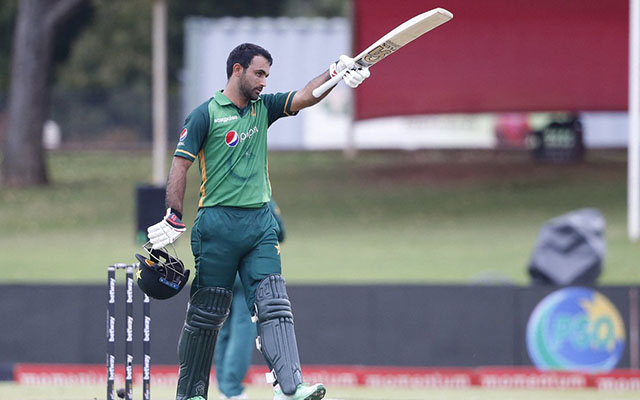 Pakistan fans waited for a really long time to see a player from their nation get to an ODI double hundred. Their wish was finally granted by the Pakistani opener Fakhar Zaman as he went on to score 210* against Zimbabwe in 2018. He was superb that day.
Pakistan's Saeed Anwar held the record for the highest individual score in the history of ODI cricket as well as the highest ODI score by a Pakistani batsman. While we saw Tendulkar break the highest individual score record in ODIs, Fakhar Zaman broke his record for the highest score by a Pakistani batsman during this knock against Zimbabwe. He went on to score 210* in 156 balls at a strike rate of 134.62.
His knock consisted of 24 fours and 5 sixes. The reason why this double hundred is ranked last in this list is because it came against a poor bowling attack. Besides, Zaman scored this in the 4th ODI when the series was done and dusted. Pakistan had already won the first three of the five ODI matches. Nevertheless, scoring a double hundred isn't easy and even this double hundred by Zaman was very good.
Source: The source of this content is our cricket news platform Crictracker.
SportsInfo offers cricket, soccer, kabaddi, tennis, badminton, racing, basketball and other sports news, articles, videos, live coverage & live scores, player rankings & team rankings. Also, offers minute details of any match along with live commentary.