The Indian cricket team played its first Test match in the year 1932. And, over the course of almost 9 decades, the Indian side has played 546 Test matches. And in these 9 decades, as many as 301 players have represented the country in the whites. But then, out of these many cricketers who have worn the whites for their country, there have been a handful of cricketers who have impacted the game, and have etched their names in history.
These great cricketers will never be forgotten and their deeds will be remembered with reverence. And, it is due to the deeds of these cricketers that the Indian cricket team is where it is today. Let's take a look at some of the top 10 all-time Test match-winners from the land of India.
India's Top 10 Test match winners of all time
10.Sunil Gavaskar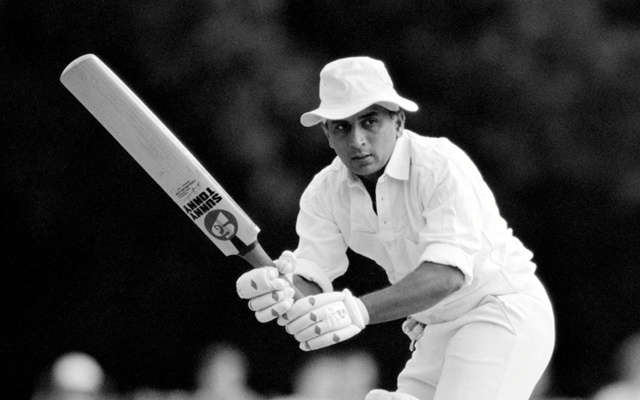 Sunil Gavaskar made his debut at a time when winning a Test match away from home was still a rare occurrence for the Indian side. He was the biggest batting Superstar of his generation, and breached several barriers with the willow in hand. The 'Little Master' accumulated glittering numbers in his Test career that lasted more than a decade and a half.
He scored a colossal 10,122 runs in Tests, and was in fact the first willow wielder ever, to score five-digit career Test runs (10,000 or more). He was also the first batsman to score 30 Test tons, and retired as the highest century-maker (34) in Test cricket. In his very first Test series against the invincible West Indies, the batting legend scored 774 runs at an average of 154.80 to signal his arrival with a bang. And, in only his fourth Test match, Gavaskar scored two hundreds in the same Test. And till date, just five other Indian cricketers have achieved this feat.
The batting icon retired from the game in the year 1987, and he walked away from the game after scoring a magical 96 against arch-rivals Pakistan. Gavaskar was the man who stood up to the challenges thrown at the Indian side with the willow in hand. And, his greatest contribution to Indian cricket was the self-belief that he instilled into the Indian side. For, the courage with which he stood up to challenges in front of him, is an inspiration to many even today
9.Ravichandran Ashwin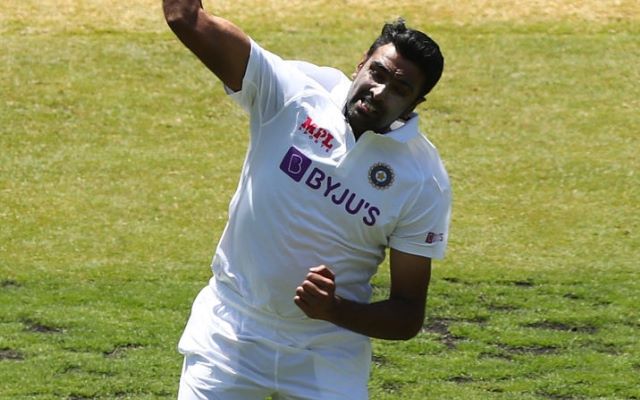 Ravichandran Ashwin with the red cherry in hand is a nightmare for batsmen. The Tamil Nadu off-spinner is nowhere even close to the finish line of his career, but is already rated as one of the greatest bowlers that India has ever produced in Tests. He also holds the record for being the fastest bowler in the world to take 300 Test wickets.
Ashwin is already the fourth-highest wicket-taker for India, and if he picks up another 58 wickets, he will overtake Harbhajan Singh and Kapil Dev and occupy second place in the list. Ashwin's bowling average is just 20.10 in a win, as against his career average of 25.53. Also, 23 out of his 27 five-wicket hauls have resulted in a win for his country.
The off-spinner is India's trump card, especially in home conditions. India's fate in the upcoming Test series against England will be determined by the way the Tamil Nadu off-spinner operates with the ball in hand.
8.Virat Kohli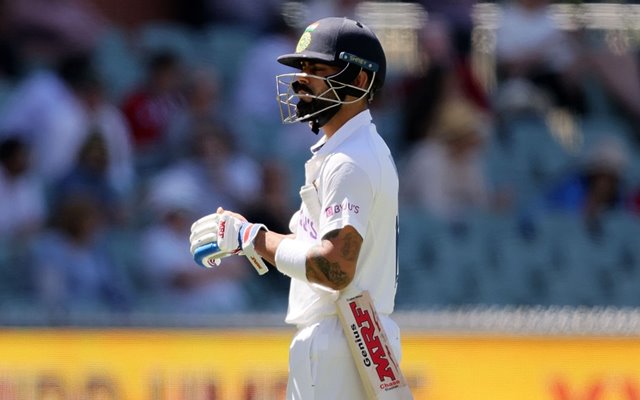 He is only 32 years old, but already holds the record for being the Indian batsman with the most number of double centuries (7). He is also the fastest Indian batsman to 25 Test centuries. In his Test journey that has lasted almost a decade, Virat Kohli has already inscribed his name as one of the everlasting greats for India with the willow in hand.
Kohli averages 60.50 in a win for his country, as against his career average of 53.41. Also, 52.91% (3872 out of 7318 runs) of his runs have come in a winning cause for the Indian side. And, Kohli has scored at least 1 century in a winning cause against every team that he has played Test cricket against.
The Indian skipper will next be seen on the field when India squares off against England in the first Test at Chennai from 5th February 2021. This will be Kohli's first Test in 2021.
7.Cheteshwar Pujara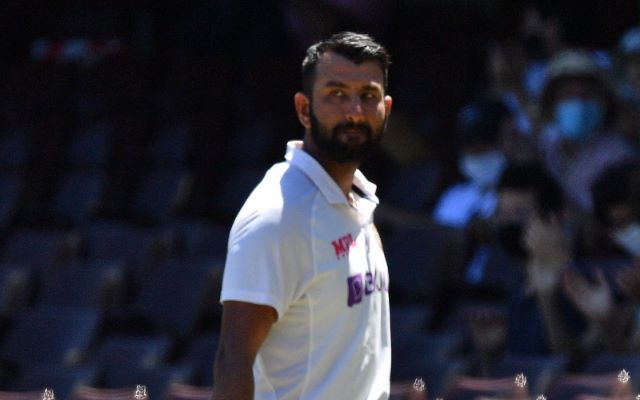 This man played a central role in two of India's greatest ever overseas Test series triumphs. The first one occurred during India's tour of Australia in 2018-19, when the Virat Kohli-led side defeated Australia on Australian soil for the first time. The second one occurred two years later, when they repeated the feat, beating Australia in Australia yet again in a Test series in 2020-21. And, in both of those triumphs, Cheteshwar Pujara was the architect who made it happen.
In India's series triumph against Australia in 2018-19, Pujara bagged the Man of The Series award, scoring 521 runs. A couple of seasons later in 2021, Australia suffered their first defeat at The Gabba in more than three decades in Tests, and it was the Indian team that humbled the Aussies. And, once again, it was Pujara who was the draughtsman of the victory. He tenaciously faced 211 balls and scored 56 runs in the fourth Test at Brisbane, braving a basketful of bouncers from the Australia pacemen to help India retain the Border-Gavaskar trophy.
Also, Pujara has accumulated glittering numbers in a win for his country. The Indian batsman has scored nearly 4000(3921) runs in a win, and averages 56.01 in a win, as against his career average of 47.74. Also, 12 out of his 18 Test hundreds have resulted in a win for India. At the age of 33, Pujara is India's go-to man when a crisis arises. And more often than not, this man will steer his side to safety with the bat in hand.
6.Virender Sehwag
He played 104 Test matches, and his strike rate in his Test career was a stunning 82.23. Virender Sehwag could rattle the opposition with his dashing approach to the game. Sehwag is a legend of Indian cricket, and the numbers that he generated stand as a testimony to the same.
The Indian opener scored 8586 runs in Test cricket, and scored his runs at an average of close to 50(49.34). Till date, Sehwag remains the only Indian batsman to have scored 2 triple centuries in white clothing. His 309 in Multan is an innings that is still talked about in the cricketing world. The Pakistan bowling attack consisted of mighty names like Shoaib Akhtar, Saqlain Mushtaq and Mohammad Sami was given a pounding of a lifetime, and Sehwag's belligerent knock allowed India to thrash Pakistan by an innings and 52 runs.
Sehwag has scored 3498 Test runs in a win, and averages 54.65 in a win for his country. The 'Nawab of Najafgarh' has scored his runs at a strike rate of 88.15 in a win. Sehwag played his last Test match for India in the year 2013.
5.Kapil Dev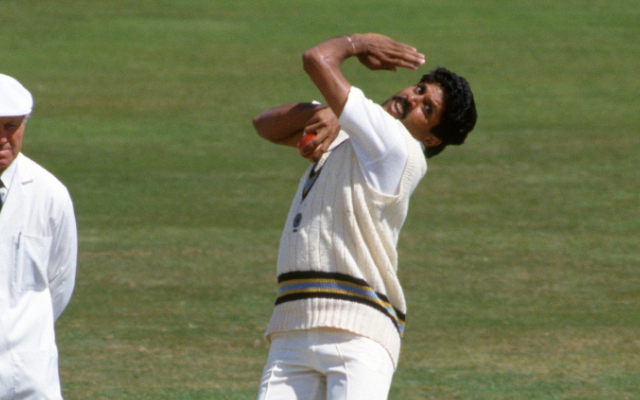 Kapil Dev was a phenomenon in Indian cricket. He was one of the greatest pace bowlers of his time and was also a batsman who could pound bowling attacks into submission. The Indian legend played 131 Test matches and scored 5248 runs at an average of 31.05. But then, his strike rate in Test cricket was 94.76, and it was the pace of his run-scoring that shattered the opposition.
Kapil Dev also walked away into the sunset as the highest wicket-taker in the longest format of the game, scalping a monstrous tally of 434 wickets. But then, it is only when Kapil Dev's numbers in a win are looked at, do we really understand his importance to the side.
In a win, Kapil Dev averaged just 18.30 with the ball, as against his career bowling average of 29.64. Also, his strike rate in a win with the ball was 45.20, as compared to his career bowling strike rate of 63.9. Without a doubt, Kapil Dev was a superstar with both the bat and ball. In 1994, he wore the whites for his country for the last time.
4.Anil Kumble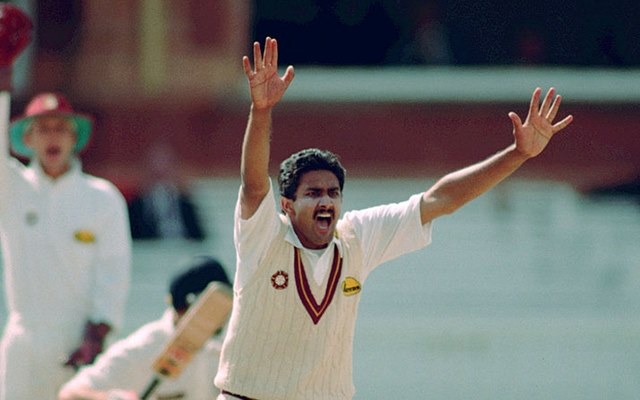 To put it bluntly, no Indian bowler could match Anil Kumble's prowess with the ball in Test cricket. The leg-spin bowling virtuoso played 132 Test matches for India and scalped 619 batsmen. But then, it is his incredible numbers in a win that allows Kumble to grab the 4th spot.
In fact, such is Kumble's record in a win that even if his wickets in a win alone were taken into consideration, he would still occupy the seventh place in the list of highest wicket-takers for India in Tests. And, Kumble's numbers in a win are simply awe-inspiring. He has taken a stunning 288 wickets in a win, and he averages just 18.75 with the ball in a win, as against his career average of 29.65.
His most famous bowling spell in a win is the 10/74 that he took against Pakistan at Delhi in the year 1999, and he remains the only Indian bowler to have prized out all the 10 wickets to fall in an innings in Test cricket. The bowling great retired from Tests in the year 2008.
3.VVS Laxman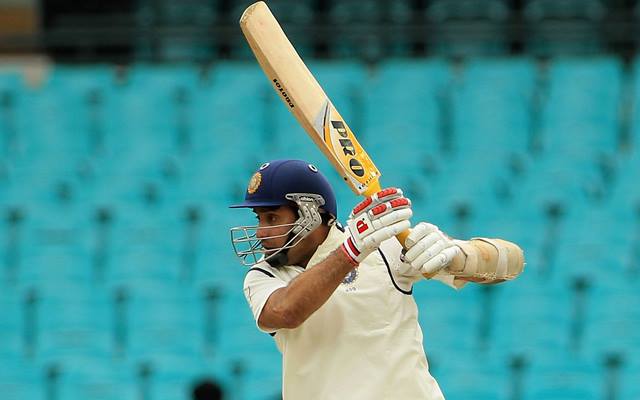 VVS Laxman stood up for the Indian side with the willow whenever they experienced troubled times. One of the most eye-catching batsmen to watch, Laxman aggregated 8781 runs in his Test career at an average of 45.97. And, Laxman has a stellar record in a win for India in Test cricket.
The right-hander scored 3410 runs in a win and scored them at an average of 55.90. Also, 7 out of his 17 Test hundreds came in a winning cause. But then, what makes Laxman grab the fourth spot in the list is the fact that he played the key role in two of India's greatest victories in Test cricket in the first decade of the new millennium.
In the year 2001, the Hyderabadi batting genius scored a magical 281, and that is not just the greatest innings played by an Indian batsman in Tests, but can even be regarded as one of the greatest knocks ever played in the history of Test match cricket. At the Eden Gardens stadium in Kolkata, India was bowled out for just 171 in their first innings, in reply to Australia's first innings total of 445. The Indian side was asked to follow on by Aussie skipper Steve Waugh, and that is when Laxman stood up. He literally made the Australian bowlers cry, scoring a sensational 281, and allowed India to record their greatest Test match victory on home soil.
Apart from that, Laxman also scored 148 against Australia at Adelaide to allow India to stun the Aussies in their own backyard in the year 2003. Consider this fact, out of the 17 Test hundreds that Laxman scored, just two of them resulted in a defeat. And, that pretty much sums up the importance of Laxman as a match-winner and why he occupies third place.
2.Sachin Tendulkar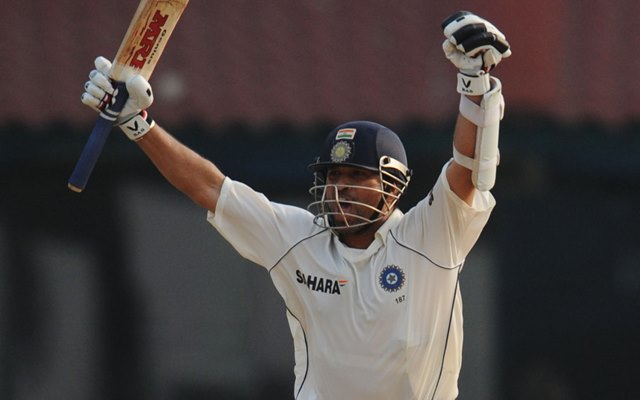 This man was the batting deity to a nation obsessed with the sport. And, apart from the fact that Sachin Tendulkar is the only batsman to have scored over 15000(15921) Test runs, and also the only batsman to have scored more than 50(51) hundreds in the whites, there are some important factors that allow Tendulkar to rightfully stake his claim as one of the greatest match-winners for India in Test cricket.
The 'Master Blaster' did not average below 35 against any opposition in a Test match win. And, out of the 9 opponents that he played against, he averaged above 45 against 8 of them in a win for his country. The batting icon has also scored the most runs for India in a win (5946), and averages 61.93 in a Test win as against his career average of 53.78.
Undoubtedly, Tendulkar's greatest knock in a Test win for India came in the year 2008, against a visiting England side at Chennai. The master batsman scored an unbeaten 103* in India's second innings to allow India to chase down a target of 387 with 6 wickets to spare. Tendulkar retired from Test cricket in the year 2013, after playing his 200th Test at Mumbai against the West Indies.
1.Rahul Dravid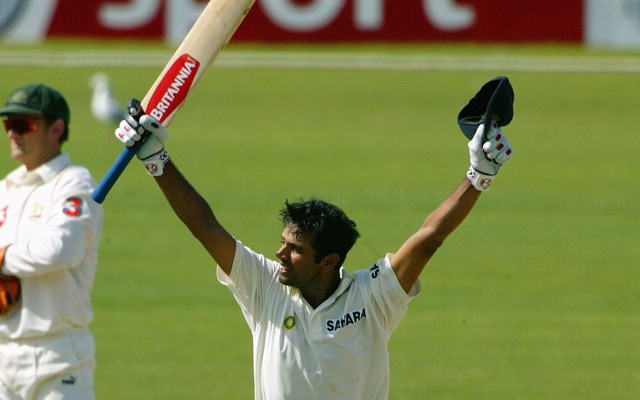 Yes. You read it right. This man pips even the man called the 'God of cricket' to emerge as the greatest match-winner for India in Tests. And let us analyze as to why Rahul Dravid beats Tendulkar to the top spot.
5131 out of Dravid's 13288 Test runs have come in a win for India, which translates to a percentage of 38.61%. On the other hand, 5946 out of Tendulkar's 15921 runs in Tests resulted in a victory, which translates to 37.35%. Still not convinced? Out of Dravid's 36 Test hundreds, 15 have resulted in an Indian victory, which means that 41.67% of his centuries have resulted in an Indian win. On the other hand, 20 out of Tendulkar's 51 Test hundreds have come in a win, which translates to 39.22%.
In a Test win for India, Dravid averaged in excess of 60 against 7 out of the 9 opponents that he played against. On the other hand, Tendulkar averaged in excess of 60 against just 4 out of 9 opponents he played against. Another factor that allows Dravid to bag the top spot is, if not for him, India would have not achieved three of their greatest Test match triumphs. In the year 2001, at the Eden Gardens against Australia, Dravid scored a scintillating 180, to give excellent support to Laxman (Laxman scored 281).
Two years later in the year 2003, Dravid led from the front with the bat and scored 233 at Adelaide to allow India to beat Australia in Australia in a Test match for the first time since 1981. In 2004, 'The Wall' scored 270 in Rawalpindi, to help India to win their first and only Test series against Pakistan on Pakistan soil. With such stunning contributions to Indian cricket in Tests, Dravid emerges as the greatest match-winner ever produced by India in the longest format of the game.
Note: All the stats have been taken from Cricinfo, Cricbuzz and Howstat cricket and have been updated as on 3rd February 2021
Source: The source of this content is our cricket news platform Crictracker.
SportsInfo offers cricket, soccer, kabaddi, tennis, badminton, racing, basketball and other sports news, articles, videos, live coverage & live scores, player rankings & team rankings. Also, offers minute details of any match along with live commentary.