Fitness is important in any sport. And definitely, cricket is no exception. In the modern era, there are so many cricketers who are hitting the gym on a regular basis to keep their bodies in shape. In fact, the Indian side even introduced the yo-yo test in 2017 in a bid to improve the fitness standards of Indian cricketers.
Also, the likes of Rahul Tewatia and Varun Chakravarthy could not feature in the limited-overs series for India against England, as they could not match up to the fitness standards that have been set by the Indian side.
And surely, fitness is an integral part of modern-day cricket. On that note, let us take a look at the top 5 fittest cricketers in the world currently.
Note: This list includes only those players who are actively playing international cricket
Here we rank the 5 fittest cricketers in world cricket currently
5. Ben Stokes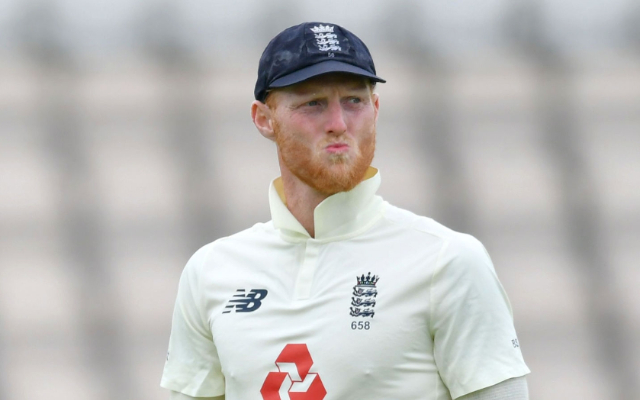 If you had seen the second Test between England and the West Indies in 2020, you will understand why Ben Stokes figures in the list. In the 43rd over of the innings, Ben Stokes bowled a short delivery, and Jermaine Blackwood struck the ball straight down the ground. There was no mid-off in place, and Stokes set off on a sprint. He chased the ball and stopped it inches before it reached the boundary. Even though the West Indian batsmen completed 4 runs, Stokes' excellent effort stands testimony to his fitness and determination to give every single ounce of his energy for his country.
Stokes is an all-format player for the England side and is an integral part of both the red ball as well as the white ball setups. The 29-year-old made his international debut in 2011, and in the span of a decade, he has already played 71 Tests, and close to 100 ODI matches for England. Not only is Stokes an excellent batsman, but he is also a superb bowler who can come in and pick up crucial wickets.
The England all-rounder has also taken several stunners on the field. While Stokes has scored 4631 runs and taken 163 wickets in Test cricket, he has also scored 2817 runs in ODI cricket and scalped 74 wickets. Even in the IPL, Stokes has featured in 42 matches and scored 920 runs at a strike rate of 135.10. And surely, Stokes is the fittest England cricketer today.
4. Kagiso Rabada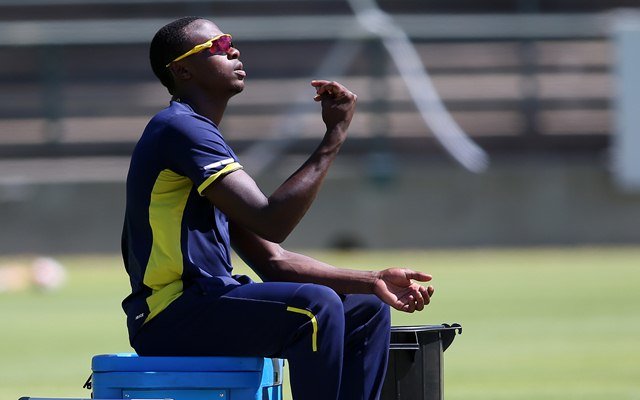 Another cricketer who takes pride in remaining supremely fit is South African pacer Kagiso Rabada. Rabada is blessed with a strong physique, runs in hard, and hurls the ball at a searing pace at the batsman.
In fact, Rabada even stated that he enjoys being fit as it helps to improve a person's self-confidence and mental power. This is what Rabada said when asked why fitness is important.
"I enjoy being fit. First of all, as a person, it makes you feel good. It improves your self-confidence and mental power. It just makes you feel better about yourself, and I think you will portray that in other things that you do in your life," said Rabada in an interview.
Rabada is another cricketer who plays every form of cricket. Even though he is only 25 years old, he has already played 45 Test matches, 76 ODIs, and 26 T20Is. While the pacer has scalped 202 wickets in the whites and is already South Africa's 8th highest wicket-taker, Rabada has also taken 117 wickets in ODIs and 31 wickets in T20Is.
The right-arm fast bowler has also played 35 IPL matches (all for the Delhi Capitals) and has picked up 61 wickets at an excellent average of 18.10. You can watch Rabada speaking about fitness in the video below.
3. David Warner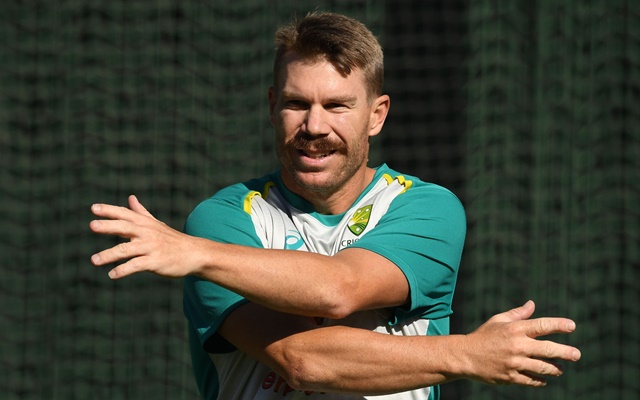 He is one of the quickest runners between the wickets in world cricket today. He is also a cricketer who can make acrobatic saves on the field. David Warner is one of the most important assets of the Australian side.
The left-hander has scored 7311 runs in Tests for the kangaroos and has also plundered 24 hundreds and 30 fifties in the whites. Warner has also scored 5455 runs in ODI cricket for Australia at an excellent average of 45.08.
The 34-year-old has also accumulated phenomenal numbers in IPL cricket. The SunRisers Hyderabad (SRH) skipper has scored 5254 runs in the IPL and has scored them at an impressive average of 42.71. Warner will next be seen in action in the 14th edition of the IPL. And, if you want a sight of the fittest cricketer from the land of the kangaroos, look no further than David Warner.
2. Ravindra Jadeja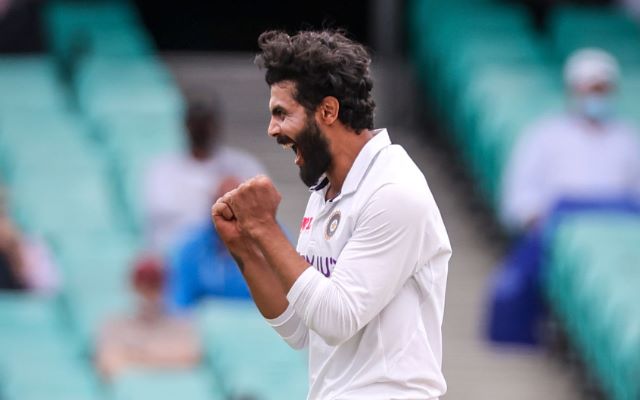 There are very few cricketers in the world who can match Ravindra Jadeja's quickness on the field. Jadeja is sharp, can take some stunners on the field, and is a fielder who can hit the bull's eye. Not only can Jadeja score quick runs with the willow when the team needs him to do so, but he is also a handy spinner who can roll his arm over and scalp vital wickets.
Jadeja is an experienced campaigner. The left-arm spinner has featured in 51 Tests and 168 ODIs for India. While he has picked up 220 wickets in Test match cricket, he has also scored close to 2000 runs with the willow in the whites. Jadeja has also scored 2411 runs and picked up 188 wickets in ODI cricket.
Jadeja is also a colossus in IPL cricket and has played a whopping 184 matches in the league. While he has scored 2159 runs in the IPL, he has also scalped as many as 114 wickets in his IPL career. There is only one man who is fitter than Jadeja, and he is the man who grabs the No.1 spot in this list.
1. Virat Kohli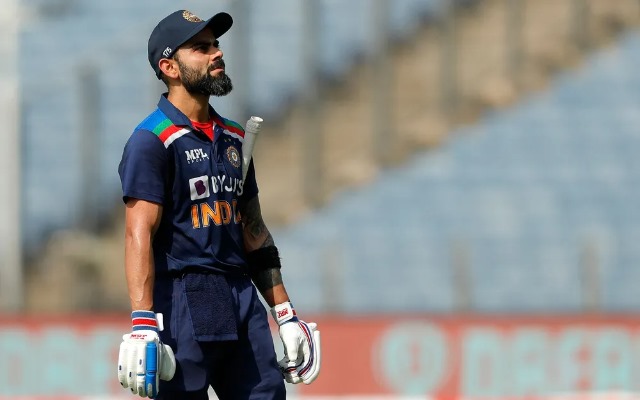 It would not be an exaggeration to state that Virat Kohli has brought about a revolution in Indian cricket in terms of fitness. Kohli is agile, can run like a beast between the wickets, and is also a livewire on the field. Kohli has also spoken at length on numerous occasions about the importance of fitness.
The Indian skipper revealed in an interview that being fit will help a person achieve more and will improve a person's productivity. The batting maestro even said that the body needs to be fit if the mind has to think.
"It is not confined to just sport because even in a work scenario as well if you are fit, you will be able to work more and achieve more. You will be able to be more productive because if you lack energy you will not be as productive as you should be. Your body needs to be fit for your mind to think something and body to follow," said Kohli as quoted by India Today.
Kohli is one of the greatest batsmen to have ever played the game. The batting icon is already the 6th highest run-scorer in the history of ODI cricket and has scored 12169 runs at a gargantuan average of 59.07. Kohli is also the second-highest century-maker in the ODI format of the game and has scored 43 tons.
Kohli has also piled up 7490 runs in Test cricket and averages 52.38 in the whites. The Royal Challengers Bangalore (RCB) batting colossus is the highest run-scorer in IPL cricket and has scored 5878 runs at an average of 38.16. And surely, Kohli's dedication to fitness is second to none in the cricketing world.
Source: The source of this content is our cricket news platform Crictracker.
SportsInfo offers cricket, soccer, kabaddi, tennis, badminton, racing, basketball and other sports news, articles, videos, live coverage & live scores, player rankings & team rankings. Also, offers minute details of any match along with live commentary.