Commentary. It adds so much sparkle to the ongoing action on the cricket field. In fact, it would be extremely tough for all of us to imagine how our viewing experience would be, if not for the voices behind the microphone.
Many commentators are people who themselves have played the game first hand and provide expert opinion, and sometimes even open up a new angle to the audience to view and analyze things.
They also sometimes involve in light-hearted banter, that helps to lighten up our moods as well. In this article, let us take a look at the top 10 active commentators in the world right now.
10. Danny Morrison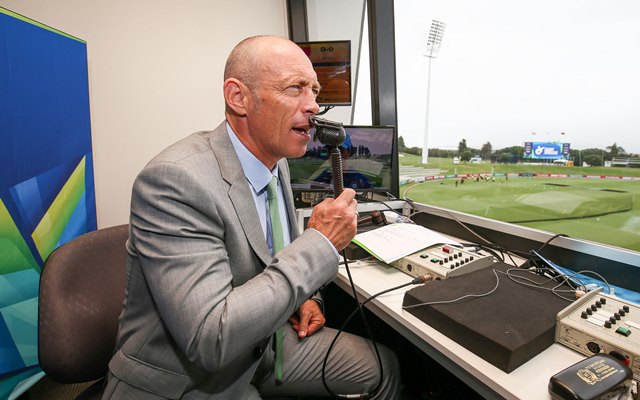 He is a voice who is perfectly suited for the T20 format of the game. Danny Morrison is a regular feature in the high-profile IPL every year and is a distinguished commentator from the land of the Kiwis. Morrison is a man who is always lively and provides energy to the game.
Morrison is a former New Zealand cricketer who represented his country in 48 Tests and 96 ODIs. The right-arm pacer took 160 wickets in Tests and 126 wickets in the ODI format of the game. Morrison played his last match for New Zealand in the year 1997.
Since then, the 54-year-old has seamlessly transitioned to the commentary box. Not only does Morrison lend his voice to New Zealand's international matches and the IPL, but he is also a regular voice to be heard in the Caribbean Premier League (CPL), the Bangladesh Premier League (BPL) and the Pakistan Super League (PSL).
9. Michael Atherton
Another former cricketer who has had an extremely successful stint at the commentary box is Michael Atherton. Atherton is a regular voice behind the microphone for any international match involving the England cricket team. The former England skipper was a part of the commentary team for 2007, 2011, 2015 and the 2019 World Cup tournaments.
Atherton is also a distinguished England cricketer and has appeared in 115 Tests for his country. He is the eighth-highest run-scorer for England in Test cricket and has scored 7728 runs in the whites. The right-hander also played 54 ODI's for the England side and scored 1791 runs.
Atherton retired from international cricket in the year 2001, and from then on, has gone on to become one of the most respected commentators in the game.
8. Mike Haysman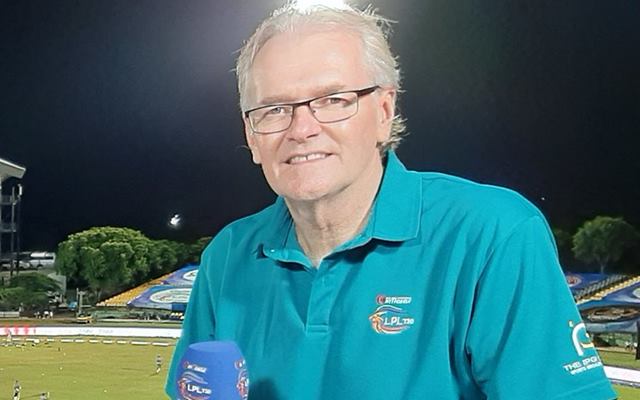 He will qualify as one of the most enterprising commentators in modern-day cricket. A man who can play with the words and shift easily with the changing moods of the game, Mike Haysman is a voice that people love to listen to. Haysman was a part of the commentary team during the 2003 World Cup held in South Africa.
The commentator has not played at the international level. However, he has played 103 first-class matches and scored close to 6000 runs (5977) at an average of 36.89. Haysman has also played 81 List A matches and scored 1947 runs.
Haysman is a key broadcaster of South African cricket and features prominently on the SuperSport group of channels. He was seen recently lending his voice for the T20I series between South Africa and England in November this year.
7. Sanjay Manjrekar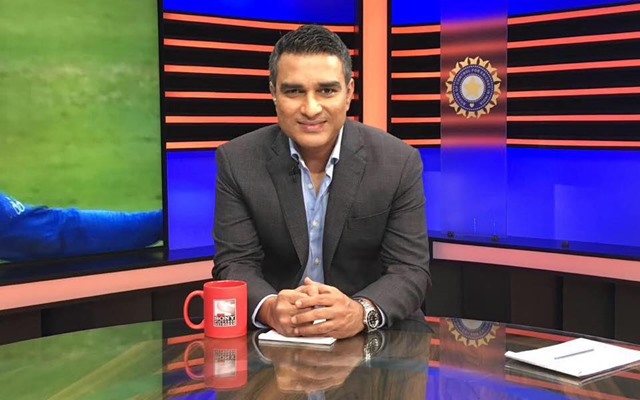 At seventh place, we have Indian commentator Sanjay Manjrekar. He was in the limelight recently for calling Indian allrounder Ravindra Jadeja a 'bits and pieces' cricketer during the high profile 2019 World Cup.
Manjrekar has represented the Indian side in 37 Tests and scored over 2000 runs (2043), including 4 hundreds and 9 fifties, The right-hander has also scored a double hundred in the longest format of the game. As far as ODI cricket is concerned, the Mumbaikar scored 1994 runs at an average of 33.23. He scored a century and 15 half-centuries in the ODI format.
Since his last international match for India in 1996, Manjrekar has moved to the world of broadcasting and has had a commentary career that has lasted two decades.
6. Simon Doull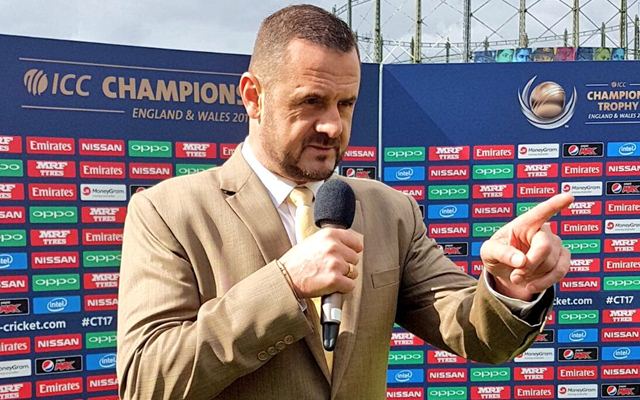 He is a regular voice behind the microphone in every international fixture involving New Zealand. Simon Doull is an erudite, and straight forward commentator who has deep knowledge and understanding about the game.
The 51-year-old has represented New Zealand in 32 Tests and 42 ODIs. Doull took 36 wickets in ODIs for the Black Caps, while he scalped 98 wickets donning the whites for his country. He last played a match for New Zealand in the year 2000.
Apart from New Zealand matches, Doull has lent his voice for the Indian Premier League right from the inaugural edition in 2008.
5. Nasser Hussain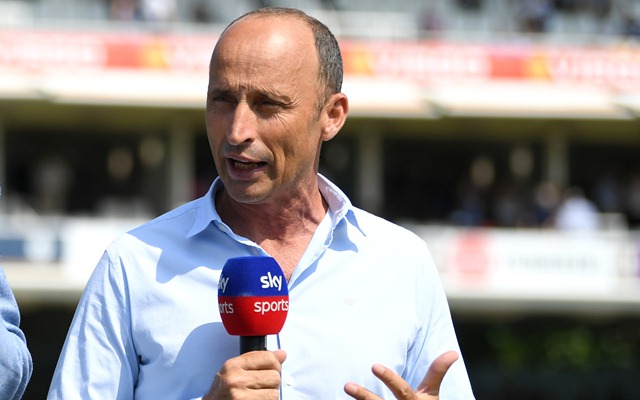 A former England captain, Nasser Hussain has shifted to the world of broadcasting after a cricketing career that lasted close to a decade and a half at the international level. Hussain played 96 Tests for England and scored 5764 runs at an average of 36.48. The former skipper has also played 88 ODIs for his country and scored 2332 runs in coloured-clothing as well.
After his international retirement in 2004, Hussain has donned the commentators' hat with distinction. Nasser has been behind the microphone for 16 years now and offers sensible and researched opinions. He is a member of the Sky Sports commentary team panel.
However, in the year 2011, Hussain received a lot of flak and was accused of hurting Indian sentiments when he called some Indian players as 'donkeys' in a Test match between India and England.
4. Michael Holding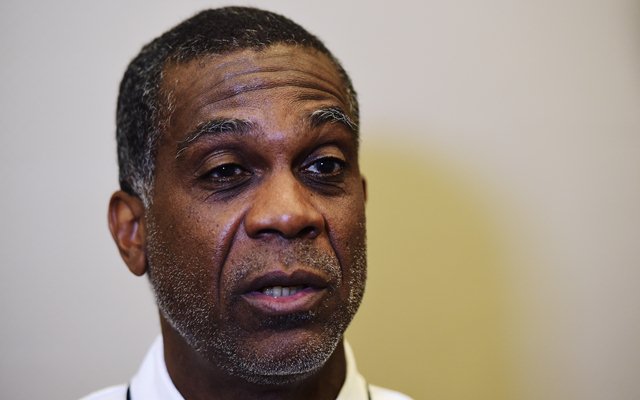 He was a part of the fearsome pace quartet of the West Indies. He was called 'Whispering Death' and made several batsmen tremble when he ran in. Michael Holding played 60 Tests for the West Indies and took 249 wickets in the whites. In the ODI format, the right-arm pacer took 142 wickets at an average of 21.37. He was also part of the 1979 World Cup-winning squad of the West Indies.
After his playing days, Holding went to the comfort of the commentary box and enriches the audience with his vast knowledge about the game. He is a regular face in every West Indies series and has been a commentator for more than two decades.
Recently Holding gave his thoughts on his future as a commentator and even said that he might quit the job due to advancing age. This is exactly what Holding had to say.
" I am not too sure how much further than 2020 I will be going with commentary. I cannot see myself going much further down the road at my age. I am 66 years old now, I am not 36, 46 or 56."
If and when Holding decides to retire from commentary, it will be a loss for the cricketing world, as he is a man whose opinions carry a lot of weight.
3. Mark Nicholas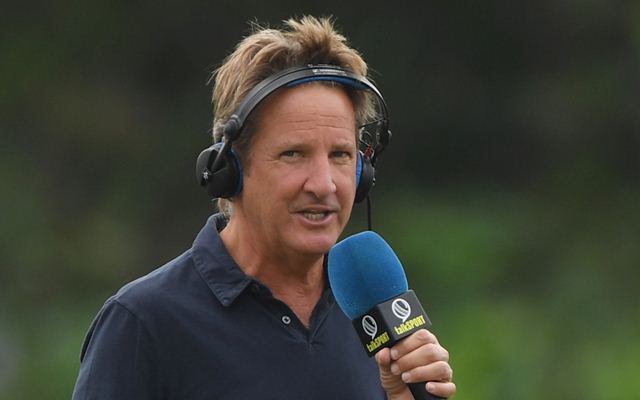 He has not played a single match at the international level. But he was a behemoth in domestic cricket. Mark Nicholas played 377 first-class games and scored a staggering 18262 runs at a respectable average of 34.39. Nicholas also played 359 List A games and scored 7334 runs, including a hundred and 40 fifties.
Nicholas is instantly recognizable as the man who is the voice of EA Sports Cricket game. Nicholas is a respected commentator of Channel 9 and is seen lending his voice for several high profile tours at the international level.
Nicholas was also a part of the commentary team for the 2020 edition of the IPL.
2. Harsha Bhogle
He will qualify as the greatest Indian commentator ever. Known for his witty one-liners, and his ability to keep the audience in thrall on the microphone, Harsha Bhogle occupies the No.2 position.
Even though he has not played even a single international game, Bhogle's comments are widely respected in the cricketing world. Bhogle has been an active commentator for more than three decades now. He has covered multiple World Cup tournaments and has also been a regular in the IPL as well. He is currently lending his voice for the India- Australia series Down Under.
The Indian commentator is going strong at the age of 59. Apart from being a commentator, Bhogle is also an anchor and a columnist.
1. Ian Smith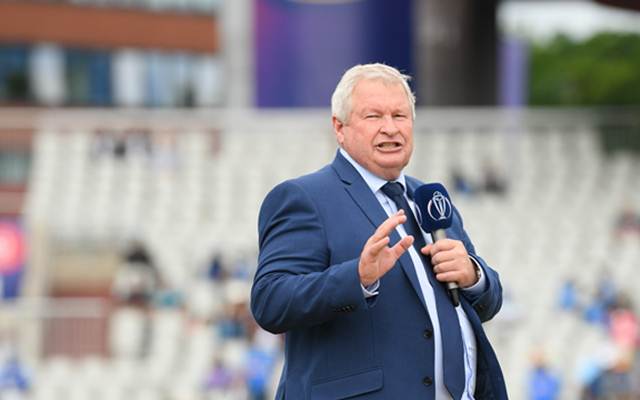 "Direct Hit. Oh, Direct Hit. Is this the World Cup? It's Martin Guptill. Is this the final?"
If you are an Indian cricket fan, you can never forget these words. Apart from the fact that the run-out brought an end to MS Dhoni's innings and India's prospects of winning the semifinal against New Zealand in the 2019 World Cup, the palpable excitement in the voice behind those words could not be missed. Even if you had not seen the visuals of that run-out, the way Ian Smith described it was enough to make your hair stand.
It is this uncanny ability to provide life to immortal sporting moments that makes Smith a loved commentator across the cricketing world. Smith has also represented New Zealand at the international level in 63 Tests and 98 ODIs. The wicket-keeper batsman scored 1815 runs in the whites, while he scored 1055 runs in ODI cricket for the Black Caps.
Smith is now 63 years old but continues to passionately lend his voice for the sport he loves so much.
Source: The source of this content is our cricket news platform Crictracker.
SportsInfo offers cricket, soccer, kabaddi, tennis, badminton, racing, basketball and other sports news, articles, videos, live coverage & live scores, player rankings & team rankings. Also, offers minute details of any match along with live commentary.