Cricket, also known as the gentlemen's game, hasn't always been so gentlemanly on quite a few occasions with players losing control of their emotions & their work ethics on & off the field. Sometimes, fans have made such players' life more challenging by attacking them on social media as they expect the highest level of conduct from their heroes.
As regular as clockwork, every few years controversies explode over the sport of cricket. Cricket has seen its everything over the decades, from match-fixing to fights, from ball-tampering to confrontations, from Bodyline to Mankading, and everything in between.
Let's look at 10 such infamous cricketers who may or may not have a great cricketing career but if the controversy was their profession, they would be the Bill Gates or Mukesh Ambani of it, such has been the impact of them.
Most Controversial cricketers in history
10. Mohammad Amir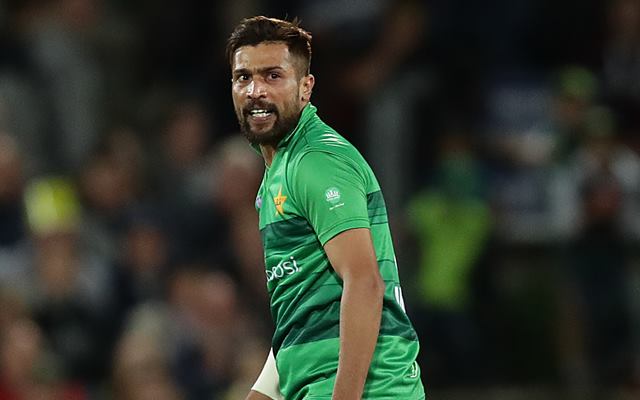 During Mohammad Amir's early days, the cricket pundits considered him the next Wasim Akram of world cricket as the 18-year-old burst onto the international cricket arena where the best of the best were finding it difficult to cope up with his inswinging pacy deliveries. The most promising career out of the list which has been destroyed by controversies has been saved for this last one.
During the infamous Lord's Test match between England and Pakistan in 2018, Mohammad Amir along with Mohammad Asif and Salman Butt were suspended by the ICC on allegations of what was later defined as spot-fixing. They were alleged to have carried out specific on-field actions, including bowling no-balls at predetermined times on the instance of a bookie. Eventually, ICC handed a 5-year ban to the 18-year-old prodigy.
After his ban period elapsed, he immediately started making an impact in domestic cricket and made a comeback in the national team in 2016. He was one of the key players in Pakistan's Champions Trophy title in 2017. Just a few months ago, he suddenly announced his retirement & further added, "I was always available for white-ball cricket but I have had shabby treatment from the team management who have mentally tortured me, and that's unacceptable." On one hand, PCB chief Wasim Khan says that he respects Amir's decision & on the other hand, Pakistan bowling coach Waqar Younis accused Amir of "ditching Pakistan" while continuing to play league cricket to earn money.
9. Harbhajan Singh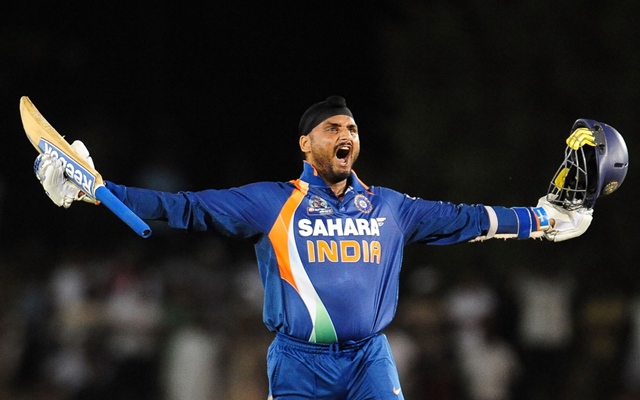 One of the best off-spinners to have ever played the game, Harbhajan Singh, and controversies are like sugar & tea, truly made for each other. From physical abuse to violence, the Turbanator has done it all. He has been part of famous victories as well as controversies. Since all can't be covered, let's talk about the shocking ones.
The 2008 Border Gavaskar series is infamous for its abysmal umpiring & Harbhajan Singh. He racially abused Symonds when he allegedly called the all-rounder "monkey". He was banned for three Tests and charged 50 percent of his match fees. How can we not talk about the slap when we talk about Harbhajan Singh. It happened during the inaugural season of the IPL in 2008 post the match when he slapped his fellow Indian teammate S Sreesanth. He was not only fined his match fee for the game but he was suspended for the remainder of IPL. He was also banned for five ODIs and warned of a life ban by the BCCI if he repeated the offense.
A month ago, he posted a story on his Instagram handle, in which he paid respect to Bhindranwale on the anniversary of the infamous Operation Bluestar. He posted a story that had a picture of Khalistani terrorists. For those who aren't aware of this, after Operation Bluestar, then Prime Minister Indira Gandhi was shot dead by her Sikh Bodyguards, and this sparked riots in North India. Still fresh in the memories of many, Harbhajan was condemned & had to face the wrath of Indians on social media. He later apologized and removed the photo from his account.
8. Herschelle Gibbs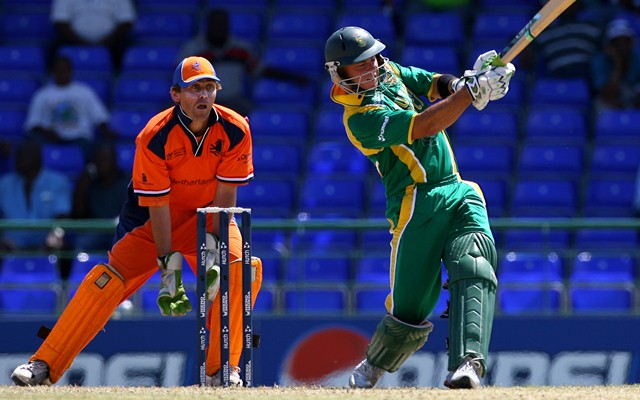 One of the best batsmen & fielders South African cricket has ever produced, Herschelle Gibbs was the architect of the highest run ODI chase in the history of cricket. As good & consistent he was with the bat and in the field, he was perhaps the most consistent Protea to be part of controversies which ruined some of his crucial days in cricket as well as his dream of becoming the best South African batsman ever.
In the year 2000, he was involved in the most infamous match-fixing scandal in cricket history. When Bookies and then-captain Hansie Cronje approached him to arrange a match, he took money if he could score less than 20 points. Despite scoring 74, he was suspended for six months and refused to return to India for the next six years for fear of being arrested by the authorities.
He was penalized by the CSA in 2001, along with several other colleagues, for smoking marijuana while on tour in the West Indies. Despite being a cape-colored player himself, Gibbs was accused of making racial remarks intended against Pakistani players and fans and earned a three-game suspension – one in each of the game's three formats. Later, he apologized and added that the remarks were for the ears only of his team-mates in his proximity, and were directed in general terms at that section of the crowd that had verbally abused Paul Harris.
7. Shahid Afridi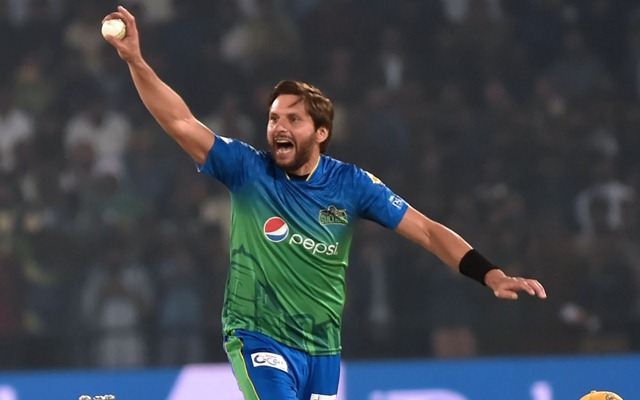 Unarguably the biggest entertainer & one of the biggest superstars Pakistan cricket has ever produced, Shahid Afridi was a man who has had a unique flair on & off the field. He is the only cricketer to have taken & withdrawn retirement more than once & is still trolled for this action. However, most fans remember Boom Boom Afridi as a pinch hitter & an enigmatic personality. With such an introduction, do you think that controversies wouldn't like Shahid Afridi?
He is known for the controversial answers he gives during interviews, press conferences & social media. He has openly admitted that he wouldn't allow his daughters to play cricket or any outdoor sport for that matter. When asked about the Pakistan Women's team, he replied, "Our women have magic in their hands; they are good cooks." He has also claimed that he had seen Sachin Tendulkar's legs trembling while facing Shoaib Akhtar, which infuriated fans especially Indians to another level.
But the best controversy, if we may say, was the ball-tampering incident where he bit the ball so that the seam gets damaged which in turn would aid Pakistan bowlers in reverse swinging the ball. In later public comments, Afridi admitted to tampering with the ball, apologized but added the practice was common among all teams. As a result, he was banned for 2 T20Is after being found guilty.
6. Andrew Symonds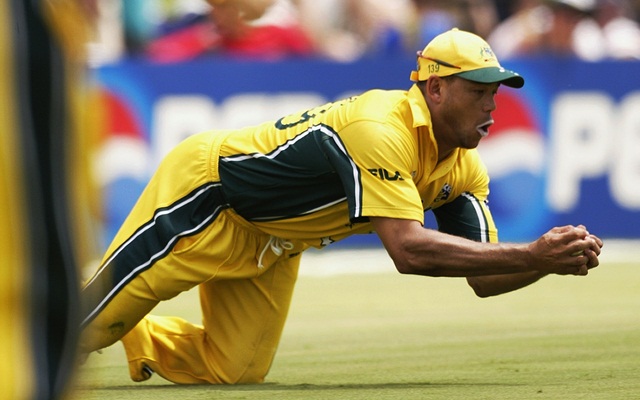 The original bad boy of the Australian Cricket Team, Andrew Symonds has been the undisputed controversy king in the history of Australian cricket. His extraordinary ability to clear the biggest boundaries with ease was perfectly complemented by his rather controversial record off the field.
Symonds was sent home by the squad in August 2008 after skipping a team meeting to go fishing, a stunt no one has ever imagined, let alone pulled off. He was advised to reconsider his desire to play and was left out of the India tour squad. A year later, he was sent home from England in the middle of the ICC Twenty 20 World Cup owing to an alcohol-related incident, in what turned out to be his final appearance for the baggy greens as his contract with Cricket Australia was terminated.
His biggest controversy was during the infamous interview with comedians Roy & HG, in which he called Brendon McCullum a "lump of sh*t" and obliquely professed his infatuation with Matthew Hayden's wife while drunk. CA eventually accused him of violating the code of conduct and declared him unfit for selection until he had fully recovered.
5. Marlon Samuels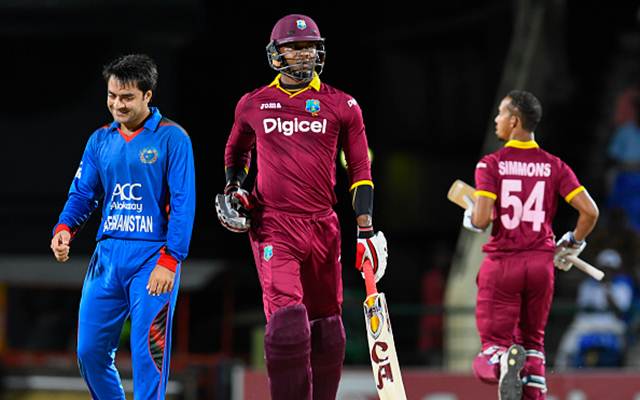 West Indies cricketers are a complete oxymoron, fiery & aggressive on the field whereas the sweetest, joyful & gentlemen off the field. However, Marlon Samuels, the man of the match in both T20 WC wins of the West Indies is slightly different from the herd. He has had his fair share of controversies, probably one of the most for a West Indian.
Samuels was first involved in a controversy when he was accused by the Indian Police of providing the bookies key match and pitch information. Samuels was suspended for two years by the ICC in 2008 after the Indian police released a transcript of his chat with a bookie. He's also been involved in a childish spat with Ben Stokes, with the two frequently observed making disparaging remarks about each other. Later, Samuels even called Stokes the b-word which wasn't taken quite well by cricket fans all over the world.
None of his scandals were as infamous as his on-field altercation with Shane Warne during the 2013 BBL season. Samuels was verbally and physically harassed by Warne while batting when Samuels tried to stop David Hussey from scoring another run by grabbing his shirt. Warne, enraged, threw the ball at Samuels, who replied by flinging his bat into the air & walking towards Warne. Samuels was then suspended for the remainder of the competition, in what is widely regarded as the worst moment in BBL history.
4. David Warner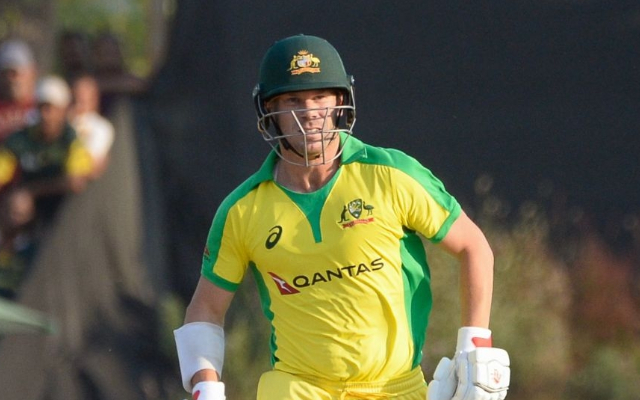 One of the best white ball players in the Australian setup & the most consistent batsman in IPL history, David Warner has had the same consistency in controversies as well. He never took a step back and was always ready to engage in a fight – be it within the ground with constant sledges or outside the ground.
Former players have frequently slammed Warner, with Martin Crowe even pushing for a red card and yellow card system for players like him. When he was pulled from the Australian Champions Trophy squad in 2013, his infamous bar altercation with Joe Root in England during the 2013 Champions Trophy, in which the Aussie hit the Englishman, is still vivid in fans' minds.
However, the sandpaper incident is one that will be extremely hard to eradicate from the minds of the fans, especially after knowing the fact that he was the architect of the plan. The then vice-captain along with captain Steve Smith & Cameron Bancroft were suspended by Cricket Australia for 12, 12, and 9 months respectively in what can be regarded as the darkest day in the history of Australian cricket.
3. S. Sreesanth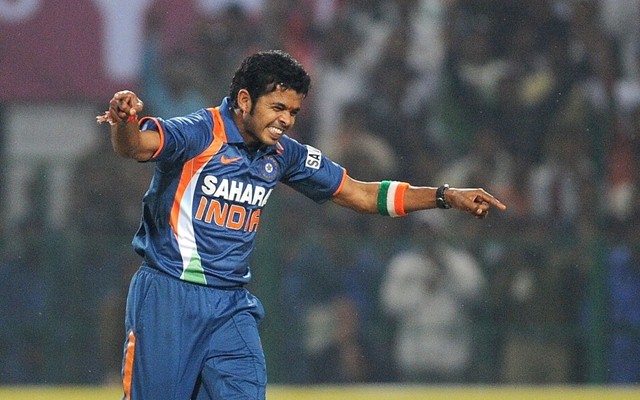 If controversy in Indian Cricket is Mathematics, then S Sreesanth is the Aryabhatta of it. Once India's leading fast bowler in both ODI and Test cricket, Sreesanth's exploits both off and on the field not only cost him a place in the international squad but also led to the demise of his cricketing career. Some experts still say that Sreesanth could've been the perfect successor for Javagal Srinath.
Famously infamous for his over the top aggression, Sreesanth was first involved in controversy during India's 2006 tour of South Africa, when he was fined by the ICC for throwing his bat in the air after hitting Andre Nel for a six and cupping his hands after taking Hashim Amla's wicket. In 2007, he was penalized half of his match money for deliberately shoulder-barging Michael Vaughan during a Test match.
Who can forget the controversy where Harbhajan Singh slapped Sreesanth post an IPL match. However, the next controversy completely put a full stop to his cricketing career. Sreesanth along with two other Rajasthan Royals players, Ankeet Chavan and Ajit Chandila was arrested by Delhi police on suspicion of fixing IPL matches. Sreesanth, along with teammate Ankeet Chavan, was banned for life by the BCCI in the worst match-fixing scandal in Indian cricket history since 2000.
2. Shane Warne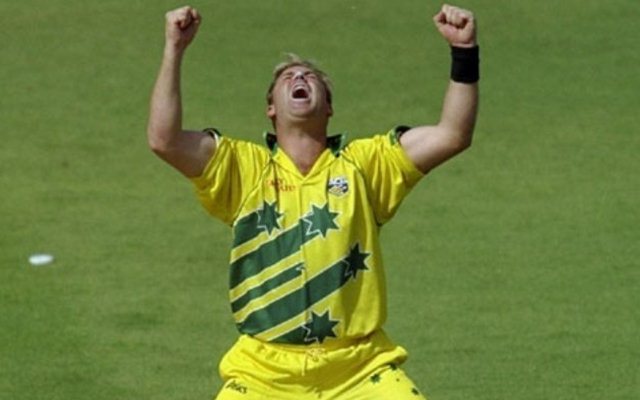 Undoubtedly the best leg spinner of all time & one of the only 2 players to take more than 1000 international wickets, Shane Warne was an absolute legend of the game. With his never-say-die attitude & aggression despite being a spinner, he was loved around the world. However, this didn't stop him from having too much fun off the field which kept him in controversy throughout his career.
Cricket Australia punished Warne and partner Mark Waugh in 1995 for accepting money from bookies in return for crucial pitch and weather conditions during a match. In 1999, Warne openly declared his disdain for Arjuna Ranatunga (then Sri Lankan Captain) and the International Cricket Council (ICC) handed him a two-match suspension just before the World Cup.
Warne's career, on the other hand, reached a new low in 2003. Warne tested positive for Moduretic, a banned substance, just before the start of the 2003 World Cup. The team's administration promptly took him home, and he was eventually barred from playing cricket for a year. After verbally and physically assaulting Marlon Samuels during a league match in 2013, Warne was suspended for the full season of the Big Bash League (BBL). Later, he claimed that Samuels had started the fight by holding the shirt of David Hussey, Warne's teammate in an attempt to stop him from taking an extra run.
1. Shoaib Akhtar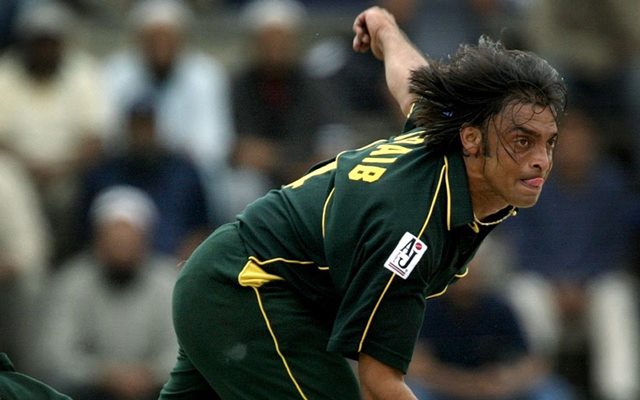 Undoubtedly the fastest bowler to have ever played the game, Shoaib Akhtar was one of a kind. He clocked speeds greater than 150 km/h consistently through a large part of his career, which is still a dream for most fast bowlers. His ferocious pace supplemented by his aggression & skill have troubled the best batsmen in the world. However, his early success was quickly followed by a long period of controversy, which forced him to leave the team for an extended period of time.
In 2003, during the Triangular Series in Sri Lanka, Akhtar was accused of ball tampering and was later banned. Akhtar was eventually sent home on the 2005 tour of Australia for indiscipline and was out of the team for the better part of the year after receiving a three-match ban – one Test and two ODIs – for allegedly insulting Paul Adams.
In 2006, Pakistan cricket was rocked by a massive drug controversy, and Akhtar was the main suspect, along with Mohammad Asif, who were both found guilty of taking performance-enhancing substances. Akhtar was sentenced to a two-year ban, but on appeal, he was found not guilty. He was also banned for five matches after being accused of striking teammate Asif with a bat during the 2007 T20I World Cup. After breaking the Code of Conduct in 2008, Akhtar once again faced a suspension of 5 years but was acquitted just a year later.
Source: The source of this content is our cricket news platform Crictracker.
SportsInfo offers cricket, soccer, kabaddi, tennis, badminton, racing, basketball and other sports news, articles, videos, live coverage & live scores, player rankings & team rankings. Also, offers minute details of any match along with live commentary.