Fielding has now become an important aspect in modern day's game. Gone are the times when this skill was highly disregarded in a players proposition and along with being inferiority of a particular team. With the infusion of the terms like fitness and athleticism into the regimes of modern-day cricketers, the skill has been now undergoing through a tremendous evolution.
While the art of this skill has been enlarging, some of its pioneers or its torchbearers have routinely exhibited their prowess in the world's biggest cricketing carnival (IPL). Over the years since IPL's inception, the skill has become an important hallmark which does exponentially elevates your runs tally if being performed well. That's why "A run saved is a run scored" has become the new norm in cricket.
Because of the IPL only being tad lowly to international cricket, the tournament has become a nonpareil in terms of fielding standards. So hence let's check out the top fielders from IPL's exuberant history.
Ranking top 10 fielders in IPL history
10. David Warner
There are very few fielders in world cricket who are as electric as David Warner. Hardly you will see him give up a chase towards a running ball when getting rushed into a boundary rope. For this pocket-sized dynamo, fielding has always been a vigorous activity and that's the reason why we always hear his name time and again.
As a fielder, he has a versatile profile. Not only he can field in slips but is also a vibrant inner-circle fielder. In terms of guarding the boundary fences, Warner has been a reliable commodity and can flawlessly field on any side of the park. For an SRH fan, bowled Bhuvi or Rashid Khan and caught Warner has always been an event of joy in their scorecard.
In his fruitful IPL career, Warner has taken a total of 66 catches. And in terms of his best catches, it was in 2015 IPL wherein against RCB, Warner had plucked a one-handed catch by being completely airborne, flying from covers to take a diving catch.
9. Virat Kohli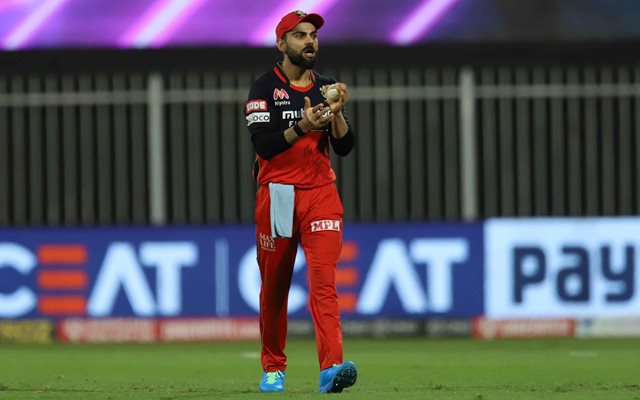 Every year we have seen players from RCB dropping regulation catches and every year we have seen skipper Virat Kohli and his deputy De Villiers taking some thrilling catches. The buttery hands of other players have hardly affected skipper Kohli's performances in the field and that's the reason why we have him in this list.
Being a skipper often we have initially found Virat standing at covers or at mid-off for assembling its troops and bowlers. In terms of being a boundary rider, the RCB fans have always seen the duo of Kohli and ABD guarding the long-off and long-on boundary in partnership. Further, there has been a realm of dismissals from RCB's fielding card which have proficiently exhibited bowled Chahal and caught Kohli.
All in all, RCB's skipper has taken a total of 77 catches for his team. And when it comes to picking the best then arguably it was against KKR in IPL 2018 where Viart took a superman's catch by standing on the long-on area.
8. David Miller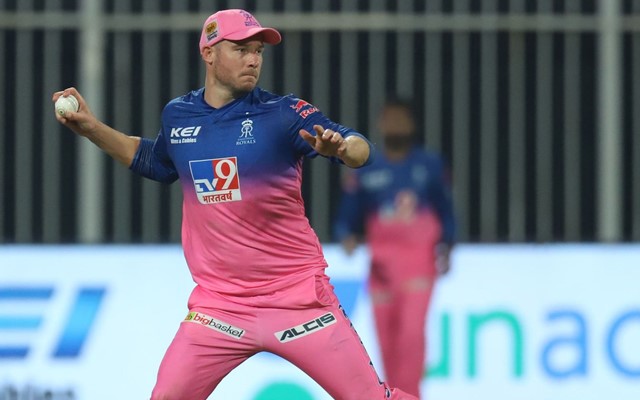 Although David Miller isn't an opulent proposition to play for a particular IPL team, but when it comes to his fielding skills, the South African cricketer truly carries the genes of his nation. Just like David Warner, he can flexibly field anywhere inside the park.
Over the years while representing KXIP, Miller has been a 'Batsman Killer' in the field. He is arguably one of the best in business when it comes to out-fielding. His innate ability to take diving catches has always been a key feature of his action-packed fielding. In addition to that, he can also swiftly save plenty of boundaries all because of his robust anticipation technique.
Overall, Miller has taken a total of 49 catches in his IPL career. Another trait where he becomes highly elusive is his simplicity to grab sky-high catches. Hence he is that all-round package which every skipper desires to have in its fielding personnel.
7. Dwayne Bravo
Although as a CSK fan, one might argue his positioning in this list but the fact is he is still one of the best fitting ones to secure your boundary zone. Despite being 37, his fielding is still as exuberant as his dance moves and will once again behave a vital cog for CSK in the upcoming IPL edition.
Bravo, in particular, can also be classified as one particular fielder who is well regarded for taking some astonishing caught and bowled dismissals of his own bowling. Apart from this elusive skill, the CSK fans are fully cognizant about his robust diving skills and some dazzling saves at the boundary line. All in all, Bravo is a lively package who can immaculately save some strenuous runs at the field.
Overall, Bravo's devotion in the field has allowed him to fetch a total of 75 catches in his eventful IPL career. His best catch in the IPL by far had come in the IPL 2015 when he pulled off an absolute ripper on the boundary ropes eventually dismissing Shane Watson. That grab by Dwayne was also declared as the catch of the season in 2015.
6. Hardik Pandya
By coming into the limelight as a flamboyant batsman in 2015, Hardik in his stubby IPL career has become a sturdy force in terms of his fielding. With his athletic body, he can pretty much field anywhere inside the park. Regardless of his catching, he's also canny when it comes directly hitting the stumps.
Just like his big brother Kieron Pollard, the junior Pandya is Mumbai Indians' steadfast boundary rider. Whether it's about fielding at the business ends (long-on, long-off etc) or about standing at a position where one has to cover a lot of ground, Hardik's fielding gets equally effective. His sprinting ability is one his key hallmarks and that's the reason why we routinely see Hardik pulling off some of the laborious saves.
Overall in his zestful career, Hardik has taken a total of 49 catches. His best catch in the IPL had immaculately came against Delhi Daredevils in the 2018 IPL edition where he had completely stunned everyone including the batsman, Glenn Maxwell, by taking off a blinder while flying.
5. Faf Du Plessis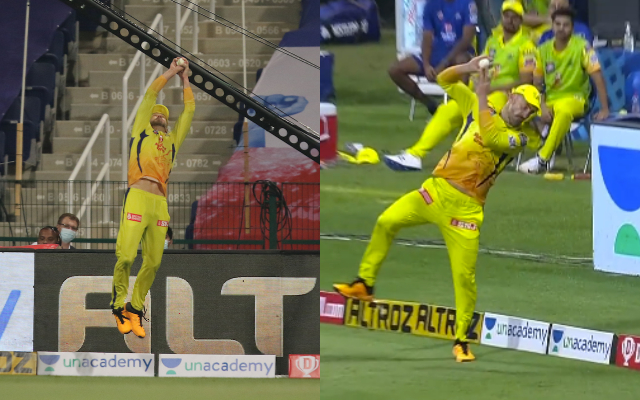 There's absolutely a no brainer on why Faf is so highly ranked in this list. The man was seen to be the best fielder thought out the 2020 edition of IPL and has been CSK's most reliable man onto the field. His razor-sharp fielding along with those event-filled inching catches at the boundary ropes are always an invaluable proposition to have especially at the bigger venues.
In terms of his presence inside the park, Faf can flawlessly stand anywhere. Right from being a slip fielder to guarding the long-on boundary, the South African is a galvanizing entity to hound the ball with. Another area where Faf can viably be a safe pair of hands is when someone very powerfully is hitting the ball.
Du Plessis, in his IPL career, has taken a total of 54 catches. In terms of his best catch in the IPL, there's a plethora to choose from but his recent catch of David Warner in IPL 2020 was utterly a special one to view at.
4. Ravindra Jadeja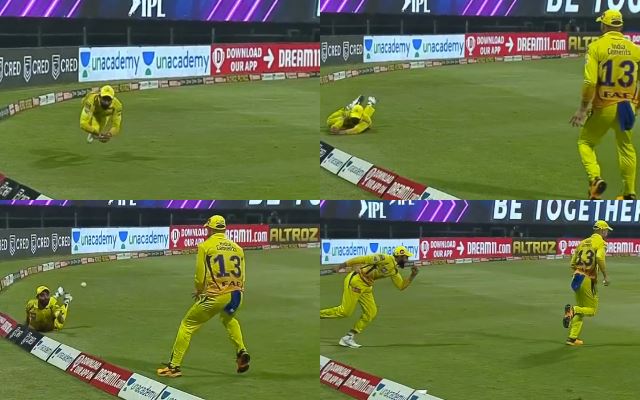 One of the most electrifying fielders not just in IPL but also in international cricket, Ravindra Jadeja's fielding can surely be emulated into the coaching books of fielding manuals. Undeniably, he is one of the most astute razor-sharp fielders, who can seamlessly shatter the stumps from any direction.
His ability to efficiently cover the ground refrains the batsman from getting twos and that's the reason why he is mainly seen guarding the mid-wicket region. His versatility profusely allows him to field anywhere in the park which is why skipper MSD exponentially uses him as a gun fielder.
Jadeja, in his inspiriting career, has taken a total of 68 catches. Regardless of his magical acts in the field from over the years, his recent catch in the IPL 2020 which did involve his senior Faf Du Plessis for a competition was a brilliant one that got caught on the display against KKR.
3. Suresh Raina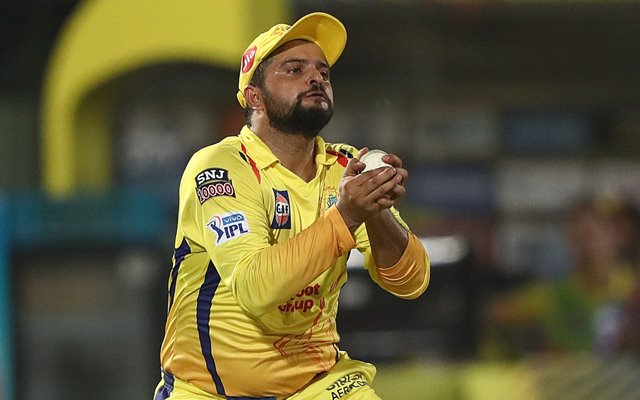 Along with being a 5000 run bank in the IPL, Raina can also be termed as the safest pair of hands in the CSK contingent. Wherever he stands inside the park he becomes a whizz-kid whose constantly looking to get the feel of the ball in his hands. That's the reason why we regularly see him taking a shy at the stumps.
Raina's fielding is a multitude of everything. His reflexes will not only make you save some of the exquisite strokes played by a batsman inside the 30-yard circle but also some splendid grabs being taken at the slips. As an outfielder, time and again the CSK fans have rejoiced the statement of being bowled Bravo and caught Raina in their team's fielding card.
Raina in his elongated IPL career has taken more than a hundred catches (101) making him completely apt in this ball catching activity. In terms of picking his best catch then there's a realm which needs to be supervised. But his one-handed grab in the IPL 2016 against KKR while standing at the slips where he had to be as flexible as a spring to catch the flying ball is surely one of the best takes exhibited by him. The grab was also declared as the catch of the season.
2. Kieron Pollard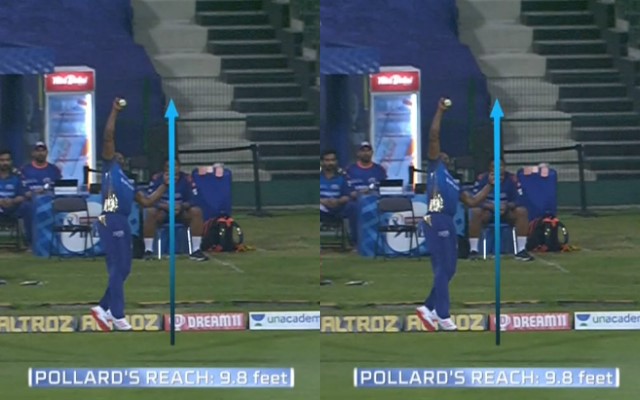 Apart from being completely effortless when it comes to clearing the fence in the long-on and long-off region, Kieron Pollard is a 10-feat tall wall guarding that area. Possibly as one of the safest pairs operating in world cricket at present, the man from the Caribbean can pluck catches out of nowhere.
Being MI's most reliable man for over the years, Pollard can often be found grabbing some unbelievable takes inside the ring, whether than being at mid-off or standing as a point fielder. His long reached twangs in front of the boundary ropes are a tale in itself for the MI fans. If Mumbai Indians are termed as one of the best teams in terms of defending a total then the acts of bowled Malinga or Bumrah and caught Pollard is one of the propelling reasons.
Overall, this fibrous fielder has taken a total of 90 catches in his IPL career. Now regardless of some utterly astonishing plucks performed in front of the boundary ropes, Pollard's best magic was well witnessed when he wholeheartedly pulled off a ripper against RR in IPL 2014. The catch was also awarded as the season's best take.
1. AB de Villiers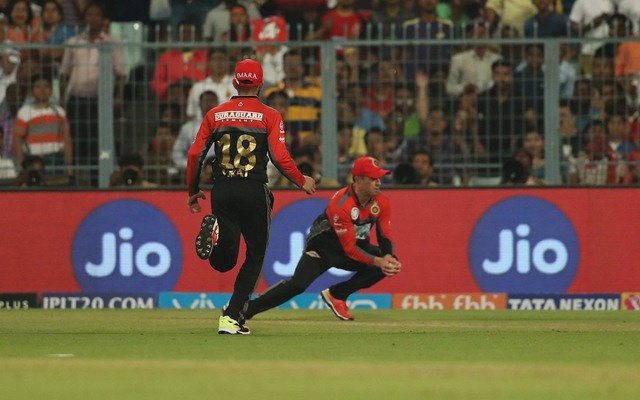 Often being termed as a 'Superman' there's rarely anything left which ABD cannot perform onto the field. Whether it's about donning the gloves or procuring some unpalatable grabs as a slip fielder, De Villiers is a bona fide master when it comes to fielding.
His adaptability to take field anywhere allows him to become a gun fielder who can take a shy at the stumps from anywhere. His bullseye throw is the most salient feature of his fielding which has attained some of the most irrational run-outs. For RCB fans, it's always an added delight to watch the duo of Kohli and ABD guarding the business ends together. All in all, one can unarguably call him as one of the most veritable fielders currently playing the game.
Overall just like his rank in this list, De Villiers is also on the top for taking the most number of catches (103) in the IPL. And in terms of his best catch then there's a no brainer when he had caught Alex Hales in the IPL 2018. Call it ABD becoming a Superman or Spiderman, the catch is arguably the greatest in IPL's history.
Source: The source of this content is our cricket news platform Crictracker.
SportsInfo offers cricket, soccer, kabaddi, tennis, badminton, racing, basketball and other sports news, articles, videos, live coverage & live scores, player rankings & team rankings. Also, offers minute details of any match along with live commentary.