The amount of T20Is which were scheduled in 2020 whose depiction was entirely based on the two upcoming T20 World Cups looked absolutely freakish and deluging. But thanks to the pandemic rather than making the format mockery the rescheduling did add an adequate amount of ODI cricket into it. Despite T20 cricket being the most extravagant format, there's always a saturation point which makes it monotonous to watch.
Watching ODI cricket at such times then becomes a delight whose arrangement not only has thrill but also has the right amount of prudence which carries orthodox cricket. All in all, it is the right kind of a bouquet that can vaguely exhibit the traits of both the longest and the shortest formats.
In terms of ODIs in 2020, we had the legendary Mahendra Singh Dhoni's retirement. We saw India's middle order (Shreyas Iyer and KL Rahul to be precise) outscoring its top order against New Zealand in ODIs. We saw the Australians beat England in England. And on the whole, it was also a year where the batsmen from around the world had sparkling run with their blade.
Here we rank the top 10 ODI batsmen in 2020:
10. Ross Taylor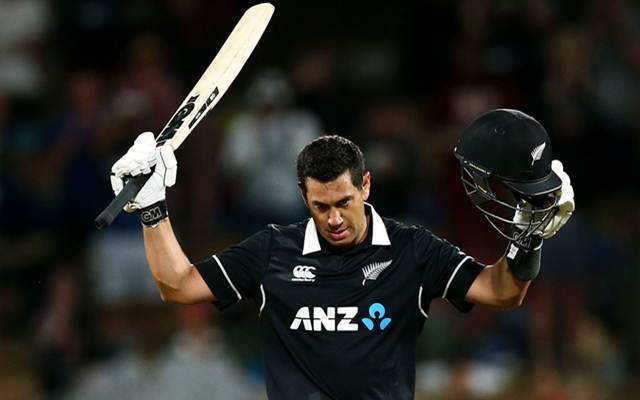 Our list ends with the New Zealand's veteran batsman, who has once again continued his vintage show for the Black Caps. Regardless of just playing four ODI matches in 2020, Ross Taylor played some unravellings knocks for NZ especially when it comes to their flawless series win against India.
The scars of not taking his team home in the third T20I against India were completely effaced when NZ's senior man invigorated an unbeaten match-winning hundred (109) while chasing a monumental total of 347. His unbeaten run got forwarded in the second game when he scored quality a 74-ball 73 run knock.
His two definitive innings not only made NZ win the series but also made him obtain the Player of the series medal. Overall Taylor's run tally showed a total of 198 runs including an average of 99.
9. Tamim Iqbal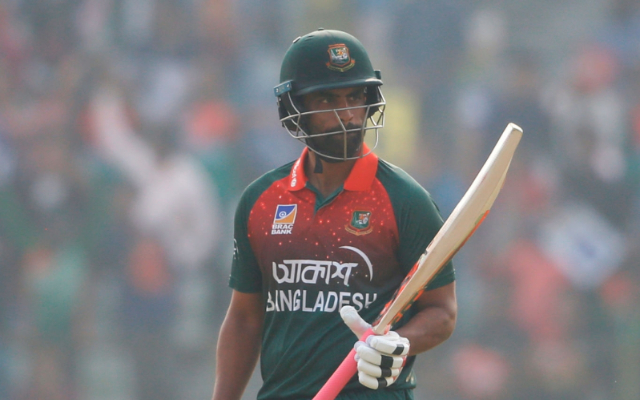 Despite Bangladesh playing their only ODI series in 2020 against Zimbabwe, the veteran left-hander made sure that he exhibited his utter best in that series. Along with amassing tons of runs with his opening partner Liton Das, Tamim made sure he was in the ranks for most runs in that series.
Although he got out cheaply for a score of 24 runs in the first ODI, Tamim announced himself by scoring flashing innings of 158 in the second ODI. His fertile hundred turned to be a significant contributor which helped Bangladesh in terms of posting a total of 322.
His splendid form again took its course this time in a rain-affected game when scored an unbeaten knock of 128 which again helped Bangladesh post a similar score of 322 in 43 overs' span. His overall run tally made him proclaim 310 runs in the series.
8. Shai Hope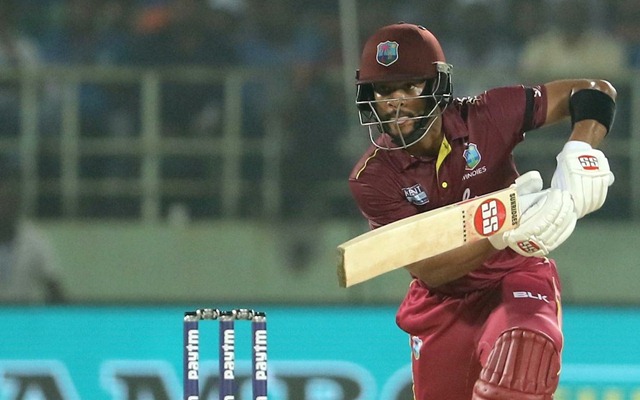 Shai Hope, who is often referred to as the epitome of the West Indies ODI batting line-up, once again came out as their top performer. From his six ODI matches in 2020 Hope has amassed 282 runs with an average of 47.
Despite having a prolific series against India in December 2019 Hope had a dreadful ODI series against Ireland earlier. From his three outings in that series, Hope didn't even cross the 50-run mark. Regardless of his insubstantial runs tally, West Indies had a series win against Ireland.
Later on, during the tour of Sri Lanka where the West Indies were completely clean-swept, Hope made a majestic comeback. He launched himself by scoring a profound hundred which ensured the West Indies a first innings score of 289 in the first ODI. The following two ODIs again showed Hope's consistency where he played two crucial knocks (51, 72) for his team.
7. Sam Billings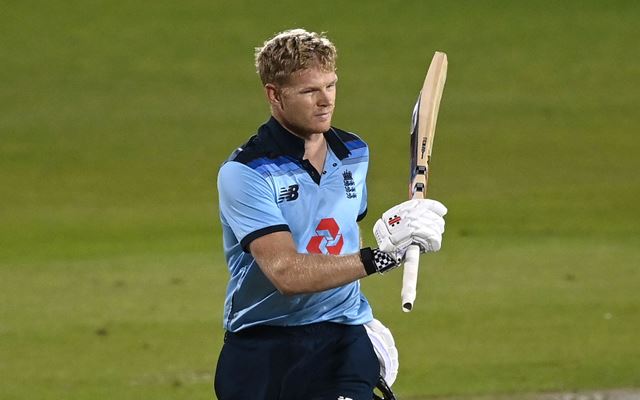 Sam Billings has been England's biggest bench warmer ever since their transition back in 2015. But this time with some openings in the middle-order Billings showed an exponential return as out of the six innings he produced 315 runs with an untarnished average of 78.75.
In his first series outing against Ireland, Billings played two back to back unbeaten knocks (67*, 46*) ferrying England to a series win. Not only the knocks were series securing wins but it also exhibited Billing's temperament to finish games.
His best was later saved for the Australians when he scored a sensible hundred (118) in the first ODI. All in all, Billings had a fruitful year when it comes to utilizing the available openings.
6. Glenn Maxwell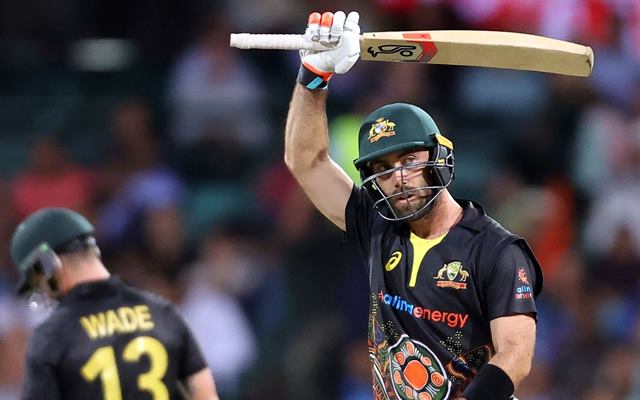 Glenn Maxwell's 2020 in ODIs has been a formidable occurrence. The all-rounder has not only scored runs but has been persistently producing fireworks in Australia's middle-order batting. Overall when it comes to his six outings in 2020, Maxwell has aggregated 353 runs which include a mammoth average of 70.60.
Maxwell's greatest innings of 2020 took shape when he scored a match-winning hundred (90 balls 108) in a decider against England. His brilliance in that match also earned him the Player of the series medal. Not only he launched a counter-attack when Australia's score was 73-5 but also added most of the finishing touches in Australia's triumph.
Later on against India, Maxwell's remarkable form got impassioned when he played three expounding knocks (45, 63*, 59) taking Australia to a glittering series win. In his dazzling year, Maxwell's overall strike rate was 145.26.
5. Jonny Bairstow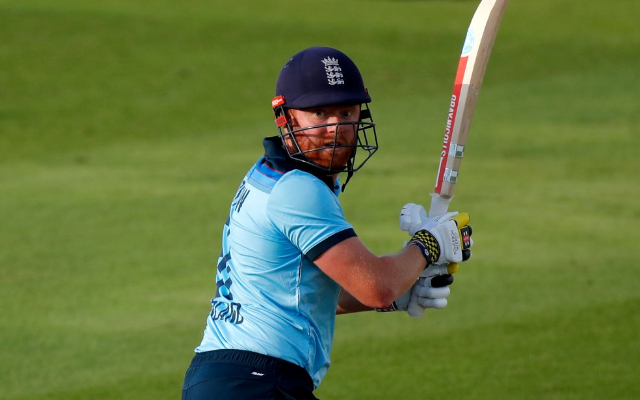 Although his fans did miss his presence from the Test team Jonny Bairstow once again turned out to be one of the consistent run-scorers in the white-ball format. Overall from his nine outings for England Bairstow has accumulated 346 runs at an average of 43.25.
Bairstow in his first tour of 2020 in South Africa had a quiet outing from his two innings. However later against Ireland Bairstow did score runs when he scored a match-winning 82 while chasing an inferior total of 213. But it was the Australia series that gave a huge boost to his run tally.
Bairstow started his ODI series by scoring a fighting knock (107-ball 84) against a full-fledged Aussie attack (Starc, Hazlewood, Cummins) while chasing a par total of 294. His breakthrough hundred came in the series decider which helped England post a contesting total of 302. At the moment he continues to feature in the top 10 rankings (10).
4. Steve Smith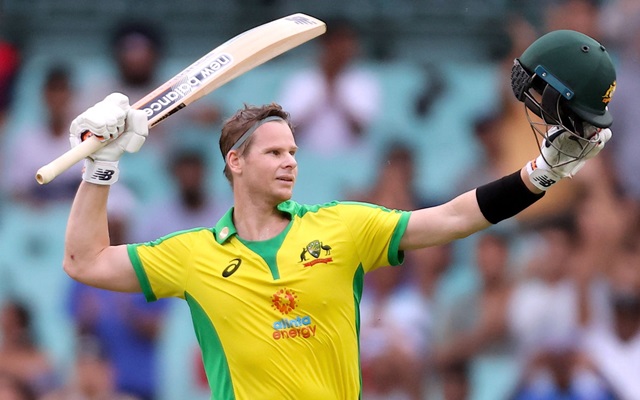 If there's one player in ODIs who has completely dazzled everyone from his alarming form then it has to be Steve Smith. His dazzling run in ODIs made him become the second-highest run-scorer in the ODIs (568 runs in 9 matches.)
His joint back-to-back tons against India at the SCG was the biggest differentiator between the two teams making him emerge as the Player of the series. However, when it came to touring South Africa, Smith had a decent outing where he only scored a single fifty (76) from his three innings.
His tour of India which was nevertheless the foundation for his dazzling run in 2020 made him stock up his run tally with the scores of 98 and 131 in the second and the third ODI of the series. Considering his red hot form in ODIs one might eventually see him soon in the top 10 rankings.
3. Virat Kohli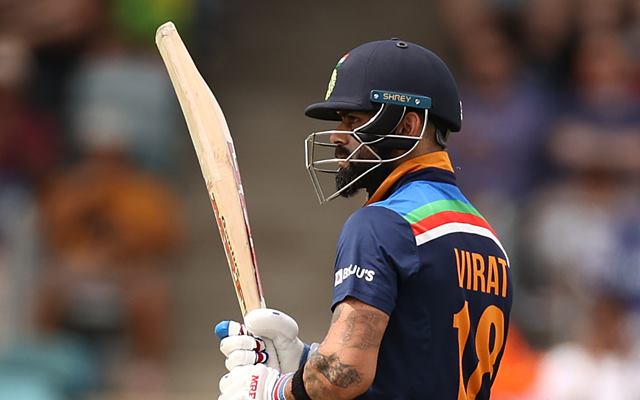 India's poor run in the ODIs (6 losses out of nine games) and Virat Kohli's year-end tally without a hundred is a straightforward relationship which itself indicates why he has been the biggest match-winner for India. Regardless of not being able to attain three-digit scores, Virat was still India's second-highest run-getter in ODIs.
Virat played a prominent role when India clinched their only series win against Australia earlier by playing two crucial innings of 78 and 89. His decent tour of New Zealand made him fetch a single fifty (51) from his three outings. His consistency became viable in the Australia tour when he registered scores of 21, 89 & 63 from his three innings.
All in all, from his nine outings Virat Kohli amassed 431 runs with an average of 47.89 and a strike rate of 92.29. It was undeniably a moderate year by his standards but when it comes to ODI rankings he is still the no.1 ranked batsman.
2. KL Rahul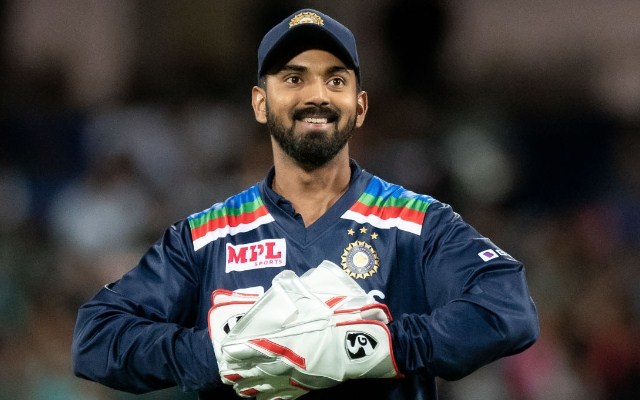 If one had to define KL Rahul's 2020 in a nutshell then one can perhaps call him a mainstay of India in limited-overs cricket. Rahul in his nine ODIs was India's highest run-getter amassing 443 runs at an average of 55.37. By donning the keeper's role routinely it looks like Rahul has now established his constancy in the playing XI.
Rahul's splendid run first took its course when he played a game-changing knock (80 off 52 balls) against Australia. The knock was a flawless affair as it didn't even justify his flung at no.5 position. Continuing his solidarity at no.5 he was India's second-highest run-getter in ODIs against New Zealand amassing 204 runs from three innings.
After grabbing the Orange Cap in the IPL, Rahul continued his vibrant form when he scored a brilliant 66-ball 76 in the second ODI against Aussies. His versatility and adaptability to bat at any number is an added aid for this Indian team who is still continuing with his lower-middle order woes.
1. Aaron Finch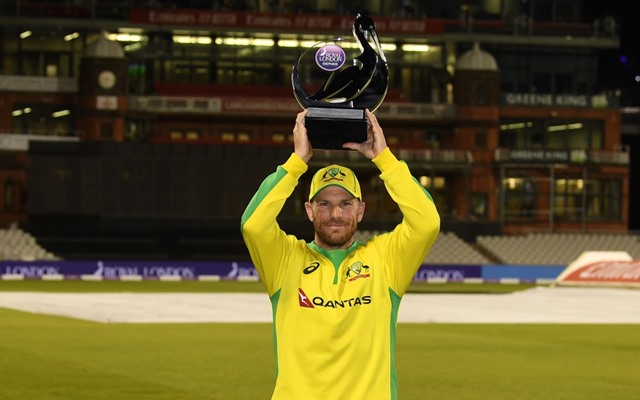 It was yet another year where we saw the Australian captain amass runs all around the world. Not only was he the highest run-getter in this format but also had a compatible score of double figures in each of his outings. Overall in his 13 matches, Finch has an aggregate score of 673 runs and his average stands at 56.08
His year started with a bang when he scored his first ton (110*) of 2020 against India at the Wankhede Stadium, Mumbai. The duo of him and David Warner had a colossal 1st wicket partnership of 258 giving visitors a commendable win of 10 wickets.
Later on, the Australian skipper again repeated his heroics when he scored his overall second ton (114) of the year against the visiting Indians which eventually was the tone-setter for the Australians to amass a series win. Because of his impressive run in 2020 Finch continues to maintain his position (5) in the top 10 rankings.
Source: The source of this content is our cricket news platform Crictracker.
SportsInfo offers cricket, soccer, kabaddi, tennis, badminton, racing, basketball and other sports news, articles, videos, live coverage & live scores, player rankings & team rankings. Also, offers minute details of any match along with live commentary.