The Indian cricket circuit is one of the most popular ones in the world. With the sport growing exponentially day by day, it is quite difficult to get into the national side. Adding on, the IPL adds as a catalyst for the sport to grow worldwide.
With many superstars dominating the world, Team India became a powerhouse. The likes of Virat Kohli, MS Dhoni, Ravindra Jadeja, and Rohit Sharma became household names soon after their success. They dominated the domestic as well as the international circuit. But, not everyone is lucky in the Indian cricket circuit.
Yes, multiple superstars dominated the domestic circuit but failed at the international stage. They were star performers for their state, but unfortunately, failed at the big stage. In some cases, the cricketer was so unlucky that the place was already filled in by some all-time great.
Well, let us have a look at the unluckiest Indian cricketers:
10. Irfan Pathan
Irfan Pathan was considered as the next Kapil Dev. He could bowl lethal swinging deliveries and could trouble any batsman at his peak. Pathan, however, failed to solidify himself in the team. This is mainly because of the constant changes in the playing style of different captains.
During his career, there was a shift in captaincy. The reins were transferred from Dravid to Dhoni. Initially, Dhoni used Pathan as a genuine all-rounder, but since 2012, he failed to make it to the squad. Adding on, a dip in form made it even more difficult for the all-rounder to be consistent.
Pathan has played 29 Test matches so far. With a decent average of 31.57 for an allrounder, he should have played more Test matches. Adding on, he has even picked 100 Test wickets for the national side. Irfan had much more ability than warming the benches during the latter half of his career.
9. Ambati Rayudu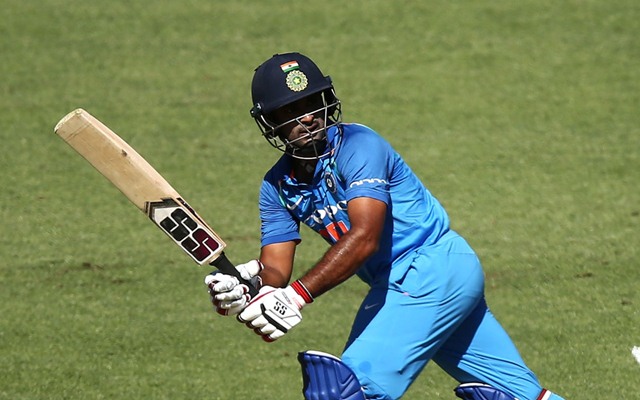 "Next big thing in Indian cricket". This is what the pundits said after a 16-year-old Ambati Rayudu smashed the ball fluently in 2001. Within three years, he was named the captain of the Indian Under 19 team that reached the semi-finals in 2004. He was made for the grandest stage.
Rayudu then joined the Mumbai Indians and was an important member of the squad. While he played the role of an anchor in the lineup, he joined Chennai Super Kings during the 2018 auction. Even now, he has been having a terrific time with the franchise.
Rayudu was so talented that he made it to the national side. He went on to play 55 ODIs for the national side. Although he had a decent strike rate, he averaged 47.06 in the format. With 1694 runs under his belt, he had more to offer. When Rayudu was not selected for the 2019 World Cup, he announced his retirement. But, afterwards, he came out of it.
8. Manoj Tiwary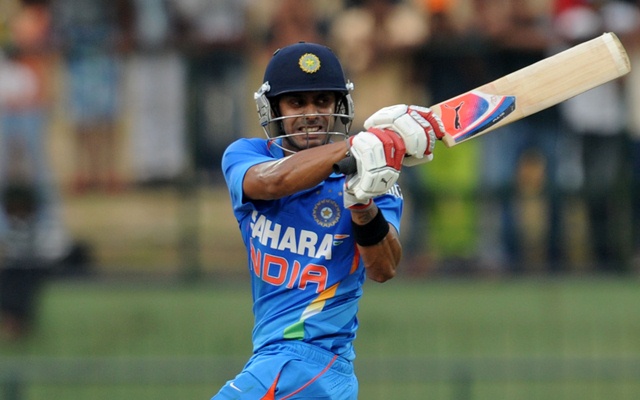 Manoj Tiwary will go down as one of the unluckiest cricketers in the circuit. During the 2006-2007 Ranji season, he scored 796 runs at an average of 99.5. Later on, when he was about to debut in 2008, he was jetlagged. He could not handle a steaming Bret Lee at Brisbane.
Later on, in 2011, he made it to the national side, after Rohit Sharma was injured. Tiwary played decently. And later on, he made his maiden ODI century against West Indies in Chennai. But, talk about luck, Tiwary was benched after that series.
His success in the domestic tournaments enabled him to make it to the national team for the 2012 ICC World T20 squad. This time, injuries haunted him as he missed out on two seasons. Currently, Tiwary is into politics and there is certainly no way that he will make a return at the age of 35.
7. Robin Uthappa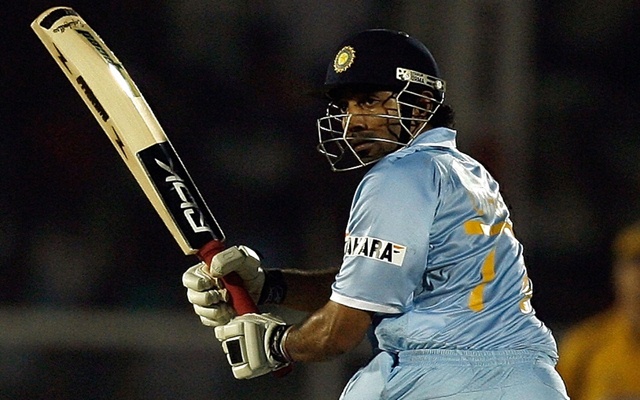 Robin Uthappa was a regular member of the squad which was captained by Rahul Dravid. He was a consistent batsman during the 2005 and 2006 Challenger Series for India B. Robin on his debut scored 86 runs at Indore and later on, was picked for the 2007 World Cup.
Later on, he was a part of the inaugural T20 World Cup-winning side. He was also picked for the CB series in 2008 which India won. But, his form dipped after the Asia Cup in 2008. Adding on, the emergence of Suresh Raina and Virat Kohli made it difficult for Robin to make it to the side.
But in the 2014 season of the IPL, he won the Orange Cap after scoring 660 runs in the tournament. Soon after, his form again dipped and it was almost impossible for him to make it to the national side. Robin, whenever he was on the verge of cementing his place in the national side, lost his touch.
6. S Badrinath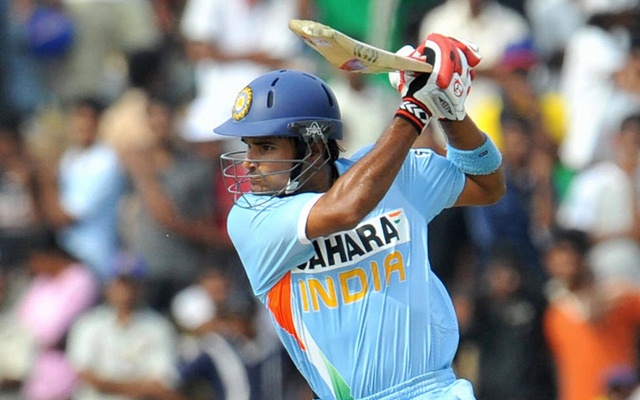 Most of the IPL fans would remember Badrinath being the saviour for the Chennai Super Kings during the initial seasons of the IPL. Badrinath caught the attention of the selectors in 2007 when he scored a plethora of runs against Zimbabwe and Kenya. Later on, he was selected for the national side against Australia.
But, unfortunately, he was unable to get a game. During that year, he made 659 runs at an average of 65.90 in the domestic season. Later on, he made his debut when India toured Sri Lanka in 2008. He along with Dhoni ensured that India went over the line.
During his knock, he negotiated the likes of Murali and Mendis to perfection. But, after that series, he was dropped. Even though he was picked to play against Australia in 2008, he was unable to make it to the playing eleven. To be honest, it is never easy to make it to the side when Rahul Dravid, VVS Laxman, and MS Dhoni formed the middle order of the lineup.
5. Sheldon Jackson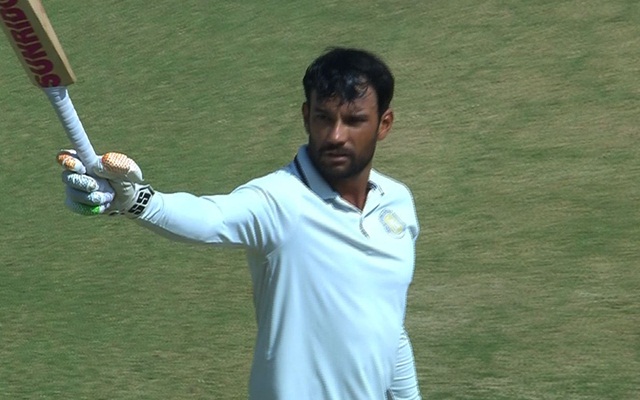 Sheldon Jackson has been in the domestic cricket circuit for years. During the 2012 and 2013 Ranji Trophy seasons, he smashed four half-centuries and three centuries for his home side. He was picked up by the Kolkata Knight Riders during the 2009 auction.
But, till now, he has been able to play only four games in the Indian Premier League. However, Jackson made it to India A team for a series against West Indies A side in 2013. After a couple of years, he played a vital role for Saurashtra in 2015 and 2016.
Apart from being a rare talent with the bat, Jackson is a fitness freak. He has posted multiple pictures on Instagram related to fitness. Talking about luck, this fitness enthusiast was unlucky to miss out on the Sri Lankan tour which is being captained by Shikhar Dhawan and coached by Rahul Dravid.
4. Abhinav Mukund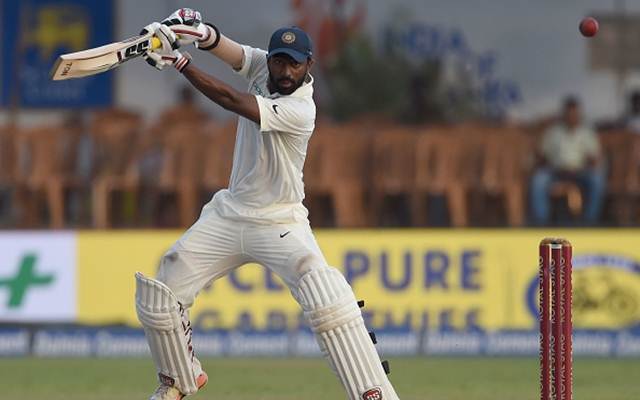 Abhinav Mukund is another batsman who is a legend in the domestic circuit but failed to make it big at the international level. He made the headlines when he shared an opening partnership of 400 runs with Murali Vijay. Mukund was a part of the U19 squad in 2008.
Although Mukund had a poor outing in 2008, he went on to score a triple hundred in Ranji cricket later on. He displayed immense mental strength and batting ability. His performance was so solid that he was picked for the national side that toured the West Indies.
The last time Mukund played an international game for India was in 2017 against Sri Lanka. But, even though there is some instability at the opener's slot, his chances to make it to the side are slim. Adding on, he is now 31 years old, which makes it even more difficult for him.
3.
Murali Kartik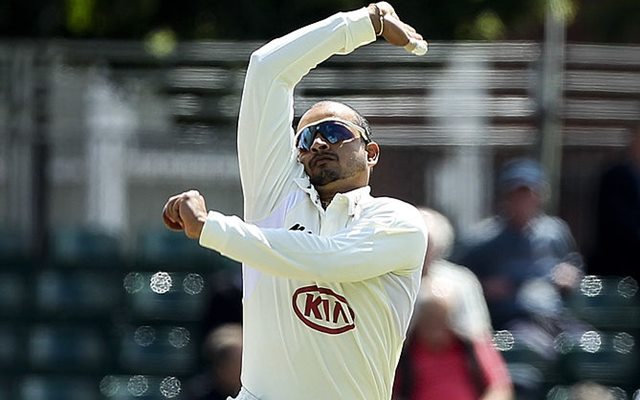 We now see Murali Kartik in the commentary box. But, before he took up the mic, he was a fantastic spinner. He was an asset on spinning pitches. Kartik is one of the few players who was recalled into the squad while he was a member of the commentary team.
Kartik played 8 Test matches for India. In those matches, he has picked 24 wickets with the best bowling figure of 4/44. He made his debut against South Africa at the Wankhede Stadium in 2000. But, his Test career spanned only four years.
In ODIs, Murali played 37 games and picked the same amount of wickets. In that format, he has the best bowling figure of 6/27. Well, Murali was unlucky as during his playing days, Kumble and Harbhajan were at their prime. Hence, he failed to make it to the national squad.
2. Parthiv Patel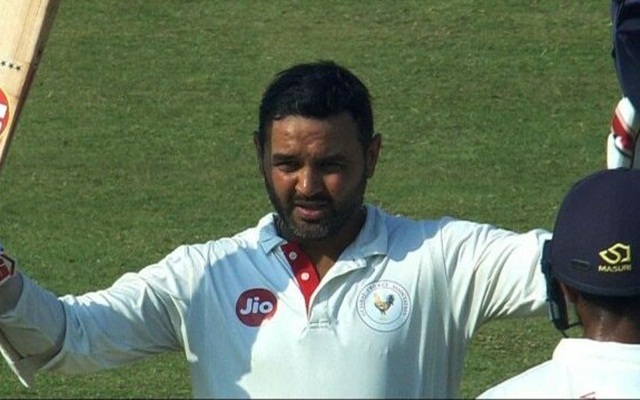 Parthiv Patel became the youngest wicketkeeper to make Test debut at the age of 17 when he became the 244th Test player for India. He was technically sound and a safe wicketkeeper. His skills enabled him to join the India squad during the 2003 World Cup.
But, Rahul Dravid provided more cushion as he was dependable and a safe keeper. This meant that Sourav Ganguly could include an extra bowler in the squad. As the team's stability was in question, Parthiv had to warm the benches.
Later on, as MS Dhoni entered the scene, Parthiv was again excluded. Dhoni offered more power, more security with the gloves. Hence, he made it to the playing eleven. In his career, Parthiv played just 25 Test matches and scored 934 runs. This is way too low for a player who started his international career at the age of 17.
1. Wasim Jaffer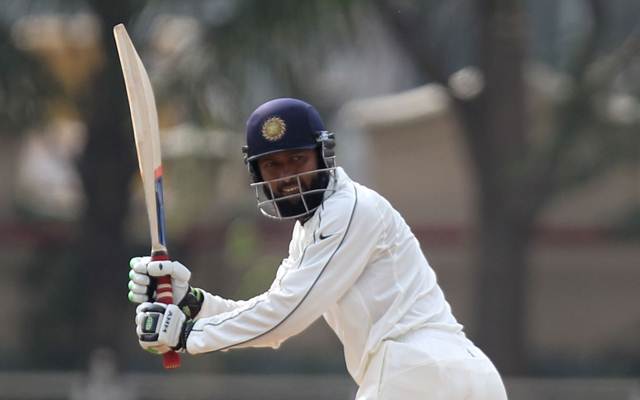 The legendary Wasim Jaffer is one of the highest run-scorers in the Ranji Trophy. He had a strong wrist and could occupy the crease for a long time. His success in the domestic arena enabled him to make it to the national side in 2000. But, he managed just 46 runs from 4 innings during a series against South Africa.
Later on, he toured England and was dropped once again. But, his domestic form ensured that he had the attention of the selectors. He formed a formidable opening pair with Dinesh Karthik during his second tour to England.
In 2007, he scored a magnificent double century against Pakistan in Kolkata. Even though he proved himself to be a classic batsman, the emergence of Gambhir and the success of Sehwag meant he was not regularly picked up in the Test squad. There is no doubt that Jaffer could have made it big on the international stage, but his luck was never with him.
Source: The source of this content is our cricket news platform Crictracker.
SportsInfo offers cricket, soccer, kabaddi, tennis, badminton, racing, basketball and other sports news, articles, videos, live coverage & live scores, player rankings & team rankings. Also, offers minute details of any match along with live commentary.