Mashrafe Mortaza is the torchbearer of Bangladesh cricket. When their cricket was in the doldrums due to protests from their players before the 2019 tour of India, it was Honourable Prime Minister Sheikh Hasina, who asked the Narail Express- Mashrafe's fan-given nickname – to step in. Such is the aura of Mash. His words are worth their weight in gold. Once he spoke about Shakib Al Hasan.
"We don't need to mention the importance of Shakib because every time we went on to play without him, we had a difficult experience," Mashrafe had said prior to the Tigers' ODI series in New Zealand in 2019. Bangladesh was beaten black and blue, and Shakib's absence was felt. Two years later, the team suffered the same fate, when their premier all-rounder was away on paternity leave.
The uncanny resemblance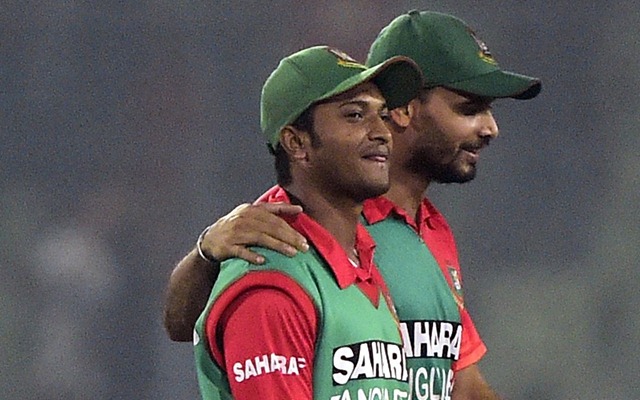 Shakib may not have tasted as much success in leadership as Mashrafe's. But if Bangladesh cricket is spoken of, Shakib and Mortaza's names are taken in the same breath. There are two uncanny similarities between them. When Shakib was handed the ban by the ICC in October 2019, Mashrafe believed that Bangladesh would play the 2023 World Cup final under the former's captaincy.
Shakib's comments, around 17 months later, weren't much different. In fact, he went a step ahead. "In the year 2023. It's my last World Cup. If Bangladesh doesn't win, I will continue until 2027," Shakib said on his retirement plans. Hence, one shouldn't raise eyebrows on seeing him marking his guard at the age of 40. Confidence and sheer belief – the uncanny similarities between Shakib and Mash.
The much-needed change in 'mentality'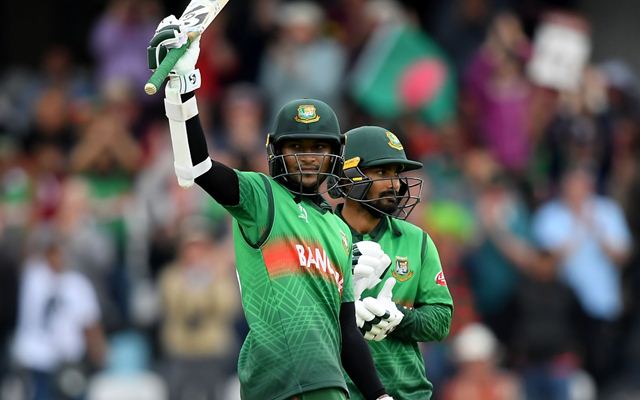 After Bangladesh's performance in New Zealand, one can't be blamed for inferring that the team might not even cross the first round, leave alone playing the final or winning the trophy. But Shakib knows the Tigers, indeed, are capable enough of going all the way. He sees it, he realises it, says Bangladesh's leading run-scorer (1,146) and leading wicket-taker (34) in World Cups.
Maybe Shakib's right that some aspects need introspection, not the players' skill-set. "(If a get a chance) I want to change the mentality of the Bangladesh cricket team. I don't wish to give an explanation on this now," Shakib said in an interview. It remains a mystery as to why Yasir Ali with a first-class average of over 50 was, abruptly, left out from the squad after even a single game.
It's also surprising as to how the Tigers keep leg-spinners- Aminul Islam Biplob, Jubair Hossain and Rishad Hossain- in the oblivion. The fact that they played Mehidy Hasan Miraz and Mahedi Hasan in the same eleven in the T20Is furrowed eyebrows as well. Shakib's 'explanation' may well revolve around those issues. Shakib is 'bold and outright', and he makes a strong case for himself.
Shakib and BCB aren't BFFs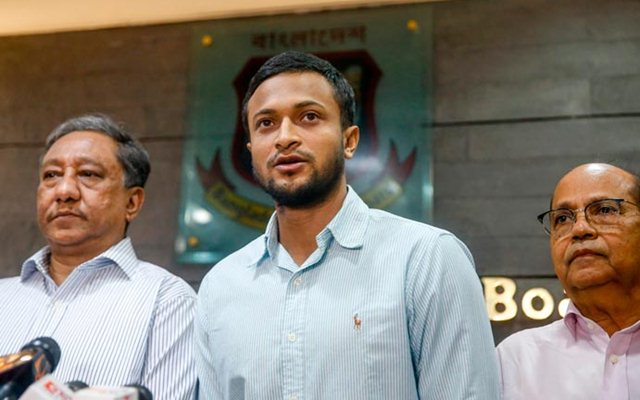 Shakib's outspoken nature has clashed with the who's who of the Bangladesh Cricket Board (BCB) in a few instances. Chief Nazmul Hasan Papon has lent support to the Magura-born in plenty of instances. But in 2014, the former came down hard on him for 'breaking discipline' after the all-rounder allegedly 'threatened to quit ODIs and T20Is' following his spat with then-coach Chandika Hathurusingha.
"If this is indeed true, nobody will be spared. There will be no compromise on discipline," Papon had said. The incident occurred after Shakib went to play the CPL without a NOC. Later, the BCB suspended Shakib for six months from all cricket and also barred him from playing in overseas events. Papon questioned Shakib's 'attitude' and told it to be having a 'direct impact' on the team.
"He has a severe attitude problem, which is unprecedented in the history of Bangladesh cricket. We think that his behaviour is such that it's directly impacting the team. What is perhaps more alarming is that other players have started to behave like him [Shakib]. So that's why we believe he deserves a strict punishment," the BCB chief didn't mince any words whatsoever in hitting out at Shakib.
Of late, Shakib was critical of BCB cricket operations chairman, Akram Khan, who alleged him for 'not wanting to play Test cricket'. Shakib, instead of going into his shell, hit back saying that Khan 'misled the media' and he chose to play in the IPL to gain enough experience for the T20 World Cup in India. The BCB contemplated revoking his NOC even now, but in the end, decided to uphold it.
Is Bangladesh cricket ready without Shakib?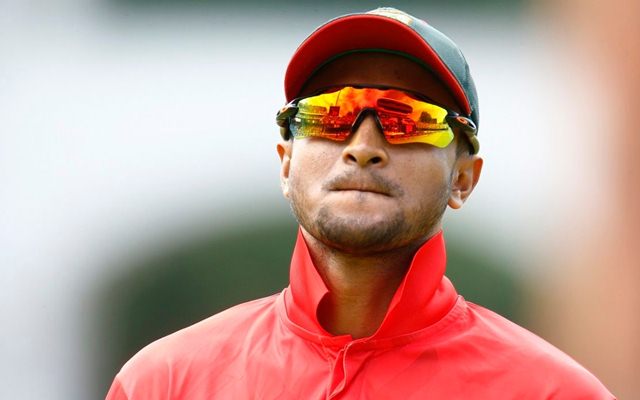 Let's face it, Shakib Al Hasan isn't going to be playing for Bangladesh forever. Mahedi and Afif Hossain are prospects, but to reach Shakib's calibre needs tireless efforts from them. The day when the Tigers rolled over Pakistan in the 1999 World Cup and then played their maiden Test against India back in 2000, a lot of hopes were raised regarding their future at the highest level.
Habibul Bashar Sumon, Naimur Rahman Durjoy, Minhajul Abedin Nannu, Akram Khan and Khaled Mahmud Sujon were part of the team when Bangladesh was taking baby steps among the big boys. More than two decades later, Afghanistan, who got their ODI status in 2009, defeats them, if not consistently, across all formats. The sparks of brilliance have been few and far between.
Amidst his 'bold' nature, Shakib knows how to be humble. After the Tigers' defeat to Rashid Khan's Afghanistan in the 2019 Chattogram Test, he took the blame upon himself and admitted his difficulties to lead the national team in the purest format.
"The whole blame goes to me. I was very nervous when I came out to bat, and got out the first ball and it was my fault. I should have taken more responsibility," Shakib had said. The hosts had slumped to a humiliating 224-run defeat at the Zahur Ahmed Chowdhury Stadium.
As far as their future is concerned, the ones in the administrative system have seen Bangladesh cricketers turn from minnows to dark-horses to, at times, even favourites. But somewhere, the sorrows are threatening to overshadow the joys in their cricket.
All it needs is a fearless mindless, and courage to make bold decisions keeping in mind, both the present and future. While Shakib's rebellious approach has attracted criticism at times, there's no doubt that it has helped them become a formidable, if not invincible, unit.
Together Shakib and Mashrafe are among the ones, who can turn the team into favourites, more often than not. For the time being, the onus lies on the Durjoys, Sumons and Sujons to resurrect the mess in Bangladesh cricket.
Taking a leaf out of Shakib's books may not be the worst of options for the honchos of BCB.
Source: The source of this content is our cricket news platform Crictracker.
SportsInfo offers cricket, soccer, kabaddi, tennis, badminton, racing, basketball and other sports news, articles, videos, live coverage & live scores, player rankings & team rankings. Also, offers minute details of any match along with live commentary.