It's been around 20 months since we had the last ICC event and beyond four years since the mighty West Indies had grabbed the last T20 World Cup glory. Because of the pandemic, the 2020 World T20 in Australia had to be postponed until 2022 and now with the profusion of two back-to-back T20 World Cups, the cricket calendars of all international teams are now in plenitude in terms of their T20I fixtures.
The upcoming 2021 T20 World Cup in particular will itself be expected to become a grand event mainly because of the evolution which the game has received in its shortest format since the last edition of the event. With the IPL being an ideal platform for the preparation of such a mega event, almost every cricketing board has now given leeway to their superstar players to complete their IPL white-ball course which in terms of preparation for the mega event is a fitting arrangement.
Each team before the T20 World Cup will be desiring to get the best preparation in tandem and in that process will also be exploring some viable backups for certain distinctive positions. Captaincy, in particular, would be the first agenda where the teams would be aiming for some robust composure also involving a healthy backup.
Hence here's the list which shows individuals as a back-up skipper for their respective teams in the T20 World Cup 2021

:
1. Australia – David Warner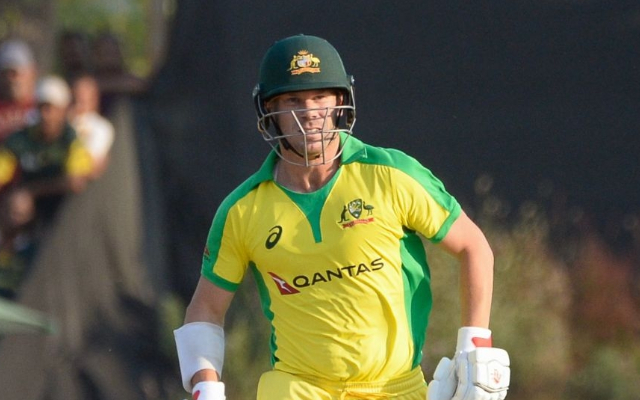 David Warner's name, as a backup skipper, might baffle you mainly because of his lifetime ban in terms of leadership by the Australian board. But his remarkable IPL record as an SRH skipper does make him the most viable candidate for Australia. Despite the heavy presence of Steve Smith, who during his captaincy years for Australia was also the T20I captain, recently had a mediocre season while handling the reigns of his former franchise (RR) in IPL 2020.
In IPL 2016, Warner, both as an astonishing player and a skipper, guided SRH for its first IPL glory. Also by being in tandem with NZ's skipper Kane Williamson has subsequently made SRH qualify for the playoffs. Also, Warner currently ranks fifth in terms of his winning percentage (55.74 %) in the list of IPL captains with the highest win percentage.
Regardless of SRH being a very different IPL side who hardly enjoys the exuberance of the elites, David Warner during his leadership stint has overall taken his franchise to some towering heights. Hence, by keeping in mind his prolonged experience in the Indian conditions during the IPL, Warner surely looks an ideal candidate for covering Aaron Finch.
2. England – Jos Buttler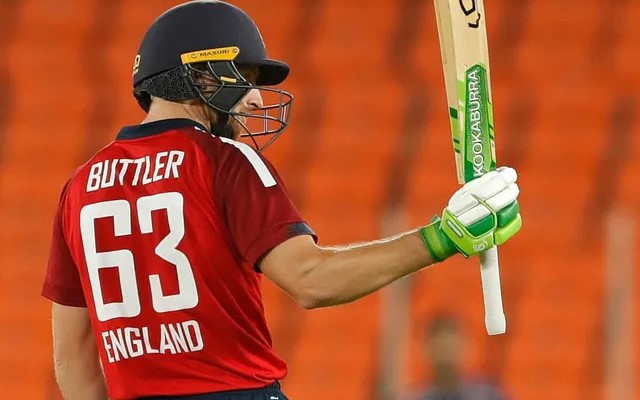 Regardless of hardly seeing Captain Morgan being absent from his duties, in such a case, England does have some exclusive options to choose from. Because of being a star-studded side whose players are very well esteemed even in the tournaments like the IPL, players like Ben Stokes and Jos Buttler are the prime candidates to backup. Someone like Ben Stokes is already a vice-captain in the longest format, but because of his proposition being utterly eventful, long ago ECB had viably preferred Jos Buttler as a deputy of Eoin Morgan.
With skipper Morgan being hardly off duty as mentioned before, Buttler as his deputy has only captained England in six games with four wins. In the recently concluded ODI series against India, Buttler with his remarkable captaincy skills almost made England win an ODI series and was highly praised for his decision-making skills. Even in the upcoming IPL edition where RR now has appointed Sanju Samson as their new skipper, someone like Jos Buttler will again be actively seen as part of their leadership group.
All in all, Buttler's sample size as a skipper might be compact and small-scaled but the amount of experience which he has sought from playing in the Indian conditions is immeasurable. Hence, if there comes a case where Skipper Morgan does becomes absent then Jos Buttler should be the fitting individual to lead England in the 2021 World T20.
3. New Zealand – Tim Southee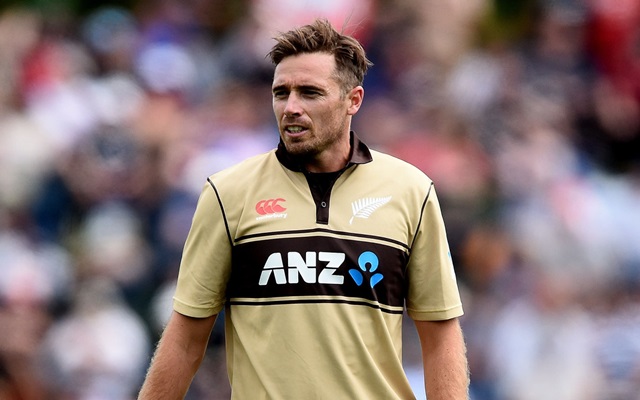 Being the stand-in skipper of the team since 2017, it's been more than a decade since Tim Southee had made his T20I debut for New Zealand that too at a very young age of 19. Despite now being mostly warming the benches in the ODIs, Southee is still skipper Williamson's go-to man in the T20Is wherein both are collectively seen taking crucial decisions in crunch situations.
As a player, Tim Southee has played a total of 81 T20Is and has taken 94 wickets at an impressive economy of around eight. His decade long experience in the T20Is is one of the main reasons why he was made Williamson's deputy and in terms of his record in T20Is as a captain, Southee has fetched nine wins from his 15 games.
Overall, with New Zealand being almost indomitable at home across formats, Southee has been a fitting candidate whenever skipper Williamson has been seen off duty. Hence, in the upcoming T20 World Cup where New Zealand will have a stiff mountain climb in order to win their maiden World Cup title, Tim Southee looks a capable candidate as skipper Williamson's backup.
4. India – Rohit Sharma
Not long ago when Mumbai Indians had fetched their fifth IPL title under the leadership of Rohit Sharma, there came a brouhaha amongst pundits and fans about Rohit replacing Virat Kohli in the T20I format. It's a no-brainer that Rohit as a skipper in the shortest format is a befitting proponent whose sharp-witted captaincy has often guided teams to come out on top. Even during the crunch situations in T20Is for Team India, often skipper Kohli and Rohit Sharma are collectively seen handling the reins and the results have helped India to mainly become impregnable in T20Is.
As a T20I skipper for India, Rohit Sharma has captained in a total of 19 games and has 15 wins under his name, taking his win percentage to more than 75 %. Even in the IPL where the captaincy and its strains is a whole new ball-game together, Rohit Sharma is already regarded as an all-time great skipper.
All in all, for the Indian fans, the scars of not fetching an ICC trophy are still active and vigorous. The Indian team, rather than in desperation, does look to be in complete obsession for lifting the upcoming ICC trophy. And if there comes some adversity just like in Australia where skipper Kohli wasn't available, then even this time there's the wisdom of Rohit Sharma to guide team India to their ultimate triumph.
5. Pakistan – Mohammad Rizwan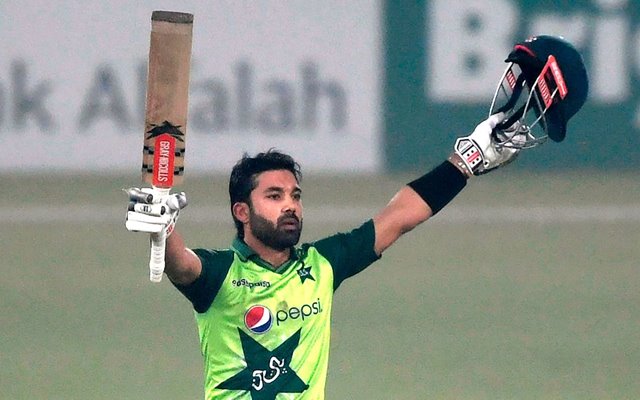 Ever since Pakistan's international cricket has commenced after the incursion caused by pandemic, one thing which has been a massive revelation in their dressing room has been the upsurge of Mohammad Rizwan. From being a Test match specialist to now establishing himself in all three formats along with being the stand-in captain during the enduring tour of New Zealand, Mohammad Rizwan in an actual sense has emerged as a sublime match-winner which the team genuinely lacks when playing against the top giants.
With Rizwan also now being the frontline keeper of the team and with age also being in his favour, in a broader sense, he does look to be an apt candidate for vice-captaincy. He, along with young Babar Azam can form a legitimate team for the upcoming T20 World Cup. Although someone like Shadab Khan was the deputy of Babar in the T20Is in the recent T20Is against New Zealand, his captaincy did look shoddy.
Pakistan, as a team in the ICC events, has always been unpredictable but at present in T20Is, the side does have some husky match winners who could help Pakistan soar in the upcoming World T20. The team has now massively gained stability under the leadership of Babar Azam and to further strong-arm themselves for future events someone like Mohammad Rizwan does look like a shining candidate who can routinely step up in the absence of Babar.
6. West Indies – Dwayne Bravo
With the majority of the WI's frontline players being the major chunk of frontline cricketers across T20 Leagues, one might think that the men from the Caribbean might hardly need any leadership. But to yet again defend their crown wherein they are the grandmasters, the team might prefer having a sturdy backup in case something happens to skipper Kieron Pollard.
By upholding some of the veterans of the shortest format, one name which does look like a very striking candidate for captaincy is Dwayne Bravo. Bravo has possibly played in almost every T20 League happening in the globe and has a realm of experience on how captaincy works in T20 cricket. As a former captain of Trinbago Knight Riders in the CPL, Dwayne Bravo has led the side to two successive titles in 2017 and 2018 and is one of the eminent skippers of the CPL.
In their recently concluded home series against Sri Lanka, almost all the T20 gems of West Indies cricket were seen playing together and yet again the men from the Caribbean do look a well-oiled machine in terms of the upcoming T20 World Cup. However, in terms of the backup skipper for Pollard, the veteran Bravo does look an eventful fit.
7. South Africa – Quinton De Kock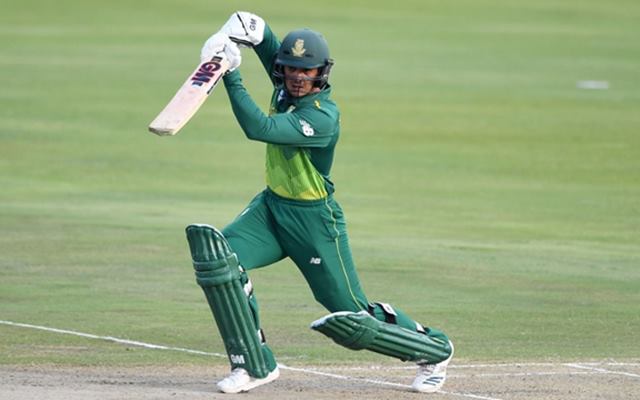 While Temba Bavuma now will be the elongated official white-ball skipper of South Africa until the World Cup 2023, when it comes to deciding his deputy, yet again, Quinton De Kock looks to be the best eligible chief. His decade long experience in international cricket is a valuable bolstering for a team whose frontline captain has hardly played T20Is across the globe.
De Kock's temporary captaincy record in T20Is where South Africa had lost their last two T20I series at home against the two giants (England and Australia) might look disheartening but as a collective unit, the team did play some competitive and ruthless cricket. Overall, although his recent captaincy adventure might have been a treacherous affair in terms of losses, he was surely a saviour for the team as he prevented them from further entering into a state of despair.
The South African team just like Pakistan do have some husky individual match-winners who can soar the team into some new heights for the upcoming T20 World Cup. But in terms of the backup skipper, Quinton De Kock should be the responsible name to once again aid South Africa in case there's a need.
8. Bangladesh – Tamim Iqbal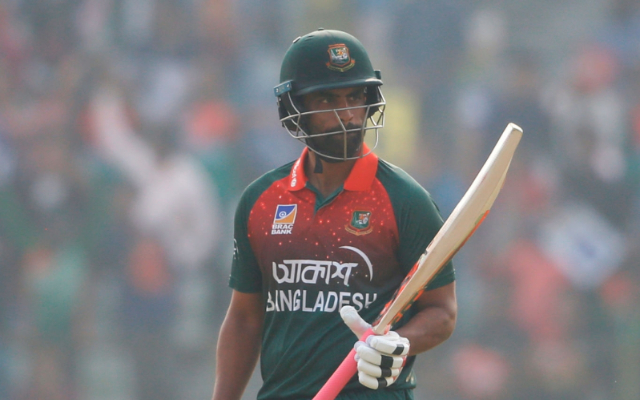 To choose and decide who could be the back up for T20I skipper Mahmudullah there are some iconic names in the team who actually have also served as former skippers. But recently with the way the new ODI skipper, Tamim Iqbal had led Bangladesh in their home ODI series against WI, hardly anyone then would like to sway away from his captaincy skills.
Although captaincy might be something very new for Tamim in international cricket, the top order player does have a profusion of experience while playing T20Is for Bangladesh. In his decade long career now, Tamim has played 78 T20I matches and is also the most alluring candidate after the two former captains (Shakib Al Hasan and Mushfiqur Rahim). Also, in the Bangabandhu T20 Cup in 2020, Tamim as a captain had a decent outing with just three wins under his belt.
All in all, yet again with the T20 World Cup happening in familiar conditions Bangladesh as a team can be a revealing opposition. But in terms of being a backup skipper apart from the former captains, Tamim Iqbal does looks like the most eligible one.
Source: The source of this content is our cricket news platform Crictracker.
SportsInfo offers cricket, soccer, kabaddi, tennis, badminton, racing, basketball and other sports news, articles, videos, live coverage & live scores, player rankings & team rankings. Also, offers minute details of any match along with live commentary.