With players requiring different attributes to excel in cricket, fitness has become a major aspect of the game. Be it fielding near ropes, running between the wickets, or bowling fast, a player needs speed and agility to shine in all departments. Hence, all cricket boards have been putting great emphasis on the fitness of players along with their batting and bowling prowess.
One of the most popular parameters to measure fitness level nowadays is the yo-yo test. It's a running aerobic fitness drill that determines a player's stamina, speed, endurance, and agility. It is measured by calculating the number of shuttles done at a specific speed level. Athletes begin with a speed level of 5, which involves one shuttle, and the test can go up to speed level 23, which is the highest one.
Many cricket boards have set a particular score for Yo-Yo Test, which a player needs to cross to become eligible for selection. While some players struggle to reach the required points, several cricketers have nailed this test with minimal effort.
Here we look at the top 10 active cricketers with the highest yo-yo scores:
10. Ravindra Jadeja – 19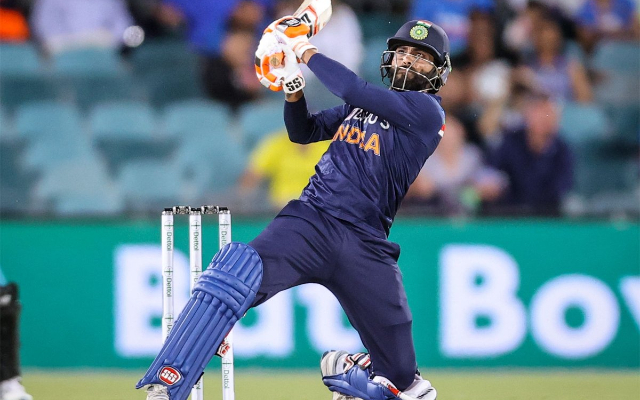 Arguably the best fielder going around, Ravindra Jadeja had to feature in this list. The all-rounder is nothing short of a captain's delight due to his three-dimensional abilities. While he can smash the ball a long way in the end overs, his accurate bowling has tormented some big names in world cricket.
There have been times when Jadeja hasn't clicked either with the bat or ball. However, it had hardly happened that the southpaw endured a bad day in the field. Whether he's fielding inside the circle or near the boundary ropes, Jadeja doesn't let the ball go past him. Hence on numerous occasions, we have seen him taking sensational catches and effecting run-outs.
Hence, it's not a surprise that Jadeja nails the Yo-Yo Test. He has reached the 19-point mark on a few occasions which put him at the 10th position on this list.
9. Hardik Pandya – 19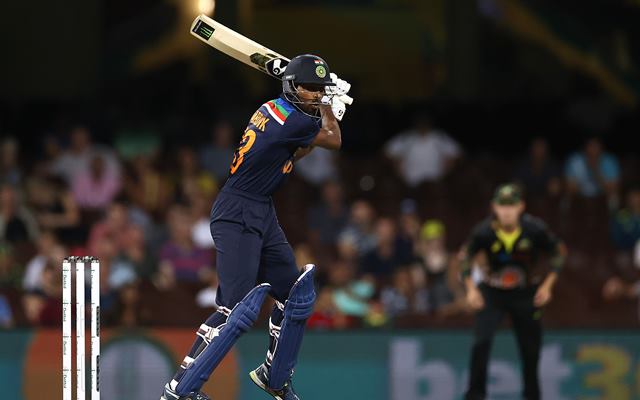 One Indian all-rounder follows another as Hardik Pandya also makes a cut in the list. Like Jadeja, Pandya can also serve in all three departments which makes him a vital cog of the national team. The dasher can score quick runs in the death overs alongside bowling handy spells.
Fielding is also one area where Pandya is not behind many. He can cover the ground as fast as anyone in the world, and his knack for taking stunning catches has left fans in awe. If that's not enough, the fast bowler has a strong arm through which he has affected many run-outs from the boundary ropes.
Although he is prone to injuries and has missed fixtures due to the same, his Yo-Yo test score is brilliant. Like Jadeja, Pandya has also reached the 19-point mark and would be determined to enhance his score even further.
8. Virat Kohli – 19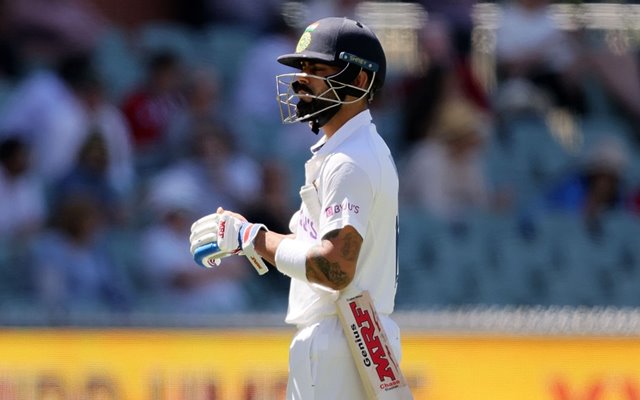 The Indian captain has been the epitome of fitness in the cricket world. It was the year 2012 when Kohli started working on his body to enhance his performances. His hard work in the gym and training brought great results as the talismanic cricketer kept getting better and better with time.
While his batting prowess doesn't require much mentioning, Kohli is a live wire on the field. His reflexes are sharp, and his ability to cover the ground is also second to none. Moreover, seldom have we seen the veteran cricketer puffed up or tired on the field.
It also won't be wrong to say that Kohli has changed the perception of fitness in Indian cricket. Nowadays, most Indian players have well-toned bodies and chiselled abs. However, surpassing Kohli's fitness standards isn't something everyone can do. The 32-year-old has recorded a Yo-Yo test score of 19.
7. Manish Pandey – 19.2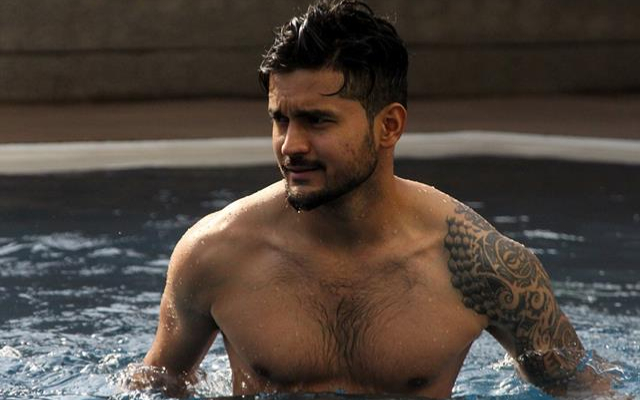 Now after we mentioned so much about Virat Kohli's fitness standards, just imagine there are few guys with better Yo-Yo scores than the Indian captain. His teammate Manish Pandey is also among them. The right-handed batsman might not have featured in plenty of international matches, but his record in domestic cricket is exceptional.
Pandey likes to stay at the crease for long, and his big-hitting ability has neutralized many potent bowlers. However, batting is not the only section where Pandey can contribute. The veteran cricketer is an exceptional fielder and is often spotted standing in essential areas. Furthermore, he has a great pair of hands, helping him in taking difficult catches.
Coming to his Yo-Yo score, the 31-year-old has scored 19.2 in of the tests. With the fitness standards in the Indian team increasing with each passing day, Pandey has to maintain his athleticism to play at the highest level.
6. Kagiso Rabada – 19.2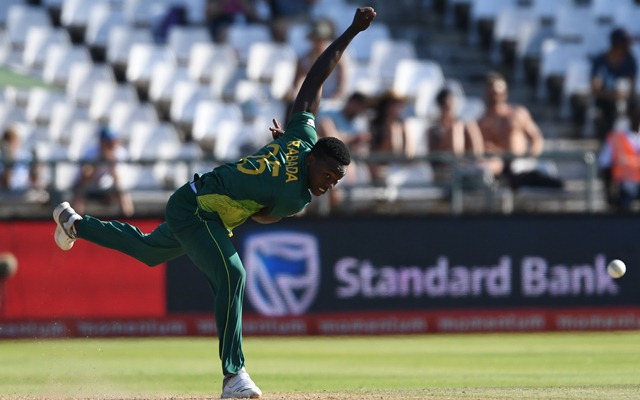 South Africa cricket team has endured a tough time lately, and their heydays aren't likely to come back soon. However, one man who has been doing exceptionally well for them is Kagiso Rabada. Regardless of the situation or circumstances, the right-arm speedster has given his all to help his side.
Being a fast bowler is indeed a tiring job, and hence, the captain generally puts them at fine-leg or third-man region. However, that's not the case with Rabada. The veteran speedster is often found fielding in important areas due to his ability to cover the ground sharply. On occasions, he has also taken some jaw-dropping catches.
Hence, it's quite evident that Rabada is one of the fittest players going around, and his Yo-Yo score backs the fact. He has registered 19.2 points in the endurance test, and this really shouldn't surprise many.
5. Mohammad Rizwan – 19.2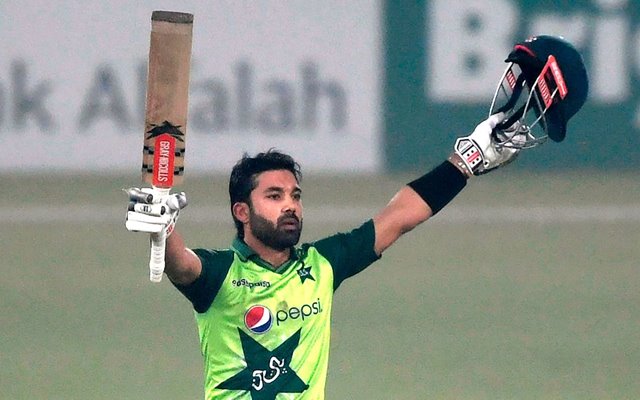 Fitness hasn't been the Pakistan team's forte and many players of the side have faced massive criticism over their bodies. Well, who can forget the famous rant of a Pakistani fan during the 2019 World Cup? However, there are still some players in the team who have been very particular about their fitness.
Mohammad Rizwan is one of them. The right-handed batsman became Pakistan's first-choice wicketkeeper across formats after Sarfaraz Ahmed was sacked in 2019. He bagged the opportunity with both hands and did a magnificent job both in front and behind the stumps. Now, wicketkeeping is a thankless job but doing hundreds of sit-ups with the heavy gear takes a lot of beating.
Nevertheless, Rizwan has been doing the job with precision, all thanks to his athleticism. He's currently one of the fittest players in the Pakistan cricket team, with a Yo-Yo score of 19.2.
4. Beth Langston – 19.2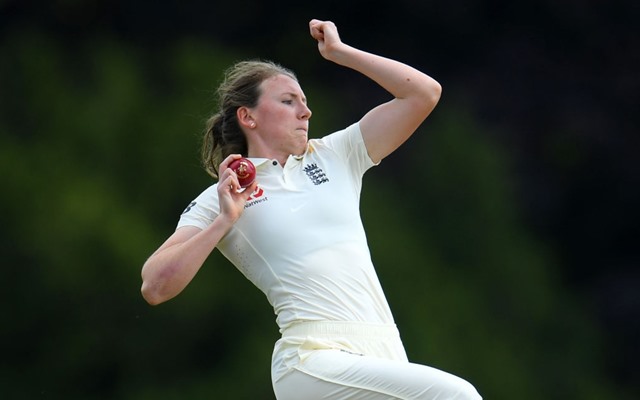 Breaking all the stereotypes, England women cricketer Beth Langston also makes this list. The Essex-born all-rounder is yet to make her international debut, but that hasn't restricted her from working on maintaining stellar levels of fitness.
In June 2018, the England and Wales Cricket Board (ECB) shared a video featuring the women's team players in training action. While many players displayed their fitness level, Langston was head and shoulders above all. In that footage, Beth covered a total of a whopping 2080 meters- summing up her yo-yo test scores to be a jaw-dropping 19.2.
Moreover, it's a world record. The 28-year-old had tied with female American soccer player, Kelly O'Hara, for registering the highest yo-yo test results among female athletes. Notably, Langston has been in the national team for some series and she would like to don the national jersey soon.
3. Mayank Dagar – 19.3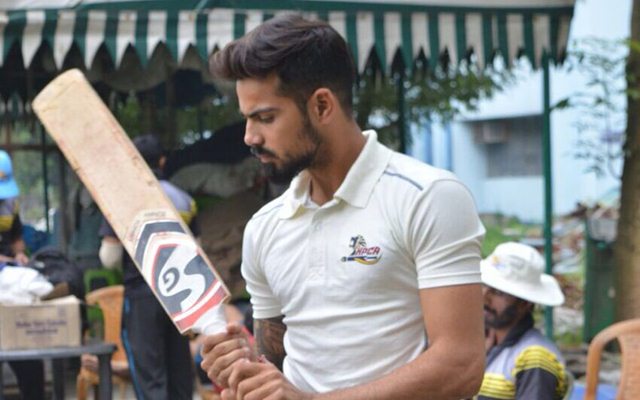 Another uncapped player featuring in this list is Mayank Dagar. The 24-year-old cricketer is the nephew of former Indian opener Virender Sehwag and represents Himachal Pradesh in domestic cricket. Unlike his uncle, Dagar is a spin-bowling all-rounder. While the youngster still needs to enhance his game to get a place in the national team, he indeed ticks the fitness box.
In July 2018, Dagar took to Instagram and revealed that he had passed the Yo-Yo test with a scintillating score of 19.3. Now, this is undoubtedly impressive as even the likes of Virat Kohli, and Ravindra Jadeja haven't been able to reach this score yet.
Ageing 24, the left-arm spinner indeed has a long way to go and he must continue his hard work to represent India at the highest level. Notably, Dagar has also been part of the Indian Premier League (IPL) franchise Punjab Kings (PBKS).
2. Jonny Bairstow – 21.8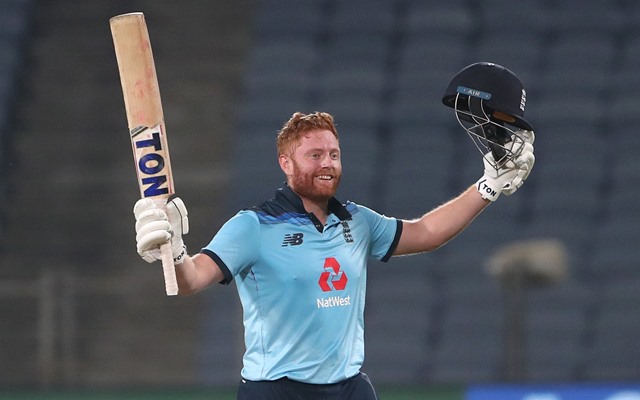 Dashing England opener Jonny Bairstow holds the second spot in the table. The wicketkeeper-batsman is a vital cog in England's formidable white-ball team, and his records speak volumes of his prowess. Bairstow likes to take on the bowlers from the outset and the range of his shots makes him a force to reckon with.
Bairstow is also known for his précised glovework and has even kept wickets for England in Test matches. However, in ODIs, he is spotted near the boundary ropes due to his ability to create magic in the field. He has taken brilliant catches and also saved a lot of runs.
Unlike most of the people in this list, Bairstow doesn't have a lean physique but remember, looks can be deceiving. He has registered an astonishing score of 21.3 in the Yo-Yo Test.
1. Shan Masood- 22.1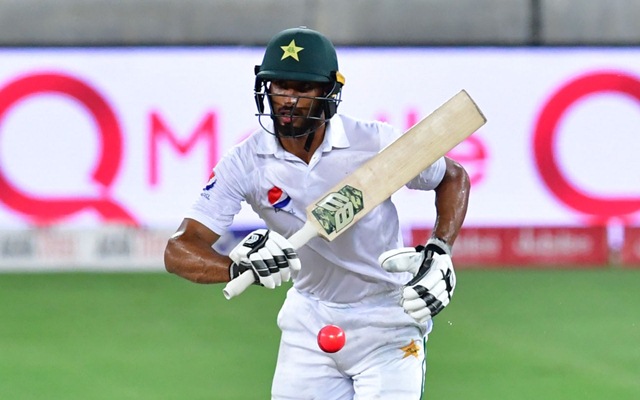 As mentioned earlier, Pakistan players have faced a lot of flak over their fitness. Ironically, the top spot in this list is occupied by a Pakistani only. The name is Shan Masood. The stylish opener has been one of the vital cogs in the Pakistan Test team post their 'MissYou' era.
Thanks to his gritty batting approach and solid defence, Masood has scored runs against some of the best bowling line-ups in the world. However, his contribution in the field is also worth mentioning. The southpaw is a fast runner with sharp reflexes, which makes him a great asset on the field.
That becomes all the more evident from a quick look through his yo-yo test scores. Back in 2017, Shan Masood registered 22.1- all-time high figures in the Pakistan team.
Source: The source of this content is our cricket news platform Crictracker.
SportsInfo offers cricket, soccer, kabaddi, tennis, badminton, racing, basketball and other sports news, articles, videos, live coverage & live scores, player rankings & team rankings. Also, offers minute details of any match along with live commentary.