The evolution of Indian cricket has been completely drastic especially in this 21st century. Gone are the days when BCCI actually had to pay the broadcasters from their light weighted pockets to showcase India's cricket matches. Whereas today at present the introduction of the IPL has filled the board's pockets to such an extent that their net worth value has reached in thousands of crores.
Hence, it has become one cash cow which BCCI would exclusively like to own irrespective of where the game reaches in the future. But regardless of the BCCI, the IPL thus has also filled the pockets of other International cricket boards who do rejoice to send their players for T20's biggest carnival.
However, it's not only the cricket boards which have got immensely benefited from the IPL. It's actually the well being of the players who have become the biggest beneficiaries from this mega cash-rich league. Brand endorsements which is another subject in itself also do parallelly contributes thus allowing players to fervently carryout their extravagant lifestyle.
In short, the realm of money which the IPL has been able to deliver in the form of overwhelming contracts and muscular endorsement have changed the way a modern-day cricketer can earn from the game.
Here are top 10 Indian cricketers who have earned the most in IPL:
10. Dinesh Karthik – Rs 68.5 crore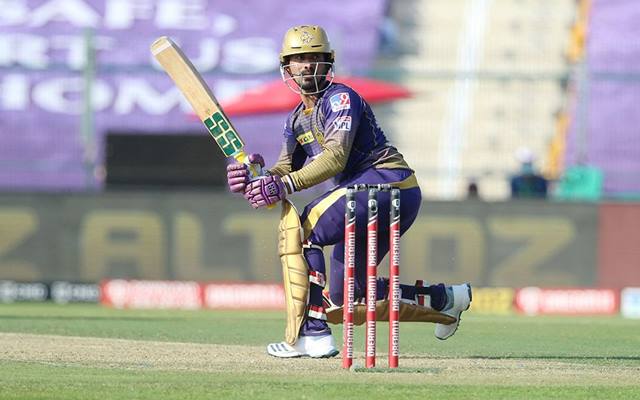 Dinesh Karthik's overall IPL career has made him face lots of chopping and changing when it comes to moving from a franchise to another. The wicket-keeper batsman began his stint with Delhi Daredevils as he got picked for Rs 2.1 crores in 2008. His transfer to Mumbai Indians in 2012 made him earn Rs 4.1 crores.
However, it was in 2014 and 2015 when Karthik earned Rs 12.5 crores and Rs 10.5 crores from Delhi Daredevils and RCB camp. At the moment, Karthik is with KKR who bought him for Rs 7.4 crores in 2018 auction.
Speaking about his overall salary earned from all the editions, it stands at a figure of Rs 68.5 crores making him 14th richest player in the overall list of IPL salary ranks.
9. Ravindra Jadeja – Rs 70 crore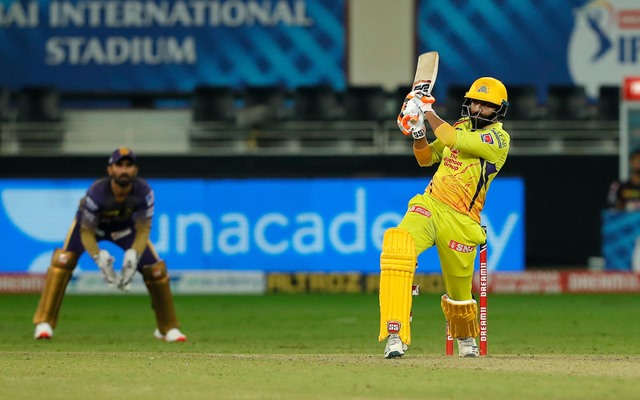 Ravindra Jadeja is one of India's most prominent all-rounder across formats and had started his IPL career with a salary of Rs 12 lakh under Rajasthan Royals in 2008. Conceivably his short stint with Kochi Tuskers Kerala made him earn Rs 4.3 crores. By this time, Jadeja had already got featured in a handful number of matches for India.
However, his stint with CSK has been a game-changer in terms of his IPL career as in 2012 he was bought for a whopping amount of Rs 9.2 crores and since then has been able to wield his place in the team's core group. His two-year stint with Gujarat Lions also made him earn an amount of Rs 9.5 crores in 2017.
Coming to his overall IPL earnings, Jadeja has made around Rs 70 crores which makes him rank 12th in the overall list of IPL salary ranks.
8. Shikhar Dhawan – Rs 70.1 crore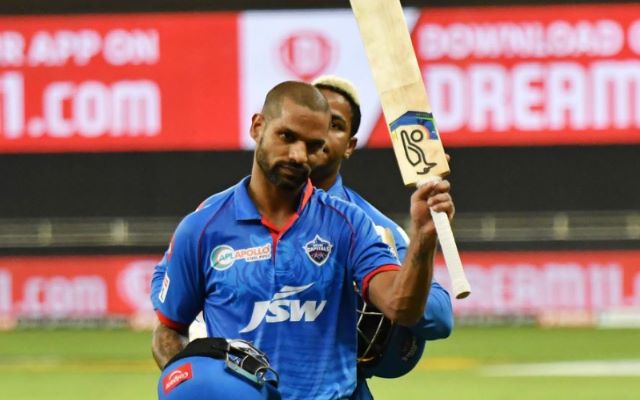 Shikhar Dhawan's IPL stint started with his home team Delhi Daredevils where he was bought for Rs 12 lakh. However, a substantial hike came in when Deccan Chargers signed him for Rs 1.3 crores. But his stocks in 2014 touched new highs when SRH paid him a whopping amount of Rs 12.5 crores. He was an important member of SRH side when they won their IPL title back in 2016.
His recent move with Delhi Capitals in 2019 has been making him earn a salary of Rs 5.2 crores per season and looks like it will be his new home for few more seasons. Dhawan also has been one of the consistent performers in the IPL ever since he made his way into India's white-ball set up in 2013.
Speaking about his overall salary totalling from all the editions then the figure comes up as Rs 70.1 crores and overall makes him stand 11th in the overall list of IPL salary ranks.
7. Robin Uthappa – Rs 75.2 crore
Robin Uthappa began his IPL stint with MI but overall has got featured in a total of five different franchises. His best years in IPL have surely come under KKR where in one season he had emerged as the orange cap holder which included a record-breaking score of 11 40+ scores in it.
Speaking about his salary, he initially received Rs 3.2 crores from the MI camp. His stint with Pune Warriors India made him earn Rs 9.6 crores which got a further boost as the batsman in 2012 started earning Rs 10.5 crores. But since 2018 Robin's batting hasn't been that eye-catching which led KKR to release the veteran in IPL 2020 auction.
His overall salary when it comes to being part of all IPL editions has made him earn a total of Rs 75.2 crores in which Rs 32.8 crores have come in from KKR's cheque book.
6. Yuvraj Singh – Rs 84.6 crore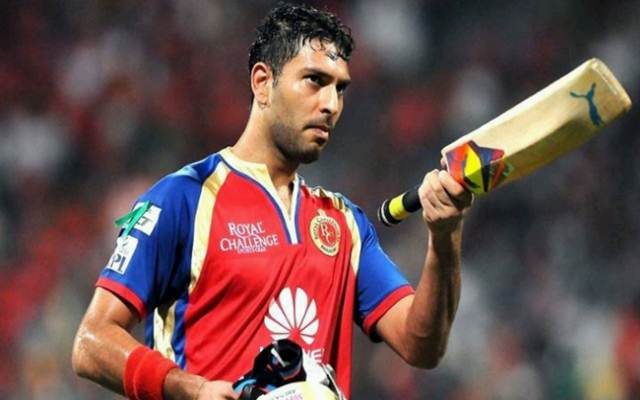 Yuvraj Singh's IPL career is an interesting story where he has played for many franchises but had initially begun his stint with KXIP. His IPL salary career, much like his India career, has been full of breakthroughs with the first one getting initiated when Pune Warriors India bought him for the amount of Rs 8 crores.
However, one of his biggest breakthroughs came in 2014 when RCB bought him for Rs 14 crores. In the next year Delhi Daredevils acquired him for a whopping amount of Rs 16 crores. Yuvraj won its first IPL title when his stint with SRH had begun and his second with MI in 2019.
When it comes to the overall counting of his salary from the combined editions then Yuvraj has made a total of Rs 84.6 crores.
5. Gautam Gambhir – 94.6 crore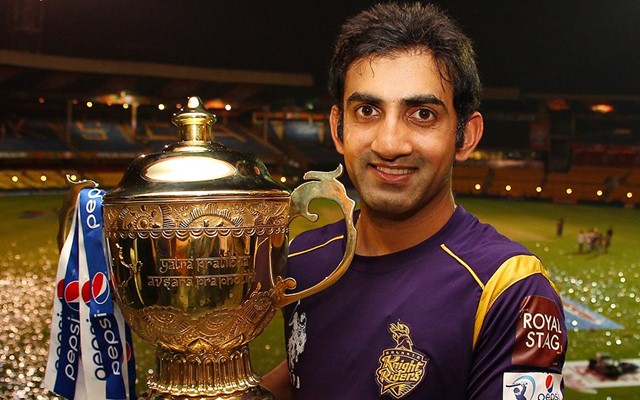 Gautam Gambhir who had recently announced his retirement from the IPL in 2019 did get featured in the first 11 editions of the tournament. He began his career with Delhi Daredevils where he was bought for Rs 2.9 crores. However, his prime in the IPL was evident when he became part of KKR in 2011.
By the time Gambhir's stint with KKR had begun he had already become one of the most demanded Indian players in the IPL. His sojourn with KKR changed the fortunes of the franchise when the men from the east lifted their first IPL title back in 2012. Until 2018, Gambhir was making more than Rs 12 crores per season.
However, after ending his stint with KKR he then got signed for Rs 2.8 crores by Delhi Daredevils. Speaking about his overall salary, Gambhir has made more than Rs 94.6 crores in total.
4. Suresh Raina – 99.7 crore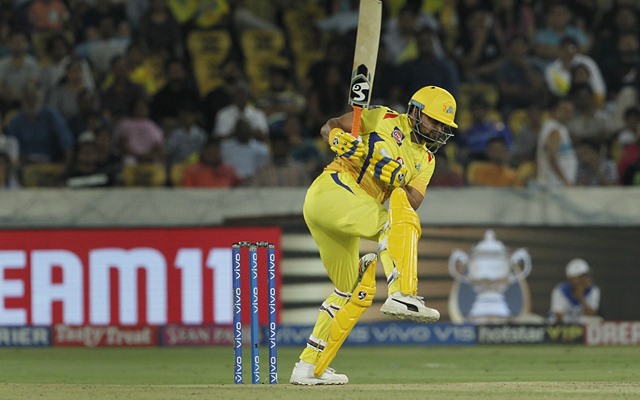 If we had to pick one cricketer who is immensely benefited from the IPL then surely Suresh Raina's name pops up into our minds. His inaugural stint with CSK in 2008 did allow him to make his way back in the Indian team in 2008.
Raina who is often called as 'China Thala', has been one of the prominent members of the CSK contingent. Speaking about his IPL salary, until IPL 2011 he made Rs 2.6 crores per year which later went on to become Rs 5.98 crores. His two-year stint with Gujarat Lions earned him a salary of Rs 9.6 crores.
However, in 2018, when he was retained by CSK his salary rose to Rs 11 crores per season. His overall salary earnings so far in all the editions of the IPL has been Rs 99.7 crores.
3. Virat Kohli – 126.2 crore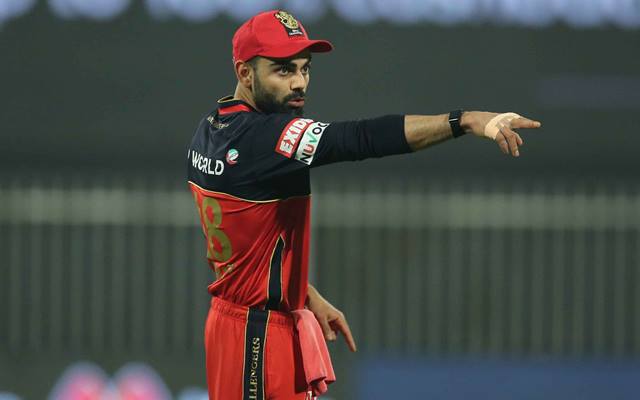 Virat Kohli who is perhaps currently the world's best batsman is at third in this opulent list. What separates him from other players is that he has played all his IPL cricket only for one franchise which is Royal Challengers Bangalore.
Kohli was picked by RCB in the inaugural edition for an amount of Rs 12 lakh and over the years, enjoyed the fostering as a youngster in the RCB camp until the year 2013 when he became the full-time captain of the team. Although he is yet to make RCB taste it's maiden IPL glory there is no doubt about his talent and has given his heart and soul to the franchise.
Speaking about Virat's IPL salary then its an aggregate of Rs 126.2 crores and has seen a spike of gigantic rise from its inaugural IPL salary. Ahead of IPL 2018, Virat Kohli was retained by RCB for Rs 17 crores.
2. Rohit Sharma – Rs 131.6 crore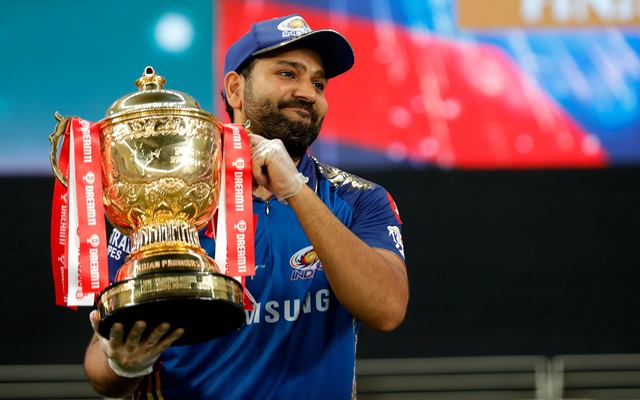 The Reliance group owned Mumbai Indians is the most successful team in the history of IPL whose fortunes changed when MI's team management bought Rohit Sharma in 2011. Rohit until then was having his stint with Deccan Charges where he won his maiden IPL title.
However, the year 2013 which is an upturning year in Rohit's overall cricketing career was the time when he was handed the reigns of Mumbai Indians. This eventually turned out to be a masterstroke as he led MI to its first IPL title. In the same year, MI completed a grand double when they clinched the Champions League T20 title.
Rohit Sharma, in his 10-year IPL stint, has always been retained by MI for a whopping amount of Rs 15 crores which has eventually made them win 5 IPL titles in the span of 8 years. His total IPL salary till date has been Rs 131.6 crores and has enjoyed a 400% spike from his inaugural salary of Rs 3 crores.
1. MS Dhoni – Rs 137.8 crore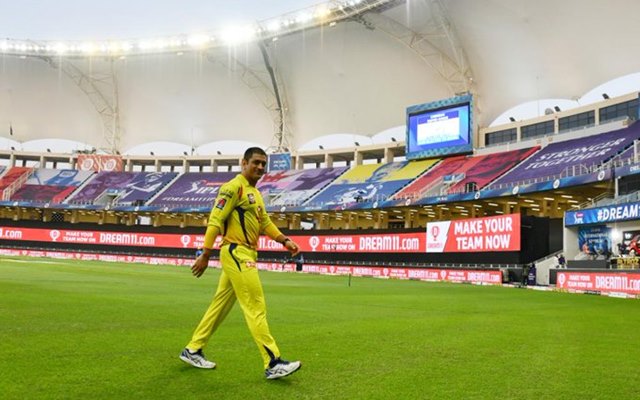 MS Dhoni getting sold for USD$1.5 million to CSK as the most expensive player was a mind-boggling number back in 2008. It was perhaps the time when the entire world got a real gist of what IPL as a tournament can possess. But ever since then his stint with CSK has been priceless.
Dhoni has played for CSK in 11 IPL editions making them one of the most iconic and successful teams in league's history. Apart from CSK, Dhoni also played and captained Rising Pune Supergiant when the three-time champion franchise was suspended.
Dhoni has earned a whopping amount of Rs 137.8 crores over the span of 13 years in the IPL. The legendary captain and cool finisher has seen a hike of 150% from his inaugural edition's salary.
~Written by Jai Chainani
Note: All the Data has been taken from Moneyball.
Source: The source of this content is our cricket news platform Crictracker.
SportsInfo offers cricket, soccer, kabaddi, tennis, badminton, racing, basketball and other sports news, articles, videos, live coverage & live scores, player rankings & team rankings. Also, offers minute details of any match along with live commentary.