Your team is tottering at 73/4. The opposition has scored a mammoth 578, and the bowlers are on the prowl, waiting for a chance to knock you down. Your side's batting talisman has struggled out in the middle, facing 48 balls, scoring 11 runs. In this situation, what will you do?
Ask Rishabh Pant all this, and he will probably tell you not to read too much into the situation and complicate your life. He knows only one way to bat, and that is to go out and hit the red cherry as hard as he can. On 7th February 2021, Pant tore the England bowling attack to shreds. But then, just when it looked as if he would carry on and guide India to safety, he perished. And, that is the other side of him. You never know what is coming next, but as long as it lasts, it makes you travel to a different world.
The Pant masterclass in Chennai
As soon as Pant walked to the crease in the first innings at Chennai against England, his intent was clear. He was not going to get bogged down and was going to take his chances. He scored his first boundary off the sixth ball he faced. Jofra Archer bowled a delivery on his pads, and Pant flicked him to the fine leg fence. Off the next delivery, Archer overcompensated and bowled the red cherry way outside off stump. Pant rocked onto the backfoot and cut him between point and cover for a boundary.
And then, came that murderous assault on Jack Leach that would haunt the left-arm spinner for a long time. Leach tossed the ball up to Pant, in a bid to entice the left-hander. And, Pant came down the track and smashed him way past mid-wicket into the stands with the turn. Leach tossed the ball up again, and again Pant went for the heave over mid-wicket and managed to clear the fielder at deep square leg by a matter of inches. It was a brave shot, and fortune was favoring him as well.
Leach just did not change his tactic. And Pant did not change his either. Yet again Leach tossed the ball up, and yet again Pant came down and smashed him over deep mid-wicket for another six. This continued for the fourth time, and this time the ball disappeared over the Long On fielder for six. In fact, such was the dominance that Pant exhibited, that in his first 4 overs, Leach gave away 41 runs.
The 23-year-old reached his half-century with another blazing shot. He danced down the track and smashed Leach over his head to reach his half-century. He had reached his fifty in just 40 balls. And, that is a very good pace, even for T20 cricket.
Pant did not spare the old horse, James Anderson, either. When Anderson pitched the delivery short and wide, the left-hander cut him fiercely past point. And then, came the shot which would have made our hearts skip a beat. Anderson bowled a perfectly delivery on off stump, Pant just rose on his toes and punched him past cover. It is shots like these that make Pant the special talent that he is.
Even after he lost his partner Cheteshwar Pujara, with whom he put on a critical partnership of 119 runs, Pant did not change his style. The left-hander even tried his hand at the scoop shot off the bowling of Leach, and the ball went past the keeper into the boundary.
And then he throws it away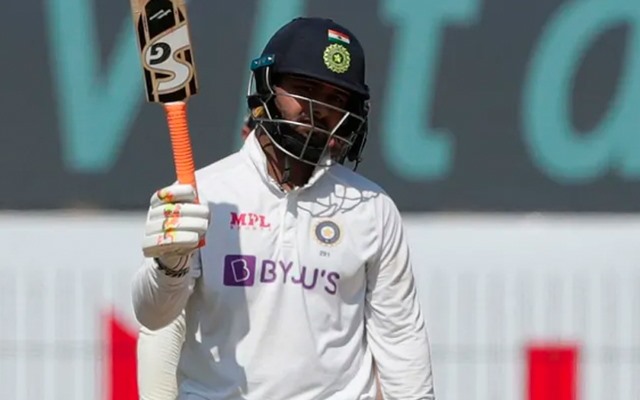 Pant was looking as if he would steer India to safety and see through the end of Day 3. But then, just when he was nine runs short of his hundred, Pant threw it all away. To a flighted delivery from Bess, he went for an extravagant drive, did not connect the ball properly, and the cherry landed into the waiting hands of the cover fielder.
Was it a needless shot? Probably yes. But that is the way Pant plays. And, if you enjoy his scintillating sixes that sail into the stands, you will have to stand by him when he perishes as well.
Pant and his importance to the side
In his short Test career that has lasted only 16 Test matches (excluding the ongoing Test), Pant has already played some match-defining innings. He has 6 scores of fifty or more in Tests (excluding the current Test). In the table below, let us take a look at each one of those scores and the impact that it has created on the result.
| | | | | | |
| --- | --- | --- | --- | --- | --- |
| Runs | Balls Faced | S/R | Opposition | Venue | Match Result |
| 114 | 146 | 78.08 | England | England | Lost |
| 92 | 84 | 109.52 | West Indies | India | Won |
| 92 | 134 | 68.66 | West Indies | India | Won |
| 159* | 189 | 84.13 | Australia | Australia | Draw |
| 97 | 118 | 82.20 | Australia | Australia | Draw |
| 89* | 138 | 64.49 | Australia | Australia | Won |
Note: His fifty against England in the ongoing Test match is not included as the match is still going on
We can see from the above table that Pant has dominated the opposition. Not even in a single instance where he has scored a half-century or more, has his strike rate gone below 64. And, Pant has already scored hundreds in England and Australia. But more importantly, it is the impact that he has created that needs to be delved into further. Pant's two identical scores of 92 against West Indies allowed India to thrash the opposition on both occasions at home. But it is his exploits in Australia that deserve our attention.
The left hander's 159* at Sydney against Australia in the fourth Test in the year 2019 allowed India to secure a crucial draw and enabled them to win a Test series in Australia for the first time.
His magical 97 at the same venue two years later, in January 2021 allowed the Indian side to draw a match they looked like losing. And, his 89* at The Gabba in Brisbane helped his side to record a victory that will be talked about for posterity.
Rishabh Pant and his world
Rishabh Pant lives in a world that is beyond our reach. It is a world where fear has no place, it is a world where the freedom of youth expresses itself to the fullest, and it is a world that keeps our hearts racing. Pant will succeed sometimes; he will fail sometimes.
But then, do not try to enter his world, for you will not comprehend it. Just stay outside, and enjoy what goes on there.
Note: All the stats have been taken from Howstat cricket and have been updated as on 7th February 2021
Source: The source of this content is our cricket news platform Crictracker.
SportsInfo offers cricket, soccer, kabaddi, tennis, badminton, racing, basketball and other sports news, articles, videos, live coverage & live scores, player rankings & team rankings. Also, offers minute details of any match along with live commentary.