So, let us throw in a tinge of football into cricket. So, what does that mean? Well, football has two transfer windows in a year where players can be transferred from one league to another. So, how would it be if cricket too had the same facility?
How would it be, if the players from the IPL go and ply their trade in some other T20 league in the world? Will there be any dream opening combinations? Can there be any spine-tingling bowling combos that unshackle the mind?
Can an Indian player from the IPL go and lead some other team in some other cricketing league? In this article, let us take a look at 6 major transfers that would have happened if cricket had transfer windows like football.
6.Ravindra Jadeja to Peshawar Zalmi (PSL)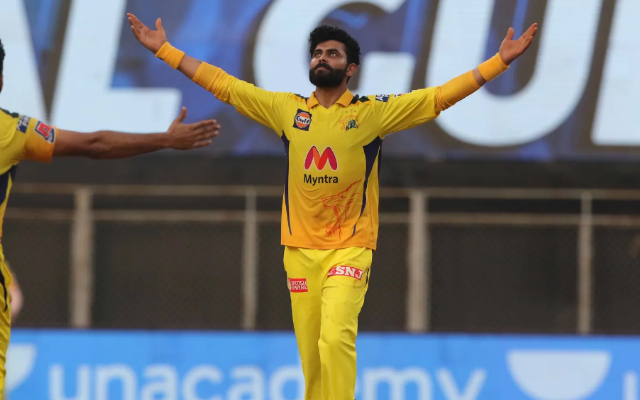 Ravindra Jadeja is one of the most sought-after all-rounders in T20 cricket today. Jadeja can rip apart any bowling attack and provide the final flourish and momentum that any side needs at the death with the willow. He can also roll his arm over in the middle overs and take crucial wickets.
And, it would not be an exaggeration to state that Jadeja is arguably one of the best fielders in the world. So, how would it be, if Jadeja was transferred to the Pakistan Super League and offers his services to the Peshawar Zalmi side?
The Peshawar side lacks a quality spin bowling all-rounder with a lot of experience in their side at the moment, and who better than Ravindra Jadeja to fill the void? Jadeja is a veteran of 191 IPL matches. While he has scored 2290 runs with the willow at a strike rate of close to 130 in IPL cricket, he has also scalped 120 wickets with the ball as well. And surely, Jadeja would be the perfect fit for the Peshawar side.
5. Jasprit Bumrah to Adelaide Strikers (BBL)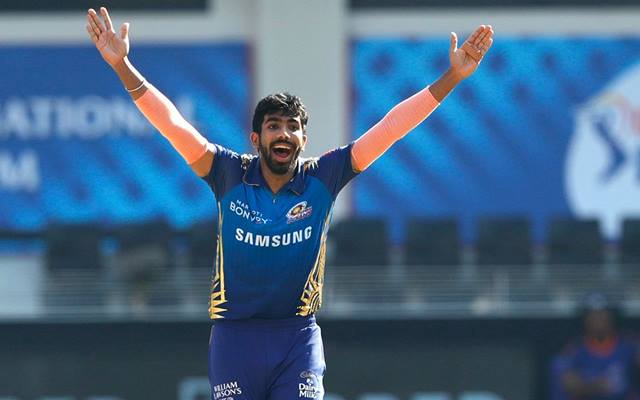 Ask any batsman in the world and he will tell you that it is always a nasty feeling to face a bowler like Rashid Khan. Now tell the batsman that Jasprit Bumrah will also be bowling at him alongside Rashid Khan, and the batsman will surely feel extremely uncomfortable.
And, this deadly combo of Rashid Khan and Jasprit Bumrah bowling in tandem can take place if Bumrah moves to the Adelaide Strikers side in the Big Bash League. Bumrah will easily qualify as one of the best bowlers in limited-overs cricket. He can bowl the yorker with relentless accuracy, he can mix up his pace cleverly, and can also surprise the batsman with a quick bouncer when it is least expected.
And, Bumrah has generated stunning numbers in IPL cricket with the ball in hand as well. In the 99 matches that the right-arm pacer has played in the IPL, Bumrah has picked up 115 wickets and has scalped them at a strike rate of just 19.60. The pace of Bumrah and the spin of Rashid Khan will surely make the opposition shudder in fear, isn't it?
4. Rishabh Pant to Hobart Hurricanes (BBL)
Fans of cricket would recall the famous conversation that Tim Paine and Rishabh Pant had when India toured Australia in 2018-19. The Australian cricketer had asked Pant to babysit his kids. And, Pant actually went ahead and fulfilled Paine's wish. The Indian wicket-keeper went to Paine's house to babysit his kids.
So, just put both of them in the same side together. And surely, Tim Paine and Rishabh Pant playing for the same side would be incredible, isn't it? That would be possible if Pant moves to the Hobart Hurricanes outfit in the Big Bash League. But then, apart from the sight of seeing Pant and Paine together, one look at the Hobart Hurricanes side reveals that they lack an explosive middle-order batsman like Pant.
Pant is a batsman who can decimate any bowling attack on his day. In the 76 IPL matches that he has played in his career, the left-hander has plundered 2292 runs and has scored his runs at a rampaging strike rate of close to 150. Surely, Pant will add a lot of value to the Hurricanes outfit.
3. Rohit Sharma to Perth Scorchers (BBL)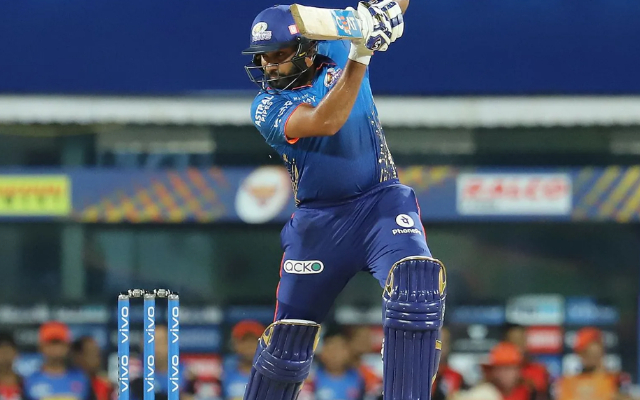 He is also called the 'Hitman'. There is arguably no Indian batsman who can strike the ball as cleanly as the Mumbai Indians' (MI) skipper. Rohit Sharma is a batsman who can send shivers to any bowling attack around the world.
Sharma is also the only batsman in the history of T20Is to have plundered 4 T20I centuries and has scored 2864 runs at an average of 32.54 and a strike rate of 138.96. Even in the IPL, Rohit has left an indelible mark and will qualify as one of the greatest batsmen in IPL cricket.
Sharma has scored 5480 runs in the IPL and has scored his runs at an average of 31.49. And, the Perth Scorchers would be the ideal side for Rohit Sharma. The Scorchers have explosive batsmen like Colin Munro and Jason Roy in their ranks.
And, the mere sight of Rohit Sharma walking out to open the batting with either Jason Roy or Colin Munro is enough to send goosebumps to the opposition.
2. MS Dhoni to Trinbago Knight Riders (CPL)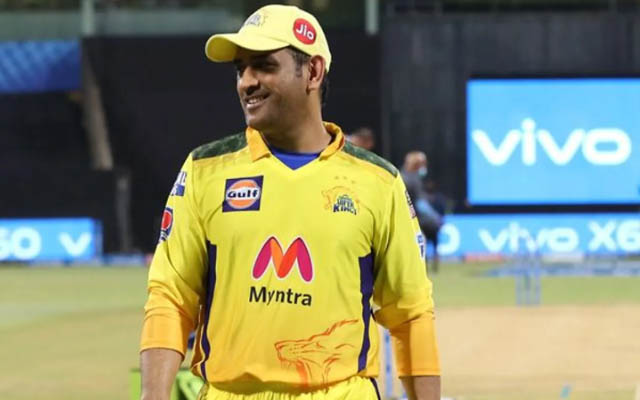 MS Dhoni is an iconic figure in the world of cricket. He is a captain who has tasted success in every single format of the game and is a captain who has left a lasting mark in the cricketing world. Dhoni has led India to the T20 World Cup title in 2007, the fifty over World Cup title in 2011, and the Champions Trophy title in 2013.
Even in the IPL, the legendary cricketer has led the Chennai Super Kings (CSK) side to 3 IPL titles. Dhoni is one of the best finishers that the game of cricket has ever seen, and Dhoni has, on numerous occasions taken his side past the finish line with a sense of calmness with the willow in hand.
And, Dhoni's record in IPL cricket makes him stand out as a colossus. In the 211 matches that Dhoni has played in the IPL, the 39-year-old has scored 4669 runs at an average in excess of 40, and a strike rate of 136.64. He is also one of the best wicket keepers in limited-overs cricket and is an asset for any franchise he plays for in T20 cricket.
And, Dhoni would perfectly fit into the Trinbago Knight Riders side. The Trinbago outfit also has West Indian cricketer Kieron Pollard in the side, and Pollard and Dhoni will qualify as two of the most powerful strikers of the cricket ball. And, if Pollard and Dhoni bat together, then they can cause unfathomable carnage.
Dhoni is also one of the best wicket keepers in limited-overs cricket, and can also don the wicket-keeping gloves as well. And needless to say, the CSK legend will also lead the Trinbago Knight Riders outfit.
1. Virat Kohli to Karachi Kings (PSL)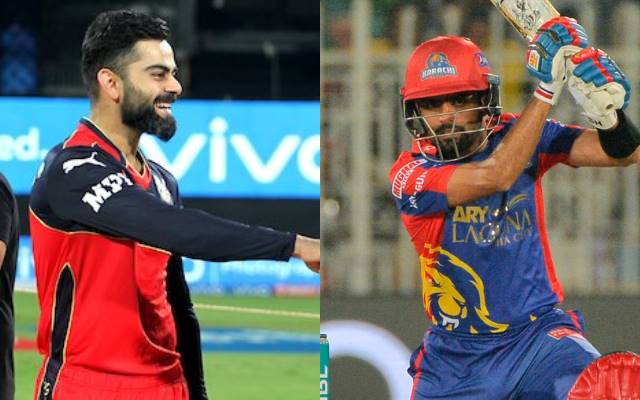 If there is one comparison that has been talked about so much in recent times, it is the comparison between Indian batting legend Virat Kohli and Pakistan batting superstar Babar Azam. So, the best thing would be to put both of them in the same side, isn't it?
Fans can marvel at the sight of Babar Azam and Virat Kohli walking out to open the batting together for the Karachi Kings side. Both Kohli and Azam are blessed with a classic cover drive, and both these men are so adept at picking the length early as well.
And, Kohli's numbers in T20 cricket qualify him as a phenomenon. The Indian batting maestro is the highest run-scorer in T20I cricket and has amassed 3159 runs at an average of 52.65. In the IPL, Kohli stands in a league of his own. The Royal Challengers Bangalore (RCB) skipper is the only batsman to have scored over 6000 runs in IPL cricket.
In 199 IPL matches, the right-hander has scored 6076 runs at an average of 37.97. Kohli has also smashed 5 centuries and 40 half-centuries in the IPL as well. Babar Azam too boasts of an incredible record in T20I cricket and has scored 2035 runs at an average of 47.32. Just imagine the plight of the bowlers, when Kohli and Azam pair up together!
Source: The source of this content is our cricket news platform Crictracker.
SportsInfo offers cricket, soccer, kabaddi, tennis, badminton, racing, basketball and other sports news, articles, videos, live coverage & live scores, player rankings & team rankings. Also, offers minute details of any match along with live commentary.