This puts us facing the question: Are the days of the batsmen playing marathon innings gone? There was a time when batsmanship in cricket was known by the examples set by people like Sunil Gavaskar or Hanif Mohammad or even Rahul Dravid of modern-day cricket. Hanif Mohammad had once played a Test knock that lasted 16 hours — a timeframe within which perhaps four or more T20 games can be completed. This brings us to the key question: Have the batters lost their will to survive?
Playing marathon knocks is not just about skills
That will is not something that only comes with skills. That will also reflect an iron-hard mentality that batsmen need to possess to survive tough bowling attacks and the test of time. There is a very thin line of difference between surviving on the wicket and throwing it away. The term 'Test' is all about that difference.
When the money was less, the batsmen yet put everything into it to survive a day in Test cricket. A bowler still gets many chances to come back at a batsman but for the latter, it is all about a chance. For the West Indian batsmen, lashing out at the Whites and winning games against them was more of a victory against colonialism. All these small matters added up into complete batsmanship. When cricket was not yet an entertaining circus but was more about a philosophy of life and its story of survival. Test cricket defined the final frontier — the toughest one — and the batsmen had only their willow as their most trusted ally.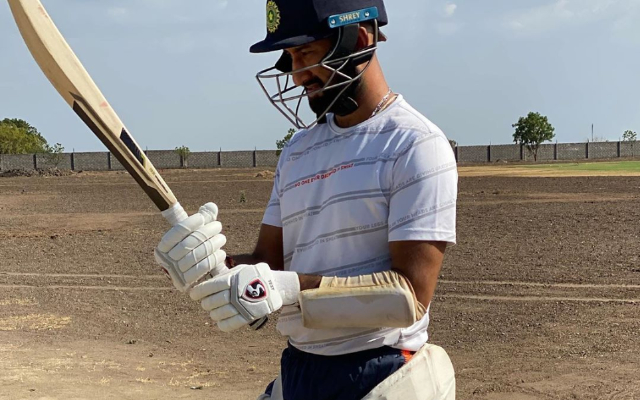 Not anymore now. The breed is more slap-happy now. The money is so huge that even a single six can fetch humongous amounts. Playing for hours instead of days makes the players of today richer by a thousand times. There is no real need to take cricket as some form of war. The real challenge is not survival on the wicket but in the world of endorsements for which longevity is key and for longevity, one needs to be fitter. The strategies of becoming a successful cricketer have changed incredibly and playing a marathon inning under the rough sun no longer constitutes a feat to feel proud about. Work on your power, hit towering shots, entertain the public — that's what makes you a batsman of worth. Rest doesn't matter.
Yes, the rest doesn't matter. We saw how Pujara, despite his conquering feats with the bat in Australia in 2018-19 when India ended up as the winners. Yet, the man couldn't yet manage an IPL contract and remained an exceptional breed of Indian cricket who is called up occasionally to do that 'marathon innings' bit. The rest are happy bludgeoning around.
India's Test skills are not reflected by their rankings. In fact, those rankings do not correctly reflect the actual Test skills of any of the countries that play the long format today. India will do their Test fortunes a favor by less frantically celebrating the T20 and IPL heroes for they are not the ones to rescue the team from perishing. The unfortunate part of the story is those who rescue in the long format are not celebrated anymore beyond the temporary euphoria.
If those heroes are not celebrated, then their stories are bound to be forgotten fast. After the 36-9 scorecard, it is high time India's cricketing brains engage in marathon sessions to discover those who can play marathon knocks with the bat. Till then, it is all too uncertain outside the off stump.
Source: The source of this content is our cricket news platform Crictracker.
SportsInfo offers cricket, soccer, kabaddi, tennis, badminton, racing, basketball and other sports news, articles, videos, live coverage & live scores, player rankings & team rankings. Also, offers minute details of any match along with live commentary.