With every passing era along with every passing generation there comes an exquisite class of batsmen who flag their supremacy in international cricket. Be it the time of 1990s when both Sachin Tendulkar and Brian Lara were the undisputed kings. Or the decade of 2000s where the duo of Ricky Ponting and Jacques Kallis honed their uproar. Time and again the game has witnessed such kind of an elite virtuosity and in today's time there comes the presence of the fab-five club.
Not long ago, the club mainly had four world-class champions but with Babar Azam being in its invigorating batting form across formats, the club has now fortified itself by adding him. However, with the game being predominantly called as a batsman's companion at least in the arena of limited-overs, there's a cladding of batters who actually have got overshadowed by the current fab five.
Although they may not be utterly consistent unlike the fab five across formats. But in their most comforting format, they do match the fab five's finesse.
Hence here are five such batsmen who have got eclipsed by the current fab five:
1. Rohit Sharma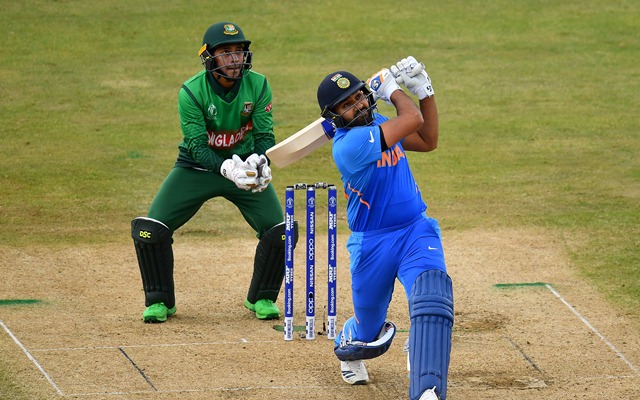 There's a no brainer that this right-handed batsman on his given day can completely wipe out the peerlessness of this current fab five. Ever since he has started to open the innings across formats in international cricket, Rohit can thus be termed as another integral spine along with skipper Virat Kohli in the batting department. Although in Test cricket one might still find him shallow, but at least in his home conditions, the right-handed batsman has been the biggest match-winner for his team since 2019.
Regardless of his struggle in the longest format, since 2013, Rohit's forte has been the limited-overs cricket. In ODIs, he already has scored more than nine thousand runs and is averaging close to 50. In addition to this, his 29 ODI hundreds (also including the three double tons) rank him fourth in the all-time list of players scoring most centuries. Also, gone are the days when he was criticized hard for his underwhelming play in the ICC events as in the 2019 World Cup, the hitman amassed a total of five hundreds in the tournament.
His T20I record just like the ODIs also yields a similar kind of praise. As of now, he is the only batsman who has the most number of hundreds (4) in the shortest format. All in all, since 2017 the deputy chief has been an extravagant proposition for the Indian team at least in the limited-overs format. But because of king Kohli's adroitness, one can surely say that Rohit's aptitude has got marginally swayed time and again.
2. David Warner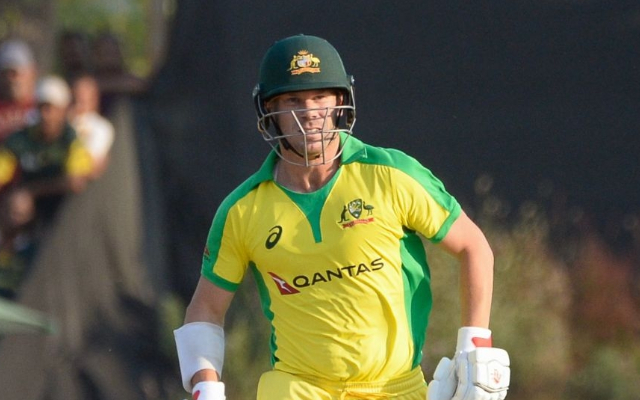 Just like Rohit Sharma, even David Warner also finds himself in a similar boat. Ever since he made his prolific debut in 2009 against South Africa in the shortest format, the left-handed batsman since then has been an established entity in all three formats. Not to forget he is also one of the pioneers who had earnestly exerted himself into the events of T20 cricket especially at a time when the shortest format was yet to achieve its full glory.
His veritable class is best witnessed in the longest format where he has played more than 85 Test matches and has scored more than seven thousand runs. By batting at an average of more than 48, the left-hander has amassed a total of 24 centuries and currently ranks ninth in the Australian list of most centuries being scored by a player. In ODI cricket, he has only played 128 matches and averages almost 46 with his bat. In terms of hundreds, he is only second (18) to former legendary batsman Ricky Ponting for Australia.
His T20I record also exhibits a similar story, wherein the 34-year-old has amassed more than 2000 runs under his belt. But despite being such an accomplished commodity for his national team, Warner has commonly got shaded by his peer Steve Smith.
3. Ross Taylor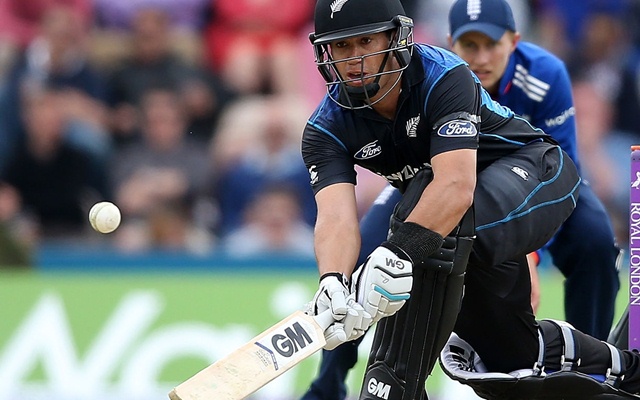 While the skipper Kane Williamson has been the chief in New Zealand's batting order for a while now, Ross Taylor perhaps a bonafide legend is surely an unsung hero. By being the most capped player (439) for the Kiwis across formats, this stalwart has mainly played all his international cricket by batting at number four. Since his debut in 2006, the right-handed batsman has been a vital cog in his team's many batting lineups thus making him the leading run-scorer for them in both Tests and ODIs.
By playing more than a hundred Test matches for his team, Ross has amassed more than seven thousand runs with an average of almost 46. In ODI cricket, Ross has in total played 232 matches and has fetched more than eight thousand five hundred runs (8,574). Also, a tally of 21 hundreds does make him the Black Caps' most accomplished batsman in terms of most centuries and overall ranks him 12th in the all-time list.
Now regardless of getting dropped in the T20Is, Ross Taylor has played more than a hundred matches for New Zealand. All in all, one can call him a once-in-a-generation player for his country. But one cannot surely ignore the fact that often he has got overshadowed by his skipper in all three formats.
4. Jonny Bairstow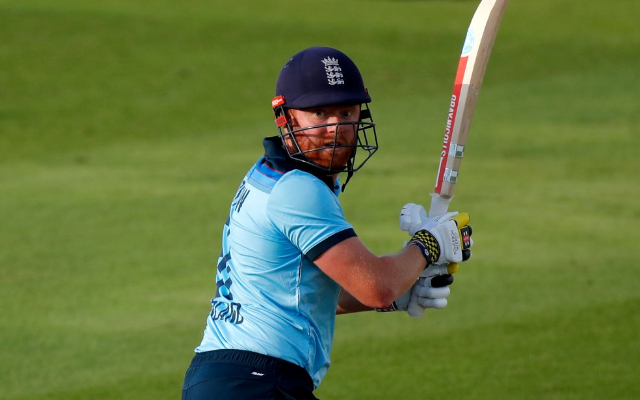 Just like the year 2015 had changed the fortunes of English cricket in the limited-overs format. Similarly such became the year in Jonny Bairstow's cricketing career. Ever since he played that astonishing 60-ball unbeaten 83 in the same year against New Zealand, which also allowed England to win a close series. Since then Bairstow has become a vital cog in England's exuberant batting in all three formats. Although he is still only upholding a white-ball contract with ECB, he now has got infused in the longest format mainly because of his shrewd ability to play spin well.
In the limited-overs format, the wicketkeeper-batsman has been the biggest revelation wherein in ODIs he has already scored 10 hundreds from 83 matches. By averaging 47, he has amassed a total of 3207 runs and also maintains a strike-rate of over a hundred. In addition to that, he also was a prominent member of England's World Cup-winning squad in 2019. Bairstow, also in his 46 T20Is, has scored more than 900 runs at an average of under 30.
In the longest format too, although he has played 73 Tests, he has only amassed 4169 runs including only six centuries. What makes him exceptional is his flexibility to bat at any position across formats in the top seven. All in all, despite being a sheer force at the top for England, Bairstow has been routinely overshadowed by Joe Root's affluence.
5. Azhar Ali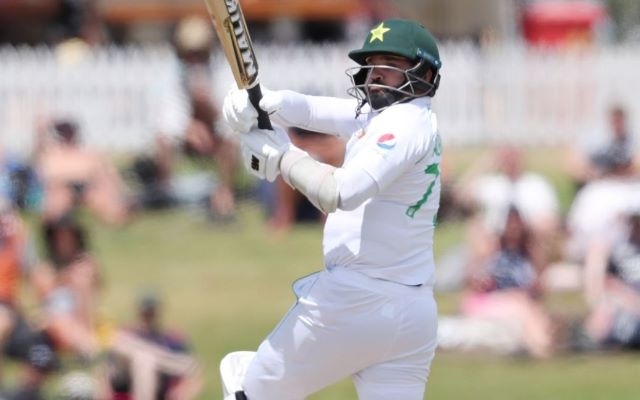 From making his debut in 2010 at a time when players like Younis Khan and Misbah-ul-Haq were looking after the reigns of Pakistan cricket to establishing himself as the skipper and then playing under Babar Azam, this 36-year old has already had an eventful Test career for Pakistan. Azhar's name in this list has mainly been added because of his fertile Test career.
Not long ago, not only he was the Test captain of the side but also the team's most prolific batsman in the longest format. In his vibrant Test career, he has played 85 Test matches and has scored more than six thousand runs which also includes 17 centuries. In the overseas tours of England and Australia back in 2016 -17, the right-hander had played a prominent role in Pakistan's uncertain batting lineup wherein he averaged more than 42 in England and 81.20 in Australia.
But with the rise of Babar Azam and now with him being the man in charge even in the longest format, Azhar's jaunty proposition has moreover got shadowed. Although Babar himself does lack utter consistency especially when compared with his peers in the red-ball format, as of now he surely is Pakistan's most cherished batsman across all formats.
Source: The source of this content is our cricket news platform Crictracker.
SportsInfo offers cricket, soccer, kabaddi, tennis, badminton, racing, basketball and other sports news, articles, videos, live coverage & live scores, player rankings & team rankings. Also, offers minute details of any match along with live commentary.