Test cricket and T20, the two formats of the game are closely related but are a lot different from each other. One tests the patience of a player while the other tests innovation. A lot of players have become specialists in their respective formats but there are players who have performed extremely well in both formats.
A lot of Test specialists have proven their mettle in the T20 matches as well. Rahul Dravid played so long for the Rajasthan Royals; Wriddhiman Saha has been playing IPL for a very long time and has even scored a century; Jacques Kallis has such an impressive T20 record, Ravichandran Ashwin, who is currently out of the national limited-overs squad, acts as a trump card in IPL- there are a lot others who were regarded as Test players but performed extremely well in the shortest format of the game.
The IPL auction is round the corner and a lot of teams would be strategizing which players they will buy at the auction. Teams have started releasing their players in order to have enough in the purse for the auction, to buy players who'd enhance their team's balance.
Here we bring you a list of 5 Test specialists, who are capable of starting a bidding war if they get into the IPL auction:
1. Zak Crawley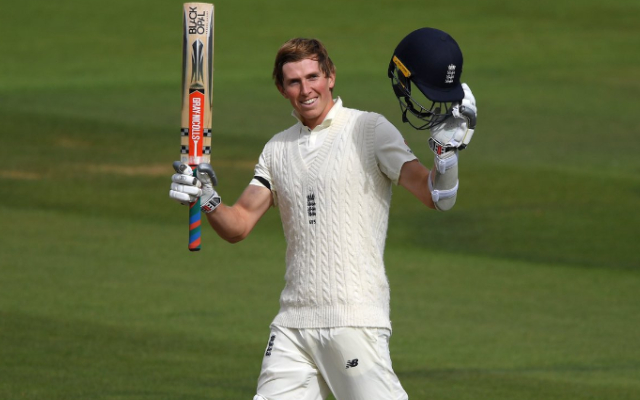 An opener plays a very important role in a T20 game. He provides the start and sets the course and pace of the rest of the innings. Zak Crawley is England's opener in Test matches. Crawley is a classic Test match player and has got all the shots in the textbook. He is fixed in his technique and that is what has made him successful at such a young age.
Crawley's career is pretty young. The 22-year-old opener has just played 8 games so far but has managed to get into the spotlight with his performances. In 12 innings, the right-hander has scored 581 runs at an average of 48.42 which is very impressive considering the format. Crawley made headlines when he scored 267 runs against Pakistan, which is the second-highest maiden Test hundred by an English batsman.
Success to Crawley has come at a very fast pace. The Kent opener started playing for the club in 2018 as a middle-order batsman. He was soon promoted as an opener by the team management. A successful year with the team earned him a national call up for the New Zealand tour in 2019. It was a pretty average tour for him as he played just 1 inning and scored just 1 run.
But the team management continued to show faith in the youngster and he stood upon everyone's expectations. Even though Crawley has just played in Test matches for England so far, he has a very impressive domestic T20 record. In 24 games, Crawley has scored 652 runs at an average of 31.04 and a strike rate of 150.
Teams like Delhi Capitals, Sunrisers Hyderabad are struggling to find an opener who could anchor the innings. Crawley's natural gameplay is of an anchor, but he can play strokes as and when the situation requires. A lot of teams would be eyeing the youngster and if he makes it to the auction, there's a huge chance that he'll be sold for good bidding.
2. Keshav Maharaj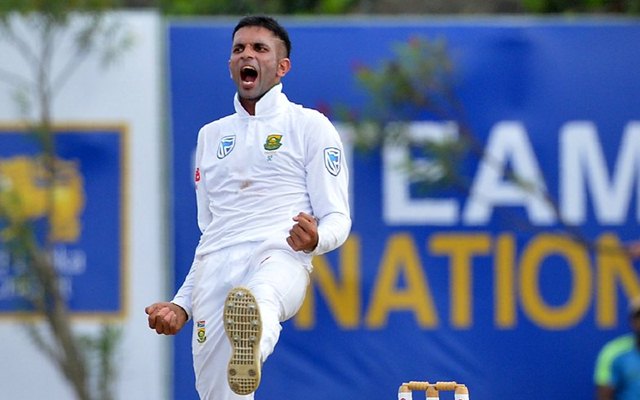 The Indian sub-continent is a place where spinners thrive and a spinner like Keshav Maharaj would turn the tides of the game with his spin. Maharaj made his debut for South Africa in the year 2016, playing against Australia in Australia. In his debut game itself, Maharaj picked up 4 wickets and scored 57 runs (combined in both innings).
From there on, Maharaj became South Africa's primary spinner in the longest format of the game. Maharaj came into the limelight when he picked up 9 wickets in an innings against Sri Lanka in 2018, which is the most wickets in an innings by a South African in Asia. In his 32 games so far, Maharaj has picked up 110 wickets at an average of 34.05.
Not just a great bowler, Maharaj is a pretty handy lower-order batsman as well. Batting at 8 and 9 for South Africa, he has scored 718 runs at those positions with the highest score of 73. What makes Maharaj special is the fact that most of his wickets have come on the non-turning tracks of England, South Africa and Australia. A classical bowler, Maharaj believes in mastering one-trick rather than trying a lot of things.
He holds his line and keeps it on the stumps, giving no room to the batsmen to play their shots. Maharaj currently ranks 28 in ICC's Test bowler rankings but hasn't made his debut for South Africa in T20 internationals. But there's no doubt about the fact that he will start a bidding war among teams if he ever goes up for the auction.
3. Neil Wagner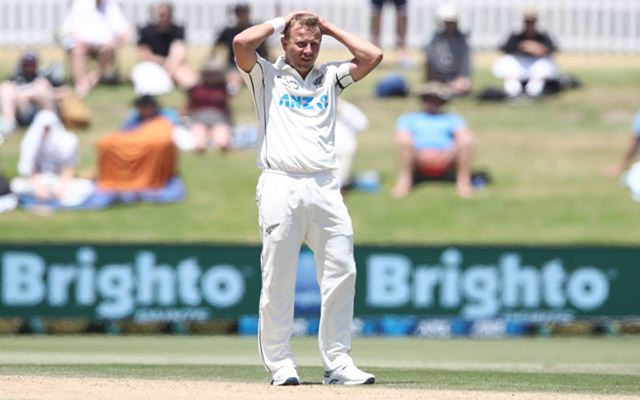 A pure Test match player, Neil Wagner is among the South Africans who play for New Zealand, including Colin Munro, BJ Watling and Glenn Phillips. Wagner is a permanent member of the New Zealand Test squad and plays as the third seamer alongside Tim Southee and Trent Boult.
Wagner had a pretty average start to his career as he picked up just 5 wickets in his first 3 Test matches against West Indies and South Africa but the 34-year-old left-arm pacer didn't lose hope and continued to make himself better. Wagner now has played 51 Test matches for New Zealand and has picked up 219 wickets at an average of 26.32.
Wagner currently ranks 3rd in ICC's Test bowlers ranking with 833 points. What makes Wagner different from everyone else is his setup game, the best of which was seen against Steve Smith at the start of 2020. He can bowl at any segment in the game, be it the new ball or the old ball.
He brings the ball heavily into the right-handers which is very, very unsettling. Even though he has never played limited-overs cricket for New Zealand, a lot of teams would be interested in buying him if he ever goes up for an auction at the IPL.
4. Hanuma Vihari
Over the last couple of years, Hanuma Vihari has become the desired number 5 for India in Test matches. In just 11 Test matches so far, the 27-year-old batsman has scored 597 runs at an average of 33.17 with four 50s and one 100.
Although Vihari has already played IPL before, he has not been able to leave any impact whatsoever. So far, Vihari has played 24 IPL games across three seasons, 2013, 2015, and 2019. He scored 284 runs at an average of 14.2 and a strike rate of 88.47, which is by the standard of T20 cricket, a very poor stat. In these 24 games, Vihari scored no fifties and hit just one six.
This non-consistency has been the reason why IPL franchises often ignore him, and he goes unsold at the auction. But this is a new Vihari now. He looks like a much more confident player now, backs his game well, plays shots to all parts of the ground and shows maturity when needed.
Vihari made his Test debut against England in the year 2018 after an excellent first-class season and scored 56 runs in his debut innings itself. Since then, he has continued to perform very well for India in the lower middle order. The good thing about Vihari is that he can bat at any position and can chip in with his part-time off-spin as well. He has 5 scalps to his name. In the 2018 Test series against Australia, he even opened the batting for India in the absence of regular openers. This shows how versatile and agile the player is.
Currently, most franchises in the IPL are struggling with the lack of an experienced middle-order batsman. That's where Vihari comes in handy. He can anchor the innings as well as hit strokes whenever required. With his flexible nature and good stroke-play, he can come in handy for any franchise that buys him.
5. Jermaine Blackwood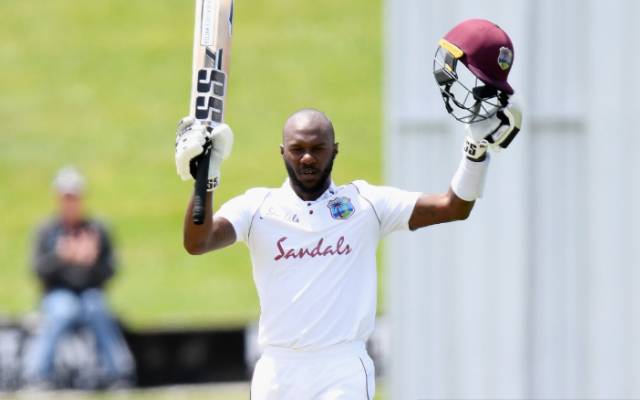 Hailing from Jamaica comes an aggressive lower middle-order batsman who is an important player in the West Indies Test team. Blackwood came in as a replacement of Marlon Samuels against New Zealand in 2014 but soon found himself fixed at number 6 for the West Indies.
In 33 Test matches, Blackwood has scored 1,789 runs with 2 centuries and 13 fifties at an average of 32.53. In his debut match itself, he made a well-crafted 63 with the help of 6 fours and 2 sixes. Even though he plays just Test matches Blackwood is a natural stroke player.
He likes to keep the scoreboard ticking and he does that without taking much risk. Over the last 6 years, Blackwood has impressed everyone with his maturity and his reading of the game. Everyone knows about the dominance of the West Indies in T20 Cricket. The Caribbean team has won two T20 World Cups so far, in 2012 and 2016.
Even in the IPL, there is an abundance of Caribbean players in almost every team. Blackwood has trained with one of the greatest in the format, Andre Russell. Not only can he finish the games, but he can also come in handy with his part-time off-spin Blackwood is a complete cricketer and would be an important asset to any franchise he plays for.
Source: The source of this content is our cricket news platform Crictracker.
SportsInfo offers cricket, soccer, kabaddi, tennis, badminton, racing, basketball and other sports news, articles, videos, live coverage & live scores, player rankings & team rankings. Also, offers minute details of any match along with live commentary.