2020, for the most part, has been a year marred with negativity and disappointment. Especially from a cricket fan's perspective: the number of international games televised this year were at a record low, owing to the COVID-19 global pandemic.
But heading into 2021, while things are still quite iffy on the future global health situation, there are some interesting cricket templates available to draw conclusions for the coming year. One of them being the best set of players from the year gone by. So in the vein of the popular best and worst playing XIs of the year: here's a fun spin on the classic format, as we analyze 2020's Best Playing XI of Cricketers from Asia only.
Asian ODI XI of 2020
Liton Das (BDESH)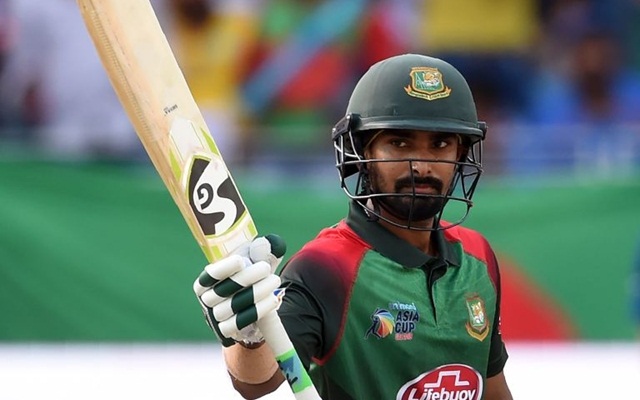 The 26-year-old Bangladesh batsman has, in recent years, been a vital cog to their success in One-Day cricket. His ability to play a wide range of shots makes him an extremely valuable, all-terrain player for the Bengal Tigers.
But the aspect that really earmarks Liton as one of Bangladesh's most promising batters, is his versatility in the batting order. After a moderately successful 2019, where he played mostly in the middle-order, Liton amped up the heat this year in Bangladesh's one-off ODI home series against Zimbabwe.
Playing as an opener, Liton scored two scintillating tons; the second knock being a gargantuan innings of 176 that ended up as this year's ODI high score. Thanks to that series, he finishes 2020 with an insanely jacked-up average of 155.5. Easy pickings to open the batting for the best Asia XI team.
There could be some questions over his consistency, and some doubts over how he fares against better-ranked international oppositions. But considering his rich vein of form in the recently concluded Bangabandhu T20 Cup- where he topped the run-scoring charts with 393-runs- Liton makes a more than strong case for himself to lead this competent line-up's run-scoring responsibilities.
Avishka Fernando (SL)
From one promising young talent to another; 2020, for the limited amount of cricket that it has seen, has been quite a rewarding one for youngsters. Case in point: 22-year-old Sri Lanka opener Avishka Fernando fills in the second slot on this well-rounded Asian team.
Avishka's budding talent became quite clear on the international stage in last year's World Cup, when he shepherded his team to a win against the West Indies with an impressive hundred.
And his love-affair with the men-in-maroon extended well onto this year as well. Earlier this February, in the 3-match ODI home-series, the Wadduwa-born right-hander scored 206-runs at an average of 127. His run-tally included a century and a fifty; each of which were crucial to the hosts' 3-0 whitewash over their Caribbean counterparts.
Much like Liton, the lesser available sample size does raise some concerns over Avishka's place in the side. But when you factor his pyrotechnics in the recently-concluded Lanka Premier League (275-runs @ 39.29), it becomes clear that the youngster is someone to watch out for. His promise makes him one of the more exciting players in this Asia XI.
Virat Kohli (IND) (c)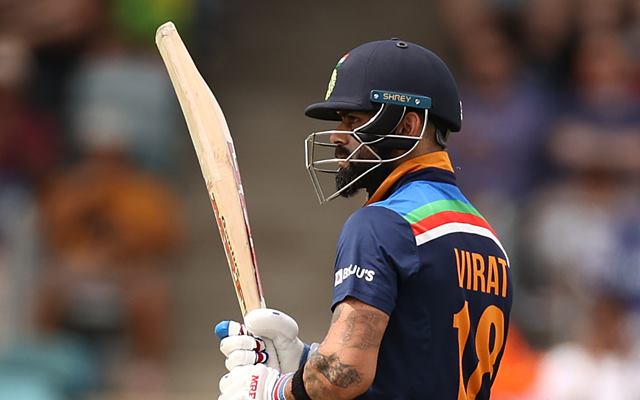 It's not often that one can raise doubts over Virat Kohli's inclusion in any best XI team. After all, the top-ranked ODI batsman in the world has played quite a few innings of note to warrant his place as one of the best modern-era cricketers. But this year, King Kohli's story of world-wide domination has had some slightly deeper angles to itself.
Statistically, 2020 has been quite a rewarding year for the India captain. In 9 ODI games, spanning across India, New Zealand, and Australia, Kohli accumulated 431-runs at a healthy average of 47.88. In the process, he also struck 5 half-centuries while simultaneously captaining the white-ball team.
But while King Kohli's performances look impressive on paper, the fact that he went through his first century-less year since 2008 (across all three international formats) is a massive let-down. Additionally, his style of captaincy was found wanting on several areas.
Regardless of those blemishes, purely from a stats and performance-based perspective, there's hardly any doubt that Kohli should assume his rightful, one-down position in this year's best Asia XI.
Babar Azam (PAK)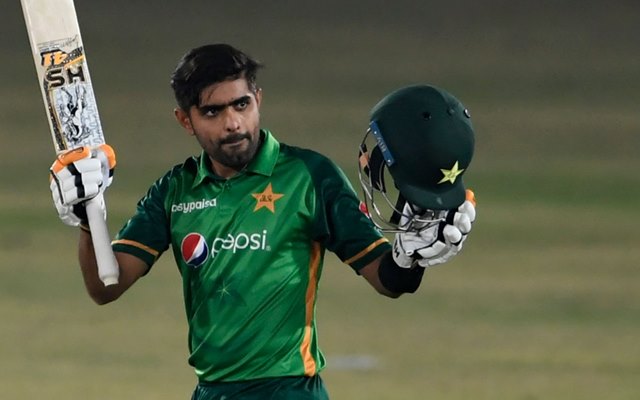 It was only a matter of time before the Pakistani think tank would ascend Babar to the role of captaincy. In an otherwise inconsistent team, the Lahore-born right-hand-bat has been one of the most prolific and stylish run-scorers. His airtight technique has even drawn comparisons to the likes of batting legends like Mahela Jayewardene.
After being in the international circuit for five years, Babar finally got to take over as the men-in-green's official white-ball captain in 2020. And his performances in his debut ODI series- a 3-match face-off against Zimbabwe- were quite stellar.
Playing at home, Babar scored 221-runs at an average of 110.5, striking at a solid SR of 101.84. His stellar run form included a fifty and a joint career-best high-score of 125.
Once again, the available sample size is less ideal than we would've preferred, and there's a strong argument for featuring the likes of Shreyas Iyer (India) and Zeeshan Maqsood (Oman) on this spot. But, as previously reasoned, Babar's knack of being consistent all-round the year- which even saw him lead the run-scoring charts in this year's PSL- warrants him a rightful spot on this list.
KL Rahul (IND) (wk)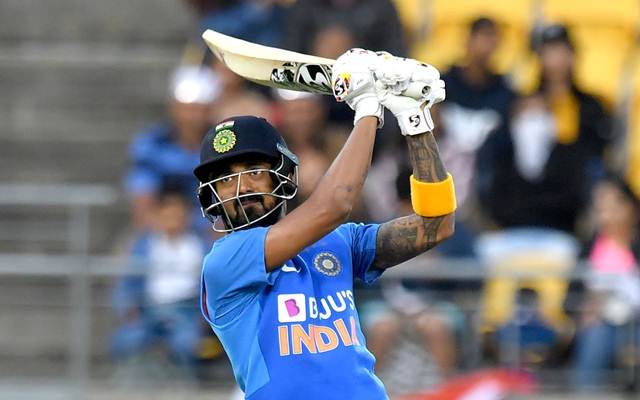 Rahul, the 28-year-old Karnataka 'keeper-batsman, had a strong reputation for his batting ever since he debuted in the international circuit. It was doubts over his wicket-keeping skills, though, that kept him side-lined out of the national reckoning for quite some time.
However, ever since the management invested their faith on Rahul as the white-ball team's full-time gloveman last year, his game has been on a constant rise. But it was this year, in 2020, though, that Rahul really hit the peak of his form- in regards to both batting and keeping.
Rahul appeared in each of the Indian team's 9 ODI appearances this year, spanned across India, New Zealand, and Australia. And in those 9 outings, Rahul scored a cumulative total of 443-runs at an average of 55.37. It was a big departure from the opening role he's accustomed to, but he still found his mojo and batted at a solid strike-rate of 106.23. The tally includes a century at the Bay Oval, and three fifties.
Additionally, he was able to inflict 12 dismissals (10 catches, 2 stumpings) as the team's first choice keeper. The BCCI rewarded Rahul's fine run of form- international, domestic, and at the IPL- by promoting him to a vice-captaincy role and a renewed run in the test team. 2020 turned out to be a great year for Rahul, and his fans would be eager to see him have an even better 2021.
Hardik Pandya (IND)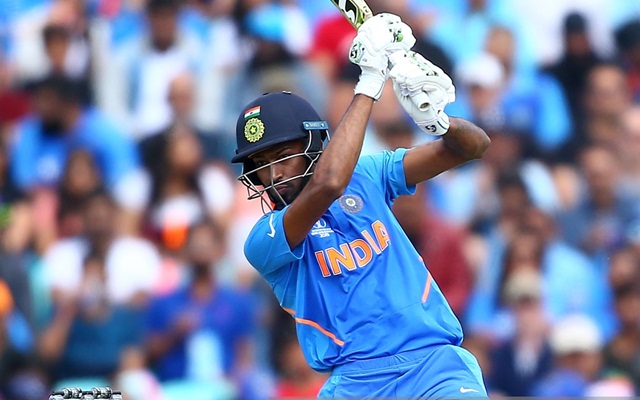 2019 proved to be a hot-and-cold year for the younger Pandya sibling, especially with a recurring series of back injuries that frequently kept him on the side lines. And from the way 2020 started, things weren't looking much promising this year either.
However, the mercurial Baroda all-rounder turned things in a spectacular fashion; so much so that he slots into the Asia XI with just three matches to his name this year. But in each of those 3-games, Hardik made a big difference with the bat. Playing against Australia in last month's ODI series, Hardik clobbered 210-runs, striking at over 110.
He is still not quite back to his full bowling form, though, and bowled a total of just 4-overs. Although he did pick up a wicket, and ended at a reasonably good average of 24. But really, Hardik's utility in this team as the designated finisher is simply unrivalled. Even though he doesn't offer the same bowling utility as before, Hardik slots in as a no-brainer pick for this team's four-down batsman.
Ravindra Jadeja (IND)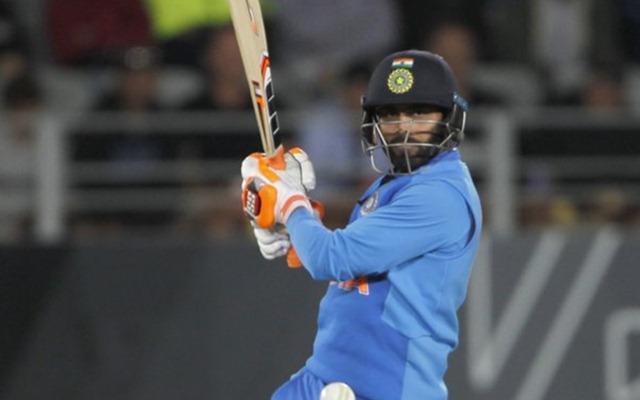 Rounding off this troika of Indian middle-order batters is Ravindra Jadeja. Time and again, 'Sir' Jadeja has proven haters and commentators wrong with his remarkable pyrotechnics; both with the bat and the ball. Not to mention, his impeccable fielding skills, that make him an especially valuable asset in the Indian white-ball set up.
Well, 2020 wasn't any different on that regard. Some might even argue that the year saw the resurgence of the Saurashtra all-rounder as a proper, reliable finisher. Sir Jadeja played 9 ODI games this year, and got to bat in 7 of them. He crossed fifty on two occasions and stayed unbeaten in 3 of them. Overall, his tally reads 233-runs at an average of 55.75, scoring at a brisk rate of 98.67.
With the ball, Jaddu's form wasn't as impressive, reading 7-wickets from 9-matches. Clearly, not the most aggressive option, but a handy one at controlling the run-flow in the middle overs; evidenced by his solid economy of 5.36.
Pundits all around the world have long raised questions over on RJ's prowess as a genuine all-rounder. But should he be able to continue on with this form- especially in his batting- Sir Jadeja stands more than worthy of the metaphorical nickname that he has been assigned.
Bilal Khan (OMAN)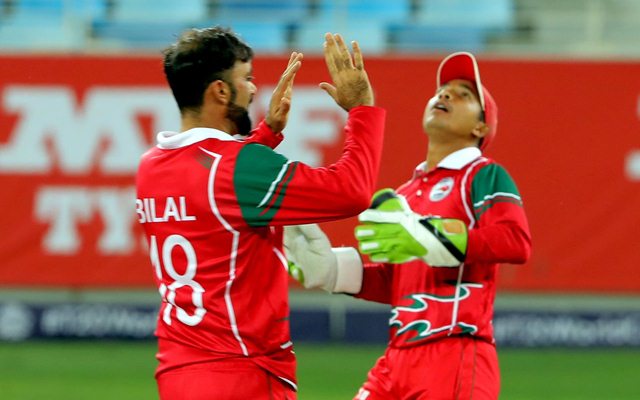 Oman-pacer Bilal Khan features as a sleeper, fast-bowling pick for this playing XI. The 32-year-old Pakistan-born pacer churned out some major match-winning performances for his national team this year.
Bilal's 6 ODI games this year were spread out against the UAE, USA, Nepal and Namibia. In those six appearances, Bilal claimed a 3-fer on three occasions; including a career-best spell of 4/49 against Namibia. His average and economy read 16.21 and 4.28 respectively.
It's rather unfortunate that the COVID-19 pandemic has brought the sport to an absolute standstill in associate countries- even directly endangering the livelihoods of some very promising players. Bilal's last ODI appearance dates back to February 2020, and his cricket whereabouts since then aren't known. Here's hoping he gets to make a triumphant comeback to his favorite sport, sooner rather than later.
Mohammad Saifuddin (BAN)
The 24-year-old quick-bowling all-rounder has been one of Bangladesh's most promising cricketers in recent times. Saif's ability to bowl yorkers on a consistent basis makes him one the of most potent wicket-taking threats in the Tigers' lineup.
In fact, he gave a solid exhibition of the feats he can achieve when in full fitness by bamboozling the visiting Zimbabwe team in the 3-ODI series. Saifuddin scalped 7-wickets in 2-matches; 4 of them coming in a career best spell of 4/41 at Sylhet. His bowling average (9), strike rate (11.5), and economy (4.66) read dream figures for any fast bowler.
It's a real shame that the COVID-19 pandemic reduced Saif's ODI appearances to just a meagre 2 this year. Fans would've loved to see him make a comeback in the domestic Bangabandhu T20 Cup, but an unfortunate ankle injury kept him out of action in that tournament as well. Hopefully he recuperates in time to feature in the West Indies home series starting next January.
Mohammed Shami (IND)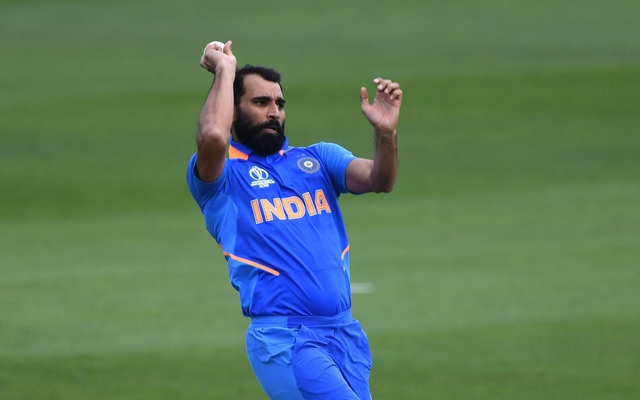 Overall, it might have been a lukewarm year for the Indian team in ODIs, especially with two heart-breaking ODI series defeats in New Zealand and Australia. But as far as the bowling was concerned, the team had a clear, stand-out performer in the form of Mohammed Shami.
The 30-year-old Jonagar pacer was at his fiery best for whichever team he represented this year. He made 6 appearances for the Indian ODI team and picked up 12-wickets- including a fabulous 4-fer in Bengaluru against Australia. Shami's wicket-taking prowess are further backed up by some impressive figures in economy (7.03), average (32.75), and strike-rate (27.9).
2020 actually ended up as a year where Shami replaced Jasprit Bumrah as the mainstay of the Indian bowling attack. And while India fans would be itching to see Boom-Boom back to his brutal best in 2021, they could certainly get used to this fiery avatar of Shami for some time longer. For the time being, though, they'd all be wishing him a speedy recovery from an arm injury he sustained in the first test match against Australia.
Taijul Islam (BDESH)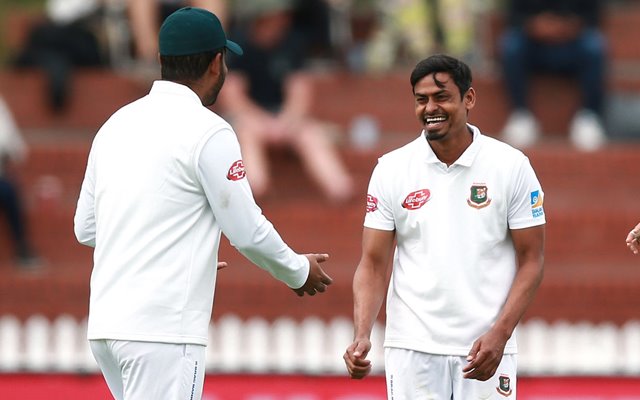 Rounding off the best Asian XI for 2020 is a left-arm-spinner from Bangladesh- and it's not someone you'll find at the top echelons of ICC rankings! After all, 2020 has been a year full of surprises- some decidedly more unpleasant than the others. So it's only fair that we have Taijul Islam- ahead of senior players like Mosaddek Hussain and Shakib al Hasan- as the playing XI's final member.
In all fairness, Taijul has been a vital-cog in Bangladesh's red-ball team over the last couple of years. But the Rajshahi-based left-arm-orthodox spinner's ODI appearances had been pretty sporadic until last year. It wasn't until after the national team's dismal run in the 2019 World Cup that Taijul got his fair share of chances in the playing XI.
But going from his performances in international cricket this year, Taijul might have made a compelling case for himself. In the home series against Zimbabwe, he scalped 6-wickets from 3-matches. This includes an iconic spell of 10-0-52-3 in the second ODI. Overall, his bowling average and economy also read quite impressively at 19.50 and 4.17 respectively.
Not unlike some other players on the list, the limited number of opportunities does make the criterions somewhat one-sided for Taijul. But factoring the overall balance and abilities of the team, he becomes the perfect fit for this playing XI.
Source: The source of this content is our cricket news platform Crictracker.
SportsInfo offers cricket, soccer, kabaddi, tennis, badminton, racing, basketball and other sports news, articles, videos, live coverage & live scores, player rankings & team rankings. Also, offers minute details of any match along with live commentary.