The world of cricket has witnessed amazing instances that have left a mark on sporting society. Be it Don Bradman's average of 99.9, or Sachin Tendulkar's hundred international hundreds, the cricketing legends have always left a mark for the upcoming generation to follow. While Test cricket seemed a tougher format, ODI cricket started some sort of self-confidence amongst players, to do the impossible.
When Saeed Anwar scored 193 in an ODI inning, people started to believe that a double hundred in an ODI inning is possible. As a result, there are ten scores of over two hundred in an ODI inning. But some records seem to be impossible to break. Rather, we can claim that the live spectators were lucky enough to witness a "Once in a lifetime moment."
The series of ODI records began when the concept of the World Cup was introduced. The first edition of the tournament was a huge success, and it laid the foundation for revenue through advertisement and attention. This led to an increase in competition amongst the players and Test-playing nations, as they were looking to establish their dominance in the shorter format of the game.
Here are some records in ODI cricket that may never be broken:
1. Sachin Tendulkar's highest number of Player-of-the-match awards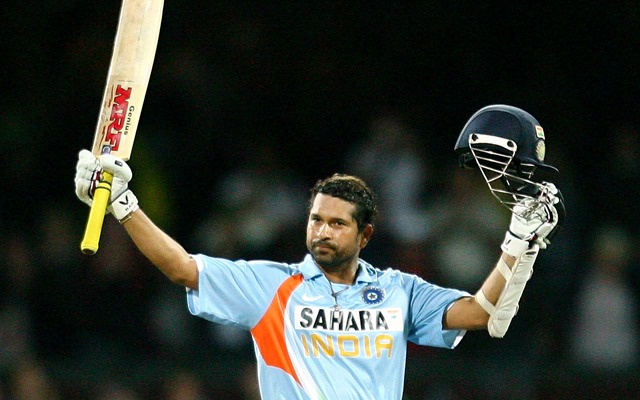 It is of no doubt that this list will be incomplete without mentioning Sachin Tendulkar. Widely regarded as one of the greatest batsmen of all time, Sachin Tendulkar is the owner of most of the records when it comes to the batting genre. While the present Indian ODI captain Virat Kohli is the prime contender to overtake Sachin as the highest run-scorer in the shorter format of the game, some of the records held by Sachin seem unbreakable.
Sachin's cricketing career spanned over twenty-six years and one day. Well, if we consider his international career, it was about 24 years from 15 November 1989 to 16 November 2013. During his career, he won over sixty-two Player-of-the-match awards. Adding on, he had won a Player-of-the-match award against every Test playing nation!
While some of the awards came in losing cause, his performances in ODI cricket have been spectacular. The second-best tally in this category is 48 Man-of-the-Match awards by Sanath Jayasuriya. Presently, Virat Kohli's 36 Player-of-the-Match awards do not seem to overtake Sachin's anytime soon. Therefore, Sachin's record of 62 awards makes it to the 10 ODI records that may never be broken.
2. Best career economy rate in ODIs- Joel Garner (3.09)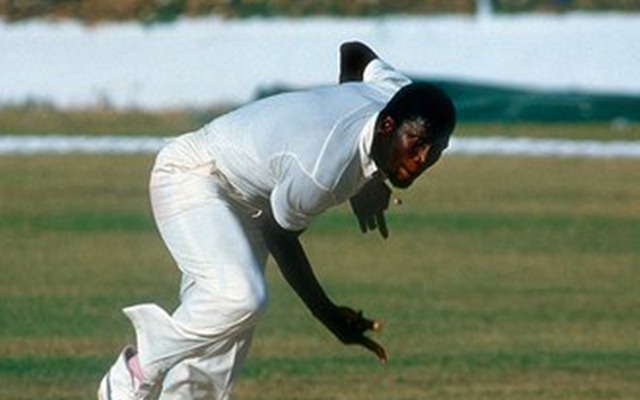 When we talk about the most destructive teams, the first name that comes to our mind is the West Indies of the 1970s and 1980s. One of the most talked cricketers during that era was Joel Garner, who also holds the record of the highest-ranked ODI bowler as per the ICC best-ever ratings. He was the part of a bowling attack that had some big names like Michael Holding, Andy Roberts, and Colin Croft.
During his ODI career, Garner claimed 146 wickets at an average of 18.84 with an unbreakable economy rate of 3.09. He was an important factor for the West Indies as he could bowl a devastating yorker as well as generate extra bounce due to his height. During that time, he was the tallest fast bowler to play the game.
Talking statistically, he is one of the most effective bowlers of all time. His economy rate of 3.09 runs per over is the best economy rate for any bowler who has bowled over 1000 balls in ODI cricket. Adding on, his 39-5 during the 1979 Cricket World Cup final remains the best performance by any bowler in a final. Hence, Garner's impressive economy rate makes it to this list of 10 ODI records that may never be broken.
3. Misbah-ul-Haq's most runs in a career without scoring a century (5122 runs)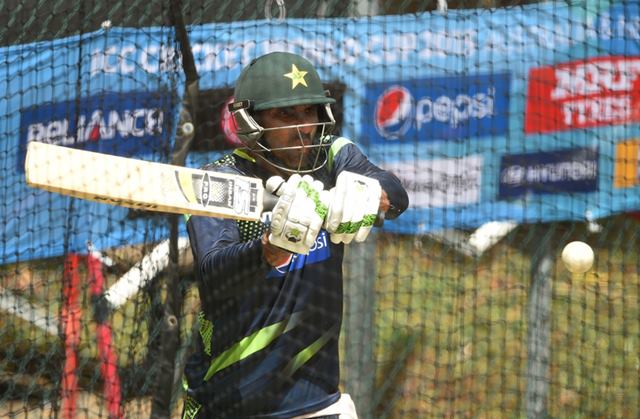 When Inzamam-ul-Haq bid adieu to international cricket after the 2007 Cricket World Cup, Pakistan was looking for a batsman who could fill his shoes. Although it was a tough ask, Misbah-ul-Haq was successful to establish himself as the batsman who could anchor the inning. Misbah was always considered as a batsman who remained cool and calm during tense situations. But, unfortunately, he holds the record of most runs in a career without scoring a century.
Misbah has represented Pakistan in 162 ODI matches and has a healthy average of 43.41. Being a middle-order batsman, his tally of 5122 runs is impressive. But the only column that remains blank is the number of centuries in international cricket. Yes, you read it right! Misbah has never scored a century in the limited-overs format. He was unlucky enough to become the owner of this record.
Throughout his career, he has remained not out over 31 times. This gives an insight into his importance in the team. While he tried to push Pakistan over the winning line, others were unable to provide him support at the other end. Well, this is a record that will remain forever as it is almost impossible to score more than 5122 runs in ODIs unless you are Misbah-ul-Haq!
4. Herschelle Gibbs' most runs in an ODI over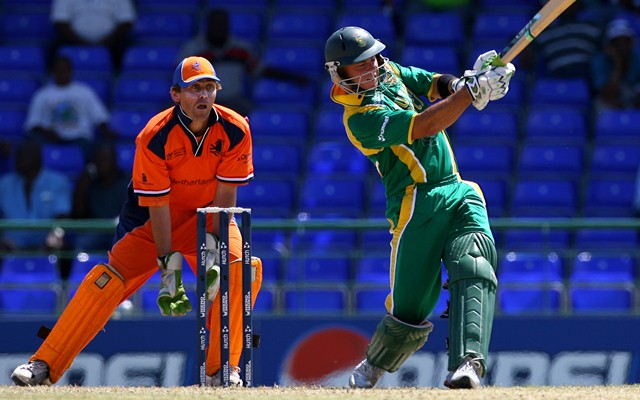 The record of six sixes in an over is exceedingly difficult to achieve. Although Yuvraj Singh did it during the inaugural T20 World Cup, few people remember the player who was the first one to achieve this feat on the international stage. It was Herschelle Gibbs who smashed six sixes in an over for the very first time on the international stage.
The stylish South African made headlines and this record is impossible to beat unless the bowler over-steps (which is very unlikely). Throwback to the 2007 ICC Cricket World Cup, an era that was dominated by the strong Australian lineup. The only team that was considered the strongest team after Australia was South Africa.
And in their batting line up, Gibbs was the most destructive player, and he had been their go-to man after smashing 175 against Australia in 2006. During a match against the Netherlands, Gibbs decided to launch an attack in Dan van Bunge's over, hitting six sixes over long-on, long-off, over long-off, over midwicket, long-off, and again over midwicket.
This over made the stylish South African a proud owner of the record and also made a charity one million dollars after the Johnny Walker group had promised the amount if any player accomplished the feat. Till 2007 Cricket World Cup, only Garry Sobers and Ravi Shastri had managed to achieve the feat but only in first-class matches. Therefore, Gibbs makes it to this list of 10 ODI records that may never be broken.
5. Sachin Tendulkar's 2016 fours in ODI cricket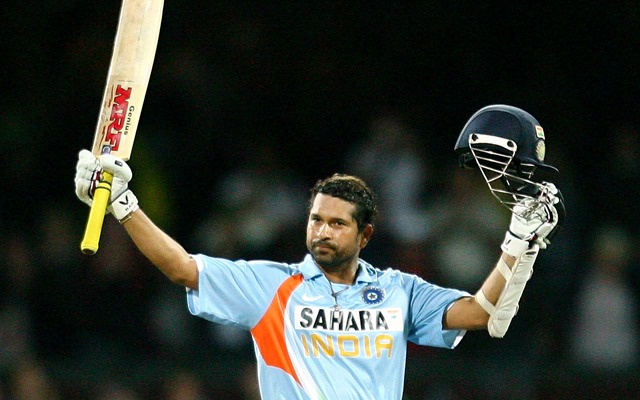 With a cricketing career spanning over two decades, it is no doubt that Sachin Tendulkar was one of the most dominant batsmen of all time. With no apparent weakness in his game, he was able to dominate bowlers across the format. Although Sachin holds the record of most runs in Test and ODI format, many people might miss the fact that he holds the record of most fours in international cricket.
Yes, it might seem a little less important as compared to his other records, but a tally of 2016 fours in ODIs is no easy task. This record gets highlighted when one considers the type of bowling lineup he faced. While his tally of most centuries in ODIs might be broken by Indian captain Virat Kohli, his record of most boundaries seems unbreakable. The biggest name in the history of the game has a few records that look out of reach even for Virat Kohli, therefore one can conclude that it might remain unbroken.
Sachin's achievements also look greater when one adds the burden of over one billion expectations and anything less than a hundred was considered as a failure by the fans. After scoring his first ODI hundred in his 79th match, any analyst would have ruled out the possibility of Sachin scoring over 18,000 runs in ODIs. With over two thousand fours, Sachin Tendulkar's record makes it to this list of 10 ODI records that may never be broken.
6. Ricky Ponting's record of most number of matches as a captain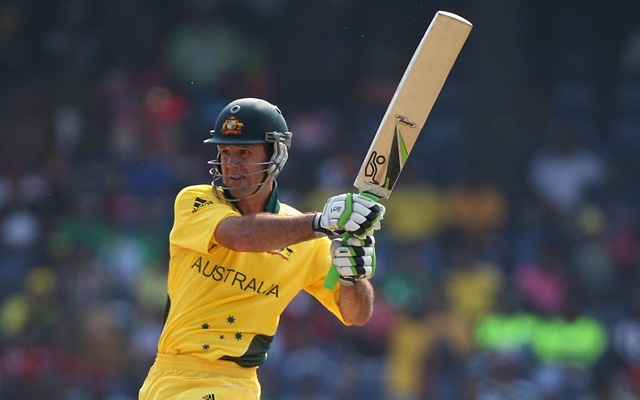 Probably one of the greatest captains of all time, Ricky Ponting led an Australian line up that dominated international cricket for a decade. Ricky has all the factors of a typical Australian captain- aggressive, vocal, and mentally powerful to dominate tense situations. In the 375 ODI matches he played; Ponting captained the Australian team for 230 matches.
During 2002-2007, the Australian captain smashed 41 centuries across all formats, which is insane! Ponting also holds the record of the greatest number of World Cup wins as a captain, leading the Australian cricket team to World Cup victories in 2003 and 2007 (another player to win two world cups as a captain is Clive Llyod). He took the role of captaincy from the legendary Steve Waugh and helped Australia to gain the title of being unbeatable.
His tally of 230 matches as an ODI captain is unbeatable. Given the fact that the only player to come closer to this record is SP Fleming (NZ) with 218 matches and MS Dhoni with 200 matches. With multiple ICC trophies, Ponting is widely regarded as the greatest ODI captain of all time. Therefore, this record of 230 ODI matches as a captain makes it to the list of 10 ODI records that may not be broken.
7. Most number of consecutive wins in the Cricket World Cup (Australia)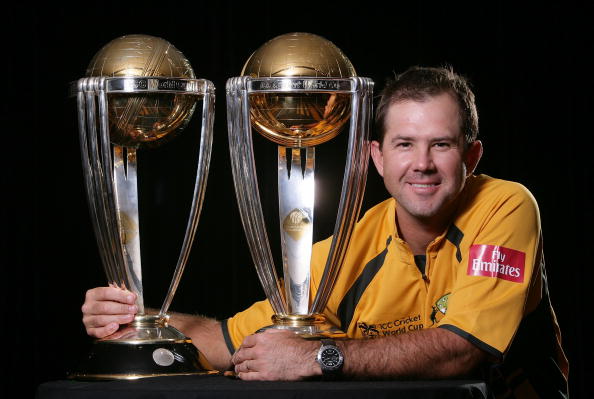 The 1990s and late 2000s was the era of Aussies. The mighty Australian side lead by Steve Waugh and Ricky Ponting dominated World Cricket and were able to clinch the World Cup in 1999, 2003, and 2007. The team also enjoyed a run of the most consecutive victories in the World Cup for over 25 games from 1999 to 2001.
The streak started after their World Cup victory over Pakistan when they defeated Wasim Akram's side by 8 wickets to lift the trophy. Following that victory, the Australian team dominated the most important event in world cricket. However, the team lost its winning streak during the 2011 Cricket World Cup.
The team has continued its winning streak by defeating Zimbabwe and New Zealand in the first two matches, however, their match against Sri Lanka was abandoned due to rain. Later on, they lost against Pakistan during a group stage match and it became the very first time that Australia were defeated in a world cup match after their 1999 World Cup victory.
A winning streak of 25 games highlights the quality of the Australian lineup. With the modern era witnessing close matches and major upsets, this record is unlikely to be broken.
8. Sachin Tendulkar's 15,310 runs as an opener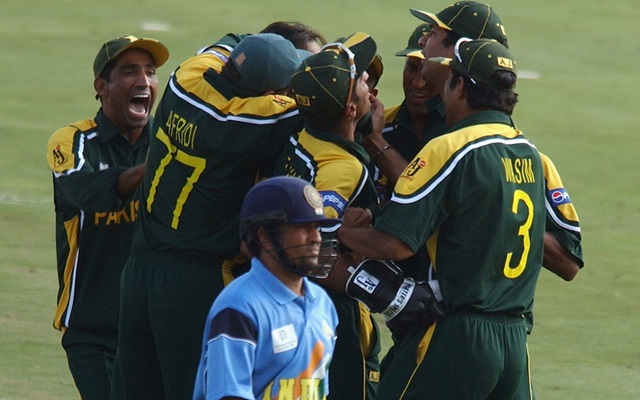 Sachin Tendulkar's impact as a player can be recognized by realizing the fact that this is his third appearance on this list. A master of the game and a messiah for millions, Sachin Tendulkar holds the record of most runs as an opener, with 15,310 runs across a career that spanned over two decades. With teams making multiple changes in their opening combination and fitness issues looming over the careers of players in the modern era, these records look unbreakable.
With a run tally of 18426 in ODIs, 15,310 runs have been scored as an opener. Sachin has been the biggest factor behind the exponential increase in the popularity of cricket in India. And his records have given the people a hero to worship. The next best Indian figure in this position belongs to Sourav Ganguly, with 9146 runs.
Sachin opened the batting for India 340 times and scored 15,310 runs at an average of 48.30. A run count of 15310 is higher than the entire career aggregate of the second-highest run-scorer in ODI cricket, Kumar Sangakkara. Sachin's ability to score straight and across the 'V' made him the batsman to look out for.
During a time when the sport was dominated by the Australians, Sachin was one of the few players who enjoyed batting against the ruthless Australian bowling line up. While batting as an opener, Sachin scored 45 hundred and 75 half-centuries, the most by any player. Therefore, this record makes it to the list of 10 ODI records that will remain forever.
9. Chaminda Vaas' best bowling figures in an ODI match
Chaminda Vaas will be remembered for his hat-trick against Bangladesh during the 2003 Cricket World Cup. However, he holds the record of the best bowling figures in ODIs, an outstanding and unbreakable figure of 8/19 against Zimbabwe. The Sri Lankan legend single-handedly ran through the Zimbabwean batting lineup.
Till now, barring Vaas, none of the bowlers have managed to pick eight out of ten wickets in ODI cricket. This feat came during Sri Lanka's match against Zimbabwe back in 2001 at SSC. During his spell, he managed to bowl eight overs and conceded 19 runs and bowled three maidens. His ability to penetrate the batsman's defence made him the most lethal fast bowler Sri Lanka has ever produced.
Apart from bowling the lethal swinging deliveries, his off cutters were difficult to read. During his bowling spell against Zimbabwe, the eight wickets also include a hattrick. Vaas is easily Sri Lanka's second-most successful bowler after Muralitharan. The second-best bowling figures belong to Shahid Afridi, the Pakistani all-rounder who took 7/12 against the West Indies. Therefore, legendary bowling figures of 8/19 have enabled Vaas to find a spot in this list.
10. Rohit Sharma's highest score in an ODI innings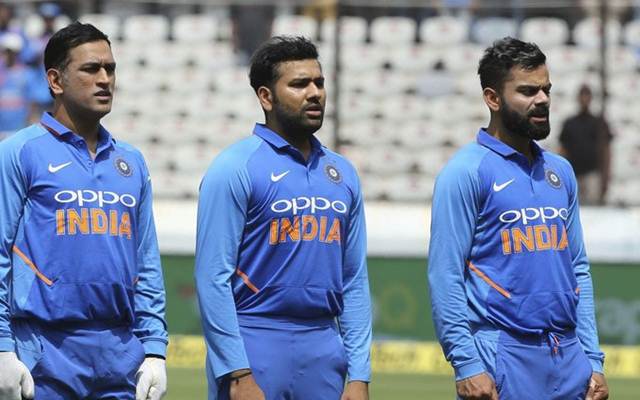 Rohit Sharma holds the record of the most number of double centuries in ODI cricket, by scoring three double hundreds till now. Although the Indian vice-captain had stated that he is looking to score more than double hundreds, there is a record that looks unbreakable for Rohit himself. His record of 264 runs in an ODI inning is the most unbreakable figure present today.
During an ODI against Sri Lanka in 2014, Rohit Sharma was making a comeback to the ODI side. Initially, he was dropped on 4, and this drop was very costly for the Sri Lankans as the Hitman went on to score 264 off 173 balls. This inning included 33 boundaries and 9 sixes. To date, Rohit remains the only batsman to score more than one double hundred in the limited-overs format.
During his inning, the Indian opener rode his luck as a drop was worth 260 individual runs for the Sri Lankans. He brought up his century off 100 balls in the 32nd over of the inning and his next fifty came in 25 balls. He scored the second double hundred off 151 balls during the 46th over. The next 22 balls were absolute carnage.
Rohit smashed 9 boundaries and 3 sixes and was caught in the final ball of the inning. This is a record that might remain untouched in ODI cricket. Well, it is very astonishing to see how dominant a batsman can be! Rohit's 264 is the record that tops this list!
Source: The source of this content is our cricket news platform Crictracker.
SportsInfo offers cricket, soccer, kabaddi, tennis, badminton, racing, basketball and other sports news, articles, videos, live coverage & live scores, player rankings & team rankings. Also, offers minute details of any match along with live commentary.