Cricket is a gentleman's game that breaks down the geographical boundaries and helps in bridging the gaps between the players belonging to different countries. While earlier the interaction between two cricketers belonging to two different countries was limited to their face-off on the cricket pitches, the introduction of franchise cricket has made it possible for the players to bind in a bond of friendship despite their nationalities.
Franchise cricket like Indian Premier League (IPL) allows the players of different countries to play in the same team and bond with the players they play opposite to in the international circuit. This has reaped good results too as there are many Indian cricketers who share a good camaraderie with their on-field rival cricketers.
In this article, let's take a look at 5 Indian cricketers who are best friends with their on-field rivals
T Natarajan – David Warner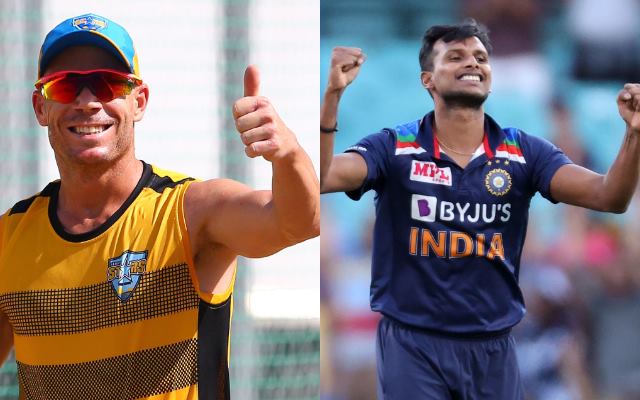 India's latest pace sensation Thangarasu Natarajan has a good bond with Australia's aggressive opening batsman David Warner. Natarajan had shot to limelight during the 13th edition of the Indian Premier League while playing for Sunrisers Hyderabad under Warner.
As the left-arm seamer shined on the big stage while making his debut against Australia across all the three formats, Warner heaped praises on Natarajan for his character and grit. The opening batter was quite vocal about his admiration for the Indian seamer as he lauded him on social media.
Warner had also recently expressed his excitement on working with Natarajan again in the 14th edition of the T20 Championship that is scheduled in the month of April and May 2021 in India.
Virat Kohli – AB de Villiers
Two batting greats Indian skipper Virat Kohli and former Proteas captain AB de Villiers share a good bond with each other on and off the field. The friendship between Kohli and De Villiers has grown over the years and two share a lot of mutual admiration for each other. The two have been strong pillars of Royal Challengers Bangalore in IPL and have been involved in a lot of memorable match-winning partnerships on the field.
Both Virat and AB have been quite vocal about their friendship and have often shared some heart-warming pictures with each other on their social media. The families of the two cricketers are also close to each other as they have been often spotted spending some quality time during IPL.
AB had described his friendship with Virat in an interview saying, "I'm scared of saying anything to him now because. If I say like, "Oh, I like your shoes." The next minute he organizes me those shoes. I'm like, "Virat, just stop it". He looks after everyone. I was like, "My phone is flat again." "Oh, you need a power bank."
"There you go. Now it's mine. He's ridiculous, man. I told him I like coffee the other day. Now I'm getting an espresso machine- he's ordered on Amazon. It's being delivered tomorrow," he had added.
Jasprit Bumrah – Lasith Malinga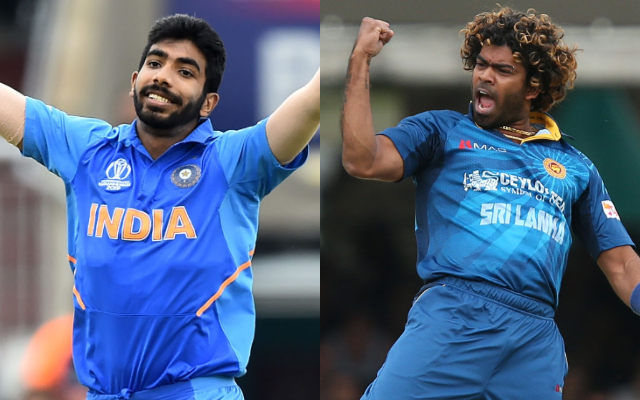 Jasprit Bumrah doesn't need any introduction in the cricket fraternity as he is very-well renowned for his toe-crushing and pin-point yorkers. The Indian seamer has often credited Sri Lanka's veteran pacer Lasith Malinga for helping him out during the initial phase of his cricket career and playing a major role in him becoming a successful bowler.
The friendship between Malinga and Bumrah dates a long way back to 2013 when Bumrah first met Malinga after Mumbai Indians roped him in. Since then, the 27-year-old Indian pacer has learnt a lot from the Sri Lankan veteran, be it the art of bowling ferocious yorkers or slower balls.
Recently, Jasprit Bumrah also paid a heart-warming tribute to Lasith Malinga as the latter took retirement from franchise cricket. "It's been an honour playing alongside you and picking your brain all these years, Mali. Congratulations on a successful career, the IPL won't be the same without you" Bumrah had written on his official Twitter handle.
Virat Kohli – Chris Gayle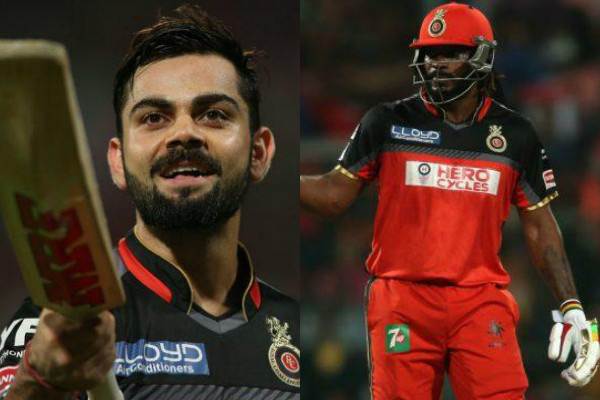 Indian cricket team skipper Virat Kohli and West Indies power-hitter Chris Gayle are known to be good friends off the field. The two cricketers have often admitted to sharing good camaraderie with each other and have spoken highly about each other. Their friendships had flourished during the Indian Premier League (IPL).
While Virat has been a part of Royal Challengers Bangalore since 2008, Chris joined the franchise in 2011 and the two instantly hit it off as soon as they met due to their resembling attitudes. Though Gayle is no longer associated with RCB, he and Virat continue to admire each other and have a special way of greeting whenever they meet on the cricket field.
A video featuring the two aggressive batsmen had also gone viral on social media during the ICC World Cup 2019. When West Indies was up against India in the marquee event, the two players were seen shaking a leg with each other on the cricket pitch. This short clip had garnered a lot of likes and comments and the viewers had extensively praised the friendship between the duo.
Hardik Pandya – Kieron Pollard
Hardik Pandya and Kieron Pollard are the two players who have been seen bonding and vibing off the fields, especially during the Indian Premier League (IPL). Both the power-hitters play for franchise Mumbai Indians (MI) in the middle-order and form the backbone of the five-time champions.
Hardik and Pollard share a brotherly bond with each other and have often been spotted spending some quality time, partying, and hanging out. The good bond between the two players reflects on their performance too on the field as they understand each other's game and have been part of some memorable partnerships on the cricket pitch.
The West Indies hard-hitter had heaped praises on Indian allrounder during the 13th edition of the Indian Premier League (IPL). "The way that they are, they are likeable people. You will find it very difficult not to like these individuals. Hardik for his confidence; no matter what, he's confident, he's always happy, he's there, he's hardy" Pollard had said.
Source: The source of this content is our cricket news platform Crictracker.
SportsInfo offers cricket, soccer, kabaddi, tennis, badminton, racing, basketball and other sports news, articles, videos, live coverage & live scores, player rankings & team rankings. Also, offers minute details of any match along with live commentary.