With all the high-octane action and drama, the IPL 2020 has stayed true to its hype. At the end of two weeks, every team has had their share of moments. Even the points table is a fair reflection of the competitiveness of the league, as currently four teams are tied with 4 points. Meanwhile, the fans have also got their dose of entertainment with a couple of Super-over ties.
As usual, each team is looking for a settled playing XI for the season. While some teams have found their playing combinations, others are yet to find it. And it is a process that teams will focus on going forward. Unfortunately, amidst this, many established stars might find themselves out of the team's plans for the entire season. These players can still hope to ply their trade in IPL 2020 if they opt for mid-season transfer.
Here is the list of Team-wise one player who can opt for mid-season transfer in IPL 2020 :
1) Chris Lynn – Mumbai Indians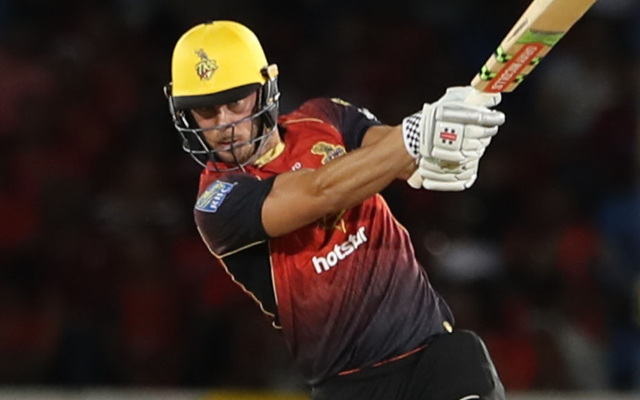 The 4-time champs, Mumbai Indians have started their campaign on a pleasant note. Though they have lost a couple of games, they have played good cricket. And it is the reason why they are sitting in the top half of the points table. Their supporters will be happy to see their team win games upfront, as they have always been slow starters in the league.
Their batting unit revolving around Rohit Sharma has looked in good form. The only concern will be the form of Quinton de Kock, but he is too good a player to continue his poor run. Besides, he also adds value to the team with his wicket-keeping skills. That's why a player like Chris Lynn should be worried as he might not get any chances going forward. He should consider moving to any other team in the mid-season transfer window.
Lynn has shown his capabilities in his stint with the Kolkata Knight Riders. He can provide dynamic starts in the first six overs. And if he gets going, it is tough for any bowling attack to stop his carnage. So the team which can make a deal with MI for him is the Chennai Super Kings. The MS Dhoni-led side has been struggling to get good starts, and Lynn can be the perfect fit for them.
2) Andrew Tye – Rajasthan Royals
The Pink team began their IPL 2020 sojourn with a royal touch. Winning games against two quality sides like Kings XI Punjab and Chennai Super Kings gave them the necessary confidence. However, after putting on a show at Sharjah, the team slipped up in their encounters against Kolkata Knight Riders and Royal Challengers Bangalore. The heavy losses have affected their net run-rate, and now they are placed sixth in the table.
So far, Rajasthan's batting unit has been their propelling force. The likes of Sanju Samson and Steve Smith have done justice to their role. But the team will be worried that other than Jofra Archer, nobody in the bowling unit has stood up. They have quality fast-bowling commodities, but they cannot use most of them because of the 4-overseas player rule. In that case, their latest recruit, Andrew Tye, is highly unlikely to make it to the playing XI in most of the games.
Thus the Australian capped player should give a thought about changing his dressing room. He is a former Purple Cap winner and has enough T20 experience to lead any bowling attack. Moreover, Tye can be a lifesaver in the death overs. His former team Punjab will welcome him with open hands as their bowling unit has been miserable in the end overs. They need somebody like Tye to ease the burden on Mohammed Shami.
3) Parthiv Patel – Royal Challengers Bangalore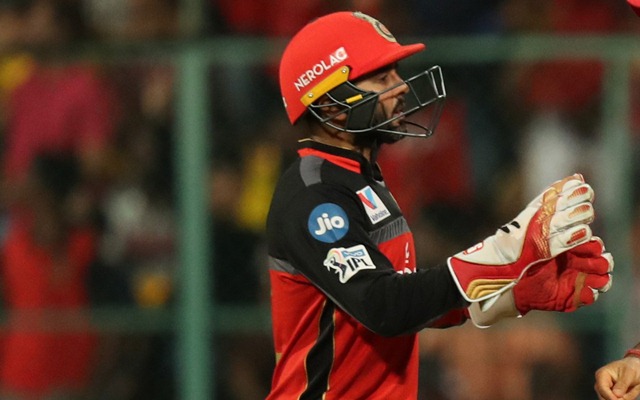 For the time being, the Royal Challengers Bangalore fans can breathe easy as their team is making progress in the right direction. The Virat Kohli-led side has been able to close off games, which has been a perennial problem for the franchise in the last 12 years. Besides, in their last couple of outings, their bowlers have won the games for them which is another positive for the side. Still, they need to continue their good run to consolidate their second position in the points table.
Most of their players have chipped in with good performances. And now RCB will be hoping to see their star batsman, Virat Kohli to build on his form which he regained in the game against Rajasthan. They also need more bowlers to support Saini and Yuzvendra Chahal. So in the coming ties, there are more possibilities of seeing changes in their bowling line-up rather than their batting unit, which looks somewhat settled. That's good news, but not if you are Parthiv Patel.
The IPL veteran has played for multiple franchises in the league. And this year, he was supposed to open the innings for Bangalore. But the rise of Devdutt Padikkal has now limited his chances. If he wants to play some games in IPL 2020, he might have to let to go the RCB jersey. The perfect destination will be Kolkata, as they might need a regular Indian opener in their line-up. Till now, Sunil Narine has been unable to compliment Shubman Gill, and Parthiv can do the job for them. He can also be their back-up keeper if Dinesh Karthik gets injured.
4) Siddarth Kaul – Sunrisers Hyderabad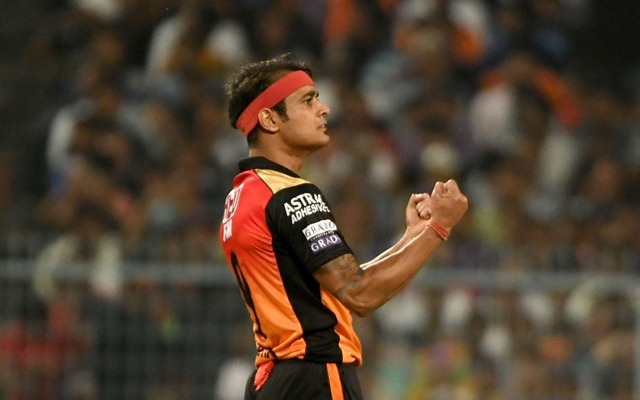 The Sunrisers Hyderabad has found their mojo back after losing their first two games in the season. Till now, the former champions have not played to their potential but have managed to pick up important points. More importantly, the win against CSK has pushed them to the 4th position in the table. Despite that, they will have to work on some areas if they have to make it to the final four.
Once again, it is their bowling department that has helped the team in crunch situations. With that being said, the team management will be hoping that the Bhuvneshwar Kumar's niggle is not too serious. The batting department also needs to step up, including their skipper, David Warner. Unless there is a threatening injury to Kumar, their bowling unit will remain the same for most of the season. If so, then one of their fast-bowlers, Siddarth Kaul will be warming the benches in IPL 2020.
Kaul has proved his mettle in the past. In Hyderabad's championship run in IPL 2016, he was one of their star performers. However, he hasn't been backed enough in the last couple of seasons. So it's time that he makes a move to another franchise. A team like Bangalore can snap him as some of their senior bowlers Umesh Yadav and Dale Steyn are off-colour. Kaul has played under Virat Kohli in U-19 World Cup, and he might enjoy more backing from him.
5) Ajinkya Rahane – Delhi Capitals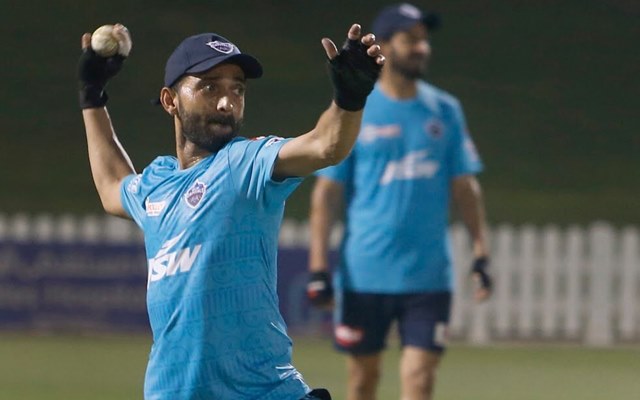 The Delhi Capitals have continued their rise in IPL 2020. They seem to have come out with a proper plan, and the result is three wins at the start of this season. In their game against Sunrisers Hyderabad also, they had their moments, but their mistakes eventually cost them the game. Having said that, they can consider it as a small hiccup as they are comfortably sitting at top of the points table. Their net run-rate is also quite good.
For Delhi, their bowlers have fared much better than their batsmen. It is just that their batting department hasn't clicked as a unit. Batsmen like Shikhar Dhawan and Rishabh Pant need to take more responsibility. And if that happens, they will one of the feared batting units in the tournament. Unfortunately, it also means that a quality player, Ajinkya Rahane, will have to carry drinks for most of the season.
That's why Jinks should think of moving on from the franchise in the mid-season transfer window. He has played more than 100 games in the league, and his experience will be handy for any team. Throughout his T20 career, he has been at his best while opening the innings. And the team that will be on the lookout of such options is Chennai. Rahane's presence will help the franchise improve their opening stands. Moreover, he can also improve the fielding standards of the CSK team, which is full of slow movers.
6) Mandeep Singh – Kings XI Punjab
For the Kings XI Punjab, it is time for another look back at their drawing board. Even though their leadership has changed, their fortunes have refused to change. They have lost games from winning positions, and it might haunt them in the latter half of the tournament. Their only positive has been their performance against RCB that helped them open their account in the season.
Their batting has been carried by the openers, as the rest of the group is yet to find its feet in the tournament. The performances of their bowling unit have been a mixed bag. Especially, they are losing the plot in the death overs, and they will inevitably try to fix it. At the moment, they are packing their XI with too many batsmen. And it is expected to change in the coming games. In other words, a player like Mandeep Singh will have to wait more for his chances.
In the last two years, Mandeep has not been utilized by the Punjab franchise. So, it's time that he finds a team where he can get more opportunities to showcase his talent. For him, the most appropriate move will be to Rajasthan Royals, as he can add more value to their middle-order. Mandeep has scored most of his runs for his domestic team Punjab while batting at No.4 and No.5. With an out of form Robin Uthappa, Royals might benefit from his presence in the XI.
7) Karn Sharma – Chennai Super Kings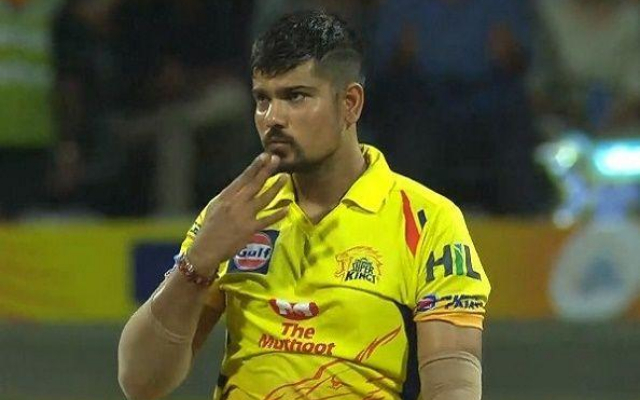 Alas! the day has come when the Chennai Super Kings are languishing at the bottom of the points table. It is true that they are missing some of their key players, but the team is also to be blamed for playing poor cricket. For starters, they have been guessing conditions too much instead of focusing their on-field skills. Nevertheless, they can still bounce back and make it to the playoffs if they play to their potential.
Their biggest concern is the batting, as most of their batsmen look rusty due to a lengthy break. Even the bowlers have played a part in their downfall, as they have been inconsistent in their trade. However, they are getting into their groove, and MS Dhoni will be happy to see it. Once they get their combination right, MSD will not change the playing XI for the rest of the season as they cannot afford more experimentation. Under such circumstances, a couple of players, including Karn Sharma, will fail to get to look in.
The spinner has played a total of 7 games in the last two seasons. From that, he needs to understand that he is a reserve option for the CSK. So if he wants to spend more time on the field, then he can opt for a mid-season transfer. Karn can be a valuable asset for his former team, Sunrisers Hyderabad. At the moment, Sunrisers are playing with only 4 genuine bowling options, and that can go wrong at any time. Sharma has played for them in the past, and he might find a second wind with them.
8) Siddhesh Lad – Kolkata Knight Riders
After a disastrous opening game, the Kolkata Knight Riders have returned to their merry ways. Even though they lost their last encounter against Delhi Capitals, they have convincingly beaten two former champion teams till now. All the pieces are falling together for the Dinesh Karthik-led side. So it will be a shame if they don't make it to the playoffs with the amount of talent in their squad.
Right now, their fast-bowlers are leading the charge. The likes of Pat Cummins and Shivam Mavi have put up match-winning performances. And in the batting unit, it is the youngster Shubman Gill who has been playing the anchor role for the team. Still, they will want other batters like Dinesh Karthik and Andre Russell to get into their act as the tournament progresses. In any case, most of their batting positions are taken. So a proven performer like Siddhesh Lad is most likely to be robbed of his deserved opportunities.
Thus it will be better if the Mumbai batsman uses the mid-season transfer window to change his fortunes. He can be a useful batsman for some other teams. For instance, a team like Rajasthan Royals can rope in Lad. With his experience, he can provide more stability to their middle-order. He can be a suitable replacement for the out of form Robin Uthappa, and can also double up as a finisher for the Pink team.
Source: The source of this content is our cricket news platform Crictracker.
SportsInfo offers cricket, soccer, kabaddi, tennis, badminton, racing, basketball and other sports news, articles, videos, live coverage & live scores, player rankings & team rankings. Also, offers minute details of any match along with live commentary.