The International Cricket Council, the apex cricket administrative body, recently released the ICC Men's T20I team of the decade which was a culmination of the best of the best players from all over the globe who were active during the past decade.
And, like every time, there were a lot of discussions that popped up around it. While the fans, friends, and families of the players included in this list would have been delighted to see the names, there were a few who must have been left heartbroken to see a group of players missing out from this list.
They gave it all to the sport and even had the numbers with them to be included in this team but missed out somehow.
So, here's a list of 5 such players who missed out in ICC Men's T20I Team of the Decade-
1. Babar Azam (Pakistan)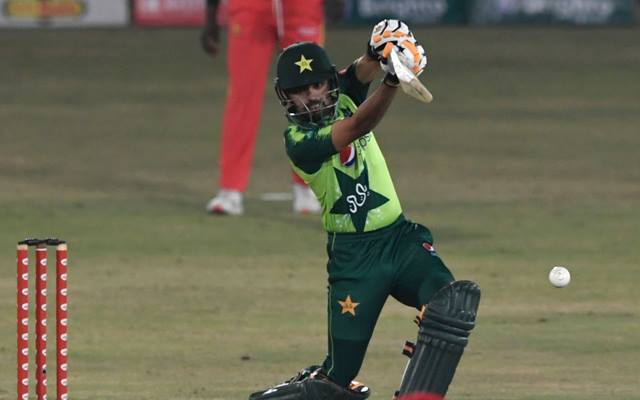 Arguably one of the best players to come out of Pakistan in recent times, Babar Azam was one of the few most successful players to be missing out on the ICC Men's T20I Team of the Decade.
And, his contributions to his national team's success in the year 2016 has been the biggest factor that propelled his name into the talks for inclusion in this coveted XI, with all the legendary players of the format from all over the globe featuring in it.
Pakistan in the 44 matches they played featuring him, won as many as 30 games in total making their win to loss ratio as high as 2.5. And, Azam's personal numbers read 1,681 runs in the same number of matches at an average of 50.94.
So, these numbers and the all-over impact he had on this team along with the batting class and experience he brings out on the table for his team, make his case really strong for inclusion into the side.
2. Darren Sammy (West Indies)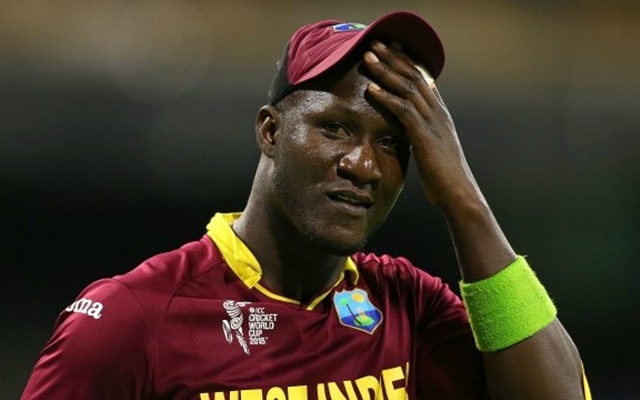 A rockstar of a player from the West Indies, Darren Sammy, the one who made a name for himself and gathered millions of fans due to his prowess in T20I cricket, was another big name, who despite having a great stat sheet behind him, was missing from the ICC Men's T20I Team of the Decade.
He has been an absolute legend of the West Indies T20 Team and his numbers as they stand are a testament to the fact that his presence in the West Indies team did make a difference for them.
His last match in T20 International cricket was in 2017, and by that time, he had played in 68 games in total, where he scored 587 runs while also taking 44 wickets in total, helping his team win several games in the process.
Sammy, the two-time T20 World Cup-winning captain will most definitely go down the history books as one of the most influential figures in T20I cricket and it was really unfortunate on his part to miss out on being included in this team.
3. Chris Jordan (England)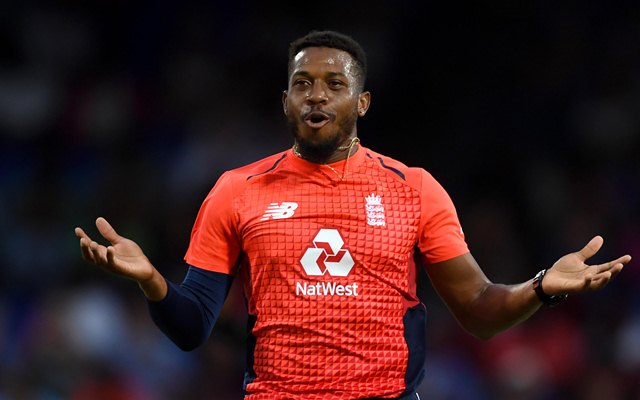 The 32-year-old bowler from England, Chris Jordan's name was a part of every discussion in recent times involving the ICC Men's T20I Team of the Decade and it was a real probability that he would be included in his team.
But, much to the dismay of his fans and the experts who were backing his inclusion, he was not mentioned in the team of the players who had been some of the biggest names in the format during his heydays.
Jordan played for England in a total of 55 games, out of which the team won 29 matches in total, and that is at a time when the presence of England in white-ball cricket was not that great.
He had 66 wickets to his name and 247 runs too, showing that he was a really capable bowler and could bat a little in times of need too. He was one of the players who put in the efforts to make England the white ball powerhouse they are in today's time.
4. Jos Buttler (England)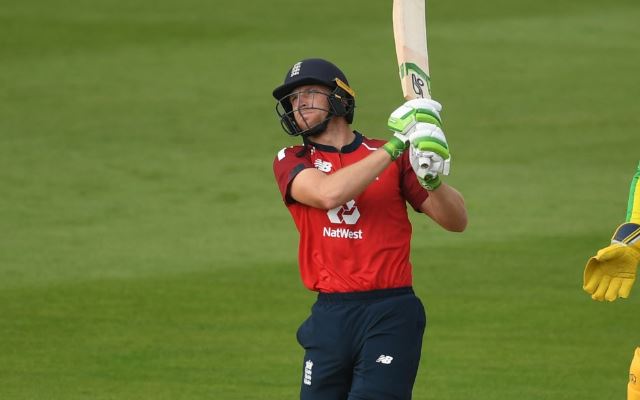 The second player from England to make it into this list of players who deserved to be in the ICC Men's T20I Team of the Decade but unfortunately missed out, Jos Buttler's inclusion the team as its primary wicketkeeper, could have been a real possibility.
But apparently as per the sensibilities of administrators in the International Cricket Council, MS Dhoni was a better choice, a decision which can be definitely debated about.
Any advocate of Buttler's case of inclusion in this team has a really solid argument to make by citing his numbers, which are truly breathtaking by any standards. Not only as a batsman but also a wicket keeper too.
In the 58 T20I matches he has been a part of, he has 35 dismissals to his name, and to add to it, 1,551 runs including 10 half-centuries. Now that the list is out, all of his fans and supporters, given the fact that he still has a lot of cricket left in him, will be surely hoping that he gets featured in the next edition of this list.
5. Imran Tahir (South Africa)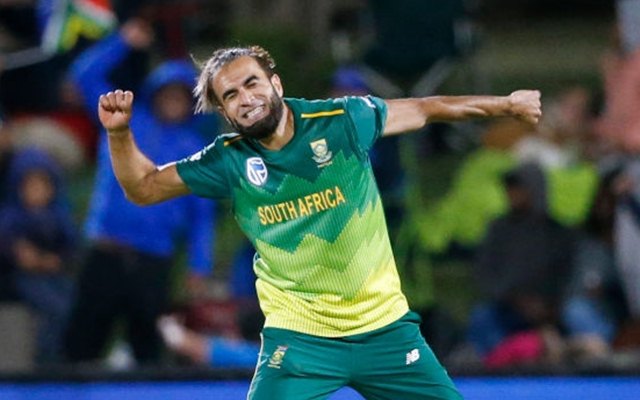 Imran Tahir, despite being a late starter in the South African cricket team, was quick to rise through the ranks and make a name for himself in the international scene, especially in the shortest format of the game.
Known for his expressive celebrations, Imran's bowling during his time with the South African team has been one of the main focal points of the preparations of their own and the opposition batsmen's team prior to any game.
The Pakistan-born Protean spinner, Tahir, was a part of 35 games for South Africa in total and the team went on to win 19 games in total out of those bringing the team's win to loss ratio to 1.266, showing the level of the impact his presence has had on the team.
Tahir, currently aged 41 years, has a lot of experience on his hands, 38 games in total where he has taken 63 wickets and will be an integral part of his team's campaign in the upcoming T20 World Cup if he is able to carry himself through till this tournament.
Source: The source of this content is our cricket news platform Crictracker.
SportsInfo offers cricket, soccer, kabaddi, tennis, badminton, racing, basketball and other sports news, articles, videos, live coverage & live scores, player rankings & team rankings. Also, offers minute details of any match along with live commentary.