Leading a team in a Test match is a task which many skilled cricketers fear doing because of several reasons. Firstly, the stress of managing a team for five consecutive days in the field. Add to that, the pressure from the media and cricket experts. On top of that, their own performances. All of this can take a toll on any cricketer's mind.
But, there have been men in the past and now, who have successfully done that. While we speak there are a number of captains who have been leading their international teams in Test matches, with the burden of expectations and responsibility on their shoulders.
In sports, often it's fun to throw a little debate around. Questions like who is your favourite Test batsman or who is your favourite captain always spark a little feeling of joy in all our minds. It is questions such as this that keep all fans interested in the sports.
Here are the top 10 Test captains at the moment:
10. Mominul Haque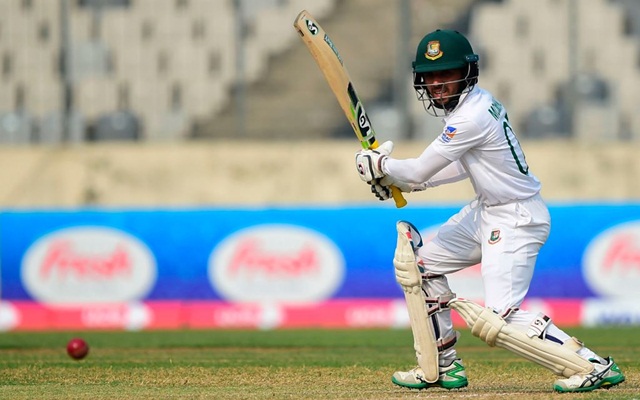 Mominul Haque was entrusted with the role of Bangladesh's Test captain after being a prolific performer for them. He has been a key batter for them and someone who brings in a lot of stability to the side in red-ball cricket. Even though he didn't get off to a great start to his captaincy career, he turned it around quickly.
After losing two back-to-back Test matches in India, his side managed to beat Zimbabwe in early 2020. The win also was his first as a captain and he also played a huge part in that as he scored a century. Mominul Haque has faced some criticism for his laid back attitude as a captain but he can soon turn into a captain with a lot of guns in his armour.
He has a cool head, which is something crucial as a Bangladesh captain. In addition, he plays one format for the country which allows him to stay focussed. Format specialist players are something that Bangladesh are starting to have now, and it can soon bring really good results for them.
9. Asghar Afghan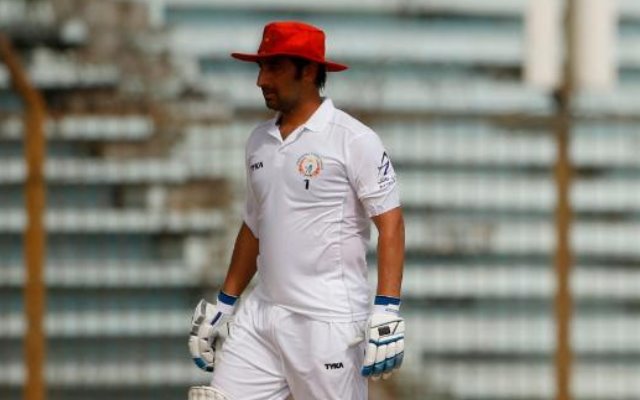 Asghar Afghan has etched his name in the history books of Afghanistan cricket. He has been the captain of their side for some time now. He led the side during their maiden Test against India. He was the captain of the team which won the first Test for Afghanistan. Even then his tenure of captaincy was cut short by the Afghanistan Cricket Board.
After Afghanistan's disastrous show at the ICC Cricket World Cup 2019, Afghan was drafted back into the side as the captain. He has been handed over the responsibility of leading this team once again, because of his past records. He has been one of the most successful captains for the country and helped them achieve great things.
His record in ODIs and T20Is assures everyone that he will lead the Afghanistan team with the same spirit, dignity and skill. So far, he has led them only twice in Tests, winning one and losing one.
8. Dimuth Karunaratne
Dimuth Karunaratne's captaincy tenure started off with an absolute bang. He took over as the Test captain from Dinesh Chandimal during the times when Sri Lankan cricket was finding it difficult to make a proper team with a captain. Several captains had been tried and tested but the performance of the team didn't improve.
However, as Karunaratne took over the captaincy, Sri Lanka became the first Asian team to win a Test series in South Africa. They won both the Test matches and registered a series win out of nowhere. Even though, since then, the form of the Sri Lankan team has only become poorer, there are hopes of him guiding the team towards a better future.
His batting performances were also one of the major considerations. He has been Sri Lanka's opener for the past few years now. Even though his numbers are not prolific, he has been a consistent performer for the team. His consistency and ability to endure tough situations makes him a suited candidate for this role.
7. Babar Azam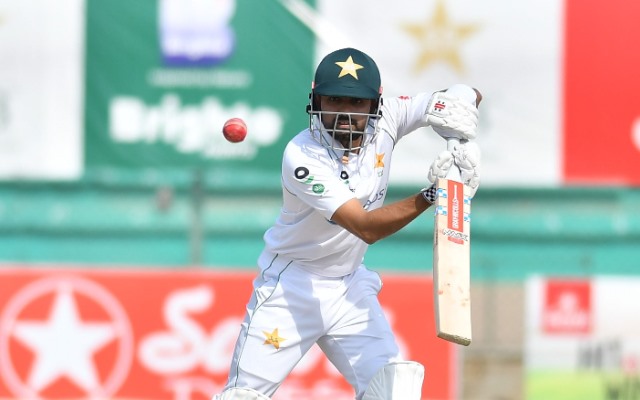 Babar Azam was recently named the new Test captain of the Pakistan cricket team. The batsman who has been racking up runs in all formats for Pakistan was elevated to the position after Azhar Ali announced that he would be stepping down from the role. Even though Azhar Ali led the team with a great spirit, the results were something which he couldn't show off to his peers or ex-Pakistan cricketers.
Babar has so far enthralled with the captaincy because of his ability to take responsibility and play for the team's cause. Other than that, he is already leading the Pakistan ODI and T20I team, which is why it was always going to make sense if he took over the role in the longest format as well. Unfortunately, he was ruled out of the two Test matches against New Zealand which didn't allow him to make his debut as the captain.
Interestingly, his deputy Mohammad Rizwan captained the national team for the first time before he could. Considering the way in which Babar has taken responsibilities for the Pakistan batting unit, he is likely to shoulder the captain's role properly as well. With Misbah-ul-Haq on his side as a coach, Babar is expected to flourish as a Test captain.
6. Quinton de Kock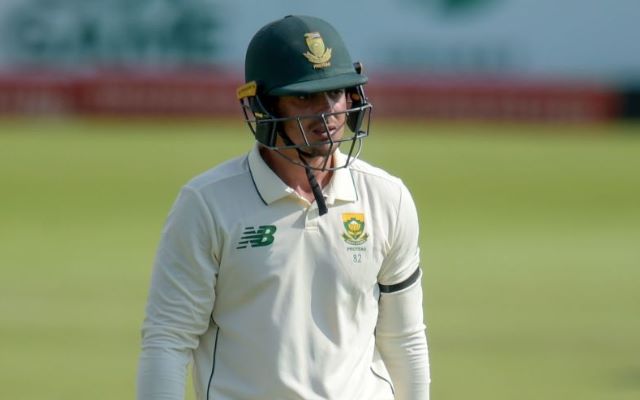 The South African wicketkeeper-batsman Quinton de Kock has been an important member of the national side ever since he walked into it. His numbers with the bat in all formats of the game are quite impressive. As a wicketkeeper batting down the order, de Kock has discovered a touch between cautious batting and an aggressive approach.
The 28-year-old was handed over the ODI and T20I captaincy of the Proteas side after the ICC Cricket World Cup 2019, where they failed to make it to the semi-finals. Even after the leaders of Cricket South Africa had publicly said that only the white-ball captaincy will be handled by de Kock, the Test captaincy came along.
The left-handed batsman gleefully accepted the role. Even though he has been talked about as a temporary solution as the Test captain, his skills as a captain can't be doubted. He started his tenure with two wins against Sri Lanka at home and is expected to revive South African cricket's form in red-ball cricket.
5. Jason Holder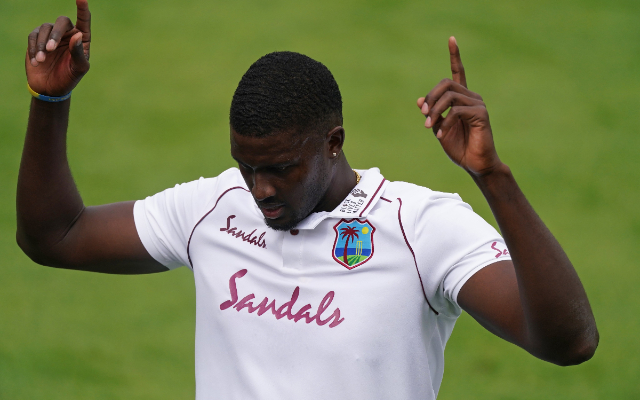 Jason Holder took over the role of West Indies' captain after the team had several captains in the longest format but still couldn't find one with good returns. When Holder was handed over the captaincy of the West Indian team, he was a really young man with almost no experience of leading any team at any level.
The results weren't good under Holder's captaincy as well but West Indies Cricket Board had learnt to be patient by then and were looking for a stable captain instead of replacing them. But, Holder matured as a bowler, as a batsman and also as a captain. In his tenure so far, West Indies has played 37 Test matches, winning just 11 and losing 21 matches. The rest five games have ended in a draw.
Even though the record doesn't look impressive, the growth of the current team has been steady. The highlight of Holder's captaincy has to be the home series win against England in early 2019. Under his leadership, West Indies have won two Test matches in England as well, something which many teams have failed to do in recent times.
4. Tim Paine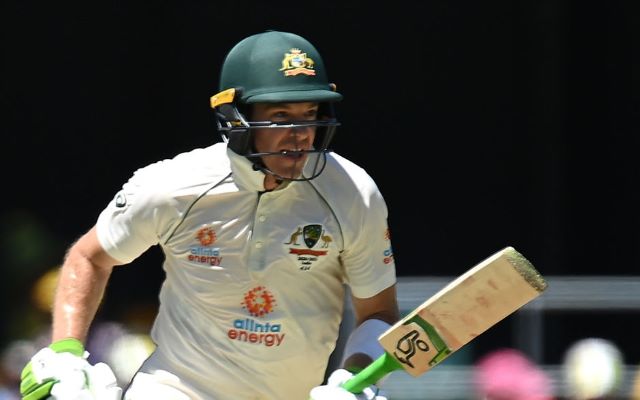 Tim Paine took over the Test captaincy of Australia right after the ball-tampering incident. The entire Australian cricket was in a total state of turmoil. Paine had not even been the vice-captain to the side. In fact, he had made a comeback to the Test team just a few months back. But his experience in the Australian domestic circuit made him the most viable option to become the leader of the pack.
Until now, he has led his national side in 23 Test matches and managed to win 11 of them. Eight of those matches have ended in an Australian loss while four were drawn. The highlight of his captaincy tenure would be the Ashes in England, where Australia managed to square the series 2-2 to retain the Ashes for the first time since 2001.
His tactics as a captain have been often criticised by many experts but he has led his side from the front. After the recent series loss against India, many called for his sacking but the selectors have not taken that to any point. He was also named the skipper for South Africa tour before it was called off.
3. Joe Root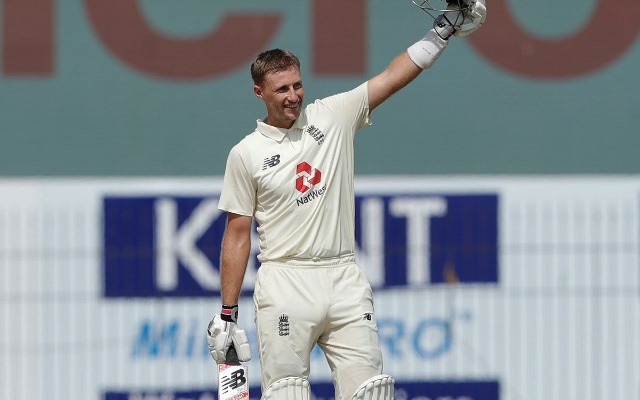 Joe Root took over the Test captaincy of England right after they had lost a series in India 4-0. Root came under some criticism in the early stages of his captaincy regarding how his way of leadership was not strong enough to be rubbed off on his teammates. But, the talented batsman had his own way of responding to the critics. He kept getting better at the captaincy with every passing match.
So far, in 49 matches that Root has led England, they have managed to win 26. The team has suffered 17 losses along with six draws. The highlight of Root's test captaincy has to be the series win in South Africa in 2019-20. His team also managed to whitewash Sri Lanka in two back-to-back Test series in the Island nation. At home as well, Root's side has lived up to the expectations.
His team and his captaincy were majorly praised when England managed to beat India 4-1 at home in a series that was tightly contested, though the final scoreline might not suggest that. For his team, the upcoming challenge of playing India in India for a four-Test match series and facing Australia in Down Under later this year would be the toughest and experts will have a keen eye on how they go about it.
2. Kane Williamson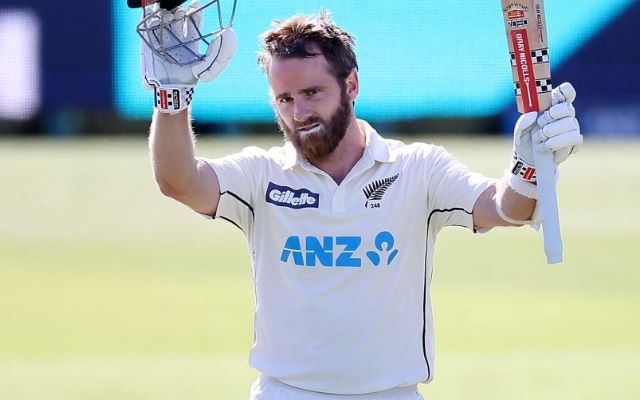 Kane Williamson was seen as a possible prospect for the New Zealand captain's role when he started to perform regularly and became the mainstay of the Blackcaps batting. Having made his debut in 2010, it took Williamson a few years to set things straight in the limited-overs format. But he was performing really well for the side in Tests.
So, when Brendon McCullum decided to hang his boots, there was no one who was ready to wear the captain's hat, other than Williamson. Under his captaincy so far, the New Zealand team has played 35 matches and won 21 out of them. The team has only lost eight of those matches while managing to draw six of them. The New Zealand team has been one of the strongest in their home conditions.
The team has stood up to every task and executed their A-game most of the time. Recently, New Zealand was elevated to the No.1 position in the ICC Test rankings. India has got close to them since, but there is no doubt that the side under Williamson has become a force to reckon with. New Zealand have also made it to the final of the World Test Championship.
1. Virat Kohli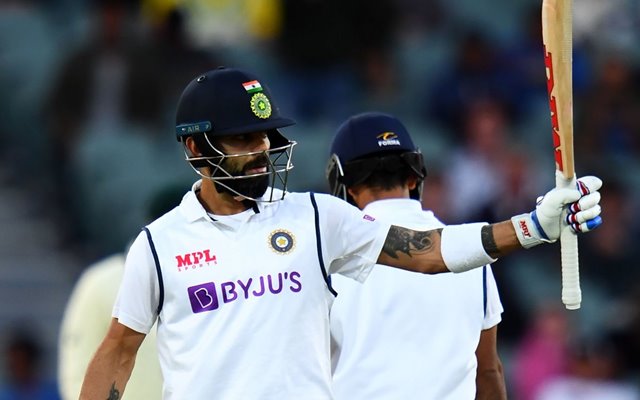 India's Test captain, Virat Kohli is one of the best batsmen of this generation. However, something that sets him apart from anyone else is his captaincy records. The Indian captain has led his side in 59 Test matches so far. Out of those, he has managed to win 35 matches while his team has lost 14 of those games. The rest 10 have ended in a draw.
When Kohli took over as the captain in early 2015, India were at the seventh position in the ICC Test ranking. The team under him started to flourish as they went on to beat Sri Lanka in their own backyard, something which India hadn't done in several years. The team became one of the most powerful sides in their own conditions. They beat South Africa, England, Australia, New Zealand, West Indies, Sri Lanka, Bangladesh and West Indies in home conditions. They soon became the no.1 Test team in the world. However, India's struggle overseas continued.
Under Kohli though, India turned their overseas fortunes around after a series win in Australia in 2018-19. Kohli became the first Asian captain to win a series down under. Considering his records as the captain and his batting performances as a captain, he is undoubtedly the best captain in the longest format in the world right now. He was also named the captain of Test XI of the decade a few weeks ago by the ICC.
Source: The source of this content is our cricket news platform Crictracker.
SportsInfo offers cricket, soccer, kabaddi, tennis, badminton, racing, basketball and other sports news, articles, videos, live coverage & live scores, player rankings & team rankings. Also, offers minute details of any match along with live commentary.